Bev Appleton
Drama/Music Theatre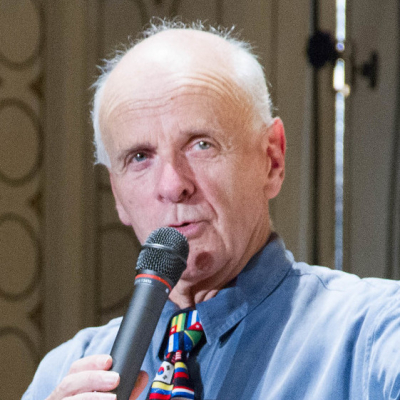 Bev Appleton
USA
As Producing Artistic Director of Haymarket Theatre and Blue Ridge Theatre Festival (BRTF) Bev Appleton has produced and directed over 60 productions, including more than 20 musicals. His Haymarket Theatre won 25 Richmond, Virginia theatre critic awards. BRTF has presented shows internationally in Hungary, Romania, England, Scotland and Switzerland.
As an actor, Bev has performed in shows from New York to Nevada and all over Europe. He was an Associate Artist at TheatreVirginia for nine seasons where he performed in 35 productions. For the past 10 years he has worked in New York, Philadelphia and Washington, DC  performing with the Manhattan Theatre Club, Walnut Street Theatre, Arden Theatre, MUMPuppet Theatre, Arena Stage and The Shakespeare Theatre in productions of Twelfth Night (Feste),  King Lear (Kent), Sweeney Todd (Judge Turpin), Man of La Mancha (Padre), Proof (Robert), Of Mice and Men (Candy), Pacific Overtures (Lord Abe/Kanagawa Madam), My Fair Lady (Doolittle), Oliver (Fagin), and Much Ado About Nothing (Antonio).
As a director he has staged the musicals The Wiz, Shenandoah, The Fantasticks, Cotton Patch Gospel, The Apple Tree, Ain't Misbehavin', Dames At Sea, Annie, How To Succeed In Business . . . among many others.
His film and TV work include supporting roles in six feature films and six made for TV movies including The New World, The Contender, My Name Is Bill W and The Fields.
Bev was a member of the Virginia Museum Theatre Conservatory, has studied directing and acting in New York with Nikos Psacharopolus and has taught musical theatre classes both privately and on the university level. He created the Blue Ridge Theatre Festival Youth Ensemble, a training/performance program for young theatre artists.
In collaboration with Renewal Arts he has presented performances of Cotton Patch Gospel, The Apple Tree, Wenceslas Square, Two Rooms, Muriel: The World Walked Into Her Heart and portions of his one-man musical theatre journey, Nice Work . . . IF You Can Get It! Bev was one of the founding members of Renewal Arts International and has been on the RA Planning Team since 1998 for the Renewal Arts Forums held in Caux, Switzerland at the Initiatives of Change International Conference Centre. Email