Ben Schwendener
Piano/Composition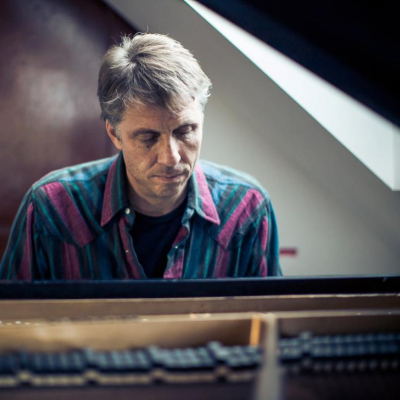 Ben Schwendener
USA
Pianist Ben Schwendener sustains a unique voice in contemporary creative music, natural pedagogy and dialogue-based arts education. He is a leading authority on George Russell's Lydian Chromatic Concept of Tonal Organization. As a critically acclaimed pianist/composer, he has created music for small and large ensembles, dance companies, film, video and art installations, and has written volumes of children's piano music. He performs frequently with his ensembles and on solo piano throughout the U.S., Europe and Japan. 
He has produced eight CDs as leader / co-leader on Gravity Records (an independent label he co-founded in 1992), Label Bleu and Alabaster. His latest releases, both in 2011: Apfelschaun-New Episode (with Uwe Steinmetz) and his first solo release since 2005, the two CD Industrial Folk Music, are receiving wide recognition. 
Schwendener was an Editorial Assistant to the late George Russell, and is a certified teacher of the Lydian Chromatic Concept.  He has presented the LC Concept and his own Creative Pedagogy at national and international seminars. Former teachers also include Ran Blake, Jimmy Guiffre, MiroslavVitous and Joe Maneri.
Presently living in Boston, Schwendener is on the Faculty at the New England Conservatory, the Longy School of Music and the Rivers School Conservatory in Weston, MA, and at UMass Boston's Creative and Critical Thinking Department in the Graduate College of Education. He is also founder and director of Gravity Arts, Inc., a non-profit organization providing customized educational services and products for individuals, groups and corporations.
Mr Schwendener has created music for diverse ensembles, dance, film and art installations. He has produced eight CDs as leader. '…an artist who sees music as a form without boundaries, a medium of boundless possibilities and infinite potential.' (John Kelman, AllAboutJazz), Ben performs in the USA and internationally. More information here: www.benschwendener.com