Council
COUNCIL
Christine Beerli EN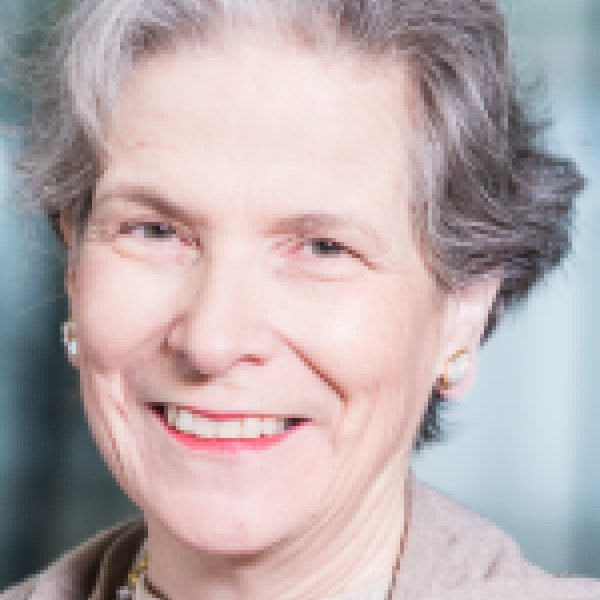 Christine Beerli*
President
Switzerland
Christine Beerli was appointed as the new President of the Council of the Foundation in November 2018. She was the Vice-President of the International Committee of the Red Cross (ICRC). A member of a law firm in Biel, Ms Beerli began her political career on that city's municipal council, where she served from 1980 to 1983. From 1986 to 1991 she was a member of the legislative assembly of the Canton of Bern. In 1991 she was elected to the upper house of the Swiss parliament, where she remained until 2003, chairing the foreign affairs committee (1998-1999) and the committee for social security and health (2000-2001). Ms Beerli chaired the caucus of the Free Democratic Party in Switzerland's federal assembly from 1996 to 2003. She also served on committees dealing with security policy and economic and legal affairs. She retired from politics in 2003. Since 1st January 2006 she has headed Swissmedic, the Swiss supervisory authority for therapeutic products. She is former director of the School of Engineering and Information Technology at Bern University of Applied Sciences.
In January 2008, Ms Beerli was appointed permanent Vice-President of the ICRC. As such she was a member of the ICRC Assembly – the institution's supreme governing body – as well as the Assembly Council and the Presidency, where she worked closely with the President and deputized for him whenever necessary.
*Member of the Executive Committee
Elisabeth Tooms EN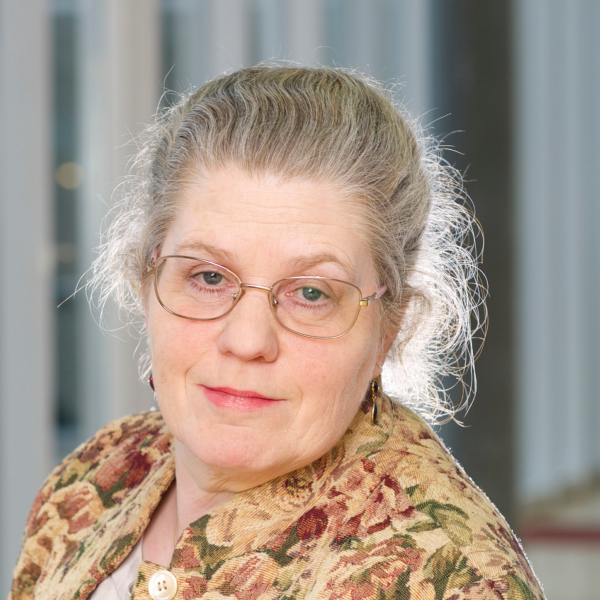 Elisabeth Tooms*
Vice President
United Kingdom
Elisabeth Tooms studied Law at Oxford University and at the same time participated in theatre projects as director, wardrobe mistress and stage manager.  She married in 1985 to Tim Firth, who died of cancer in 2014. She became involved with IofC/MRA at university and after graduating she worked with the organisation on a full time basis, directing musical shows and touring around the world. A career change resulted in working for 19 years in the City of London for Allen & Overy, a global law firm, as the Head of the Library and Information Service.  She took early retirement in 2004 and returned to theatre work, taking commissions as director, stage manager and lighting designer.  In particular, stage manager for Intermission Theatre in London helping to develop the Shakespeare inspired youth theatre project.  Became a trustee of the Oxford Group (IofC UK) from 2005-2009, taking the chair in 2007.  In 1997 founder member of Renewal Arts and involved in creating a series of arts conferences in Caux. She joined the Council of the CAUX-IofC Fondation in 2014.
*Member of the Executive Committee
Andrew Lancaster EN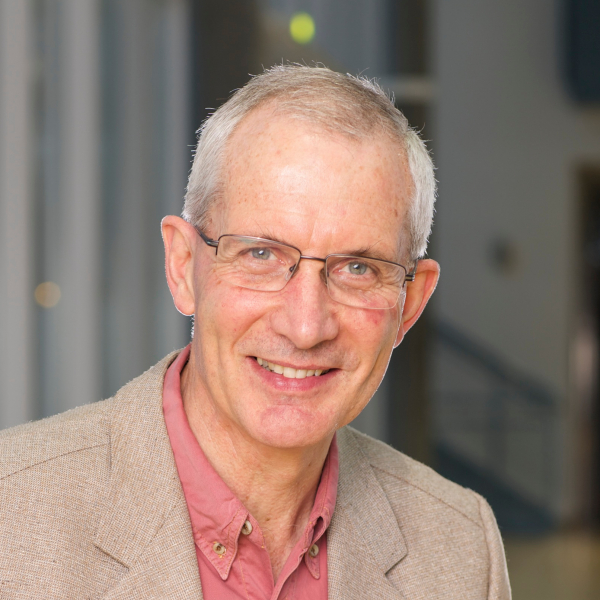 Andrew Lancaster*
Australia
Since 1965 Andrew Lancaster has worked with IofC in Australia, New Zealand, India, North America and Britain. For most of the last 40 years his wife Margaret (who is English) and he have lived in Canberra.  They have three sons and five grandchildren. 
He is currently Chair of the Council of Management of IofC Australia.  Prior to that he served on IofC's International Council for six years. He has been a member of the Council of CAUX-IofC since 2005.
*Member of the Executive Committee
Hans-Rudolf Pfeifer EN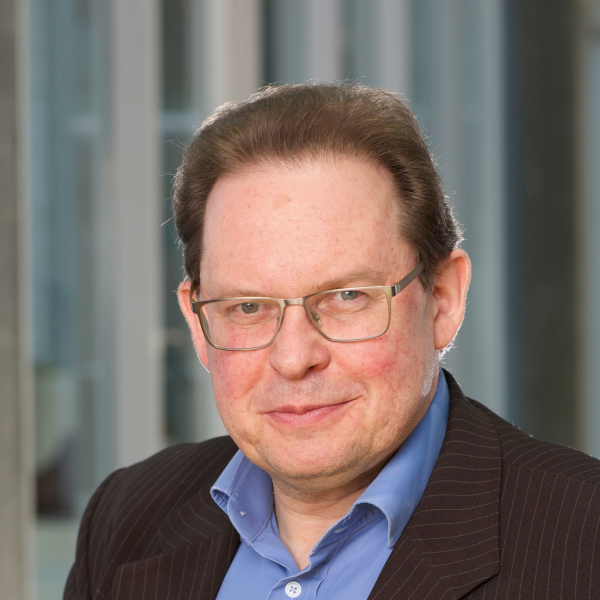 Hans-Rudolf Pfeifer
Switzerland
Hans-Rudolf Pfeifer is a medical doctor and a specialist in Psychiatry and Psychotherapy. He is running his own private practice for psychiatry and psychotherapy in Zurich. Pfeifer is married and father of two daughters. He has been a member of the council since 2010.
Vivek Asrani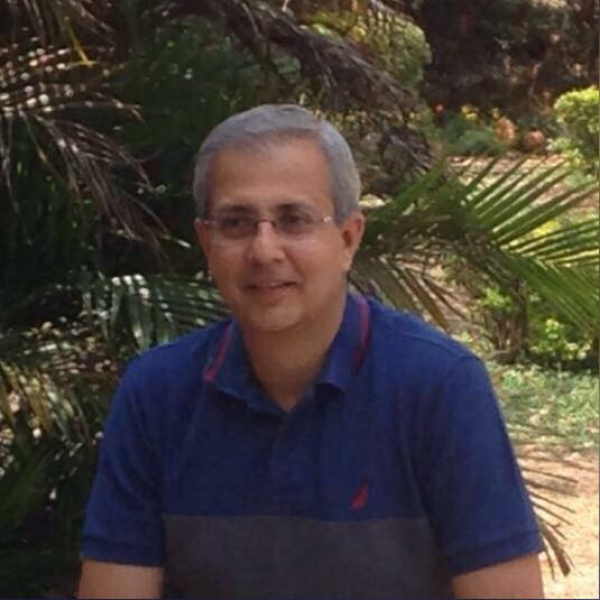 Vivek Asrani
India
Vivek Asrani has been part of the family business for 35 years and is currently the Managing Director of Kaymo Fastener Company, India. He graduated with a Bachelors in Science and went on to get a  law degree. He was an executive body member of AIESEC from 1986-89 and the Founder President of Association of Youth for Better India (AYBI) from 1990 to 1993. He met IofC in 1992 and has been an active member since 1995. He currently serves on the Board of IofC India.
Vivek also serves on the boards of several NGO's in India :
Toybank - a project that has set up 325 play centers in municipal schools and in rural India impacting over 45,000 children on daily basis.
Praja - One of the India's largest citizens' initiative holding the system accountable for its performance on the back of  information gathered through Right To Information (RTI).
Muktangan - Adoption of 7 Municipal schools in Mumbai teaching 3200 children and having trained over 500 community based teachers.
His wife Rashida runs a furniture business and his two sons are currently studying in their under- graduate years.
Karin Oszuszky EN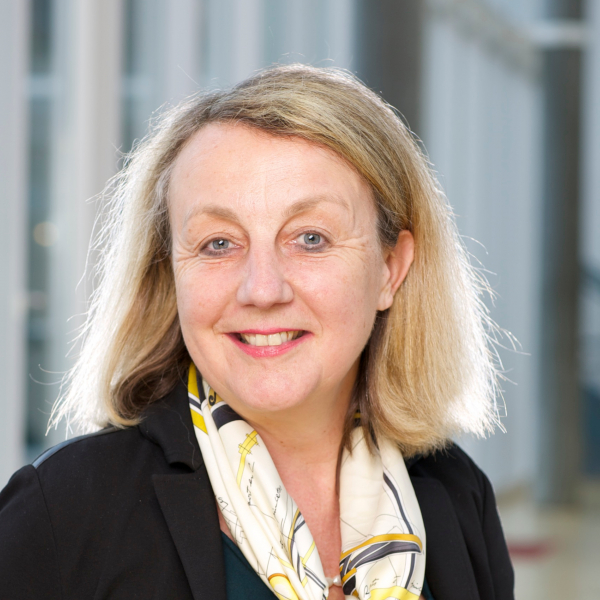 Karin Oszuszky
Austria
Karin Oszuszky is Advisor in the Private Sector and Trade Finance Department at the development finance Institution OFID. She is based in Vienna, Austria. She has been in commercial banking since 1985 in various assignments for large international banks in Vienna, Amsterdam, Geneva and Zurich. From 1998 to 2002 she was director at the Structured Commodity Finance Department at ING Bank in Amsterdam. From 2002 to 2005 she headed the corporate clients department of ING Geneva and was head of the corporate office of ING in Zurich.
Antoine Jaulmes EN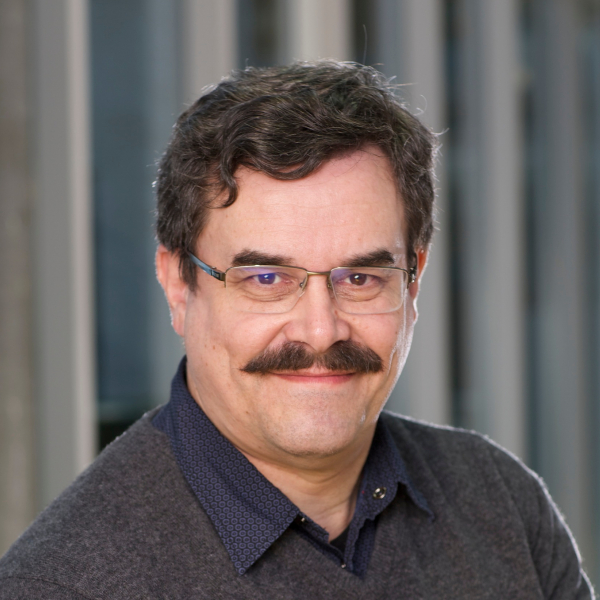 Antoine Jaulmes
France
Antoine Jaulmes is a graduate of the Paris School of Mines and has since worked with PSA Peugeot Citroën where he is now the Director of the Light Commercial Vehicles R&D Platform. Impressed since his younger years both by the tragedy of third world's poverty and by the shrinking availability of natural resources, he is a fervent supporter of every initiative which may advance the emergence of an urgently needed more just world order. His long-held conviction is that IofC's specific approach will contribute towards this aim in several ways.
François Barras EN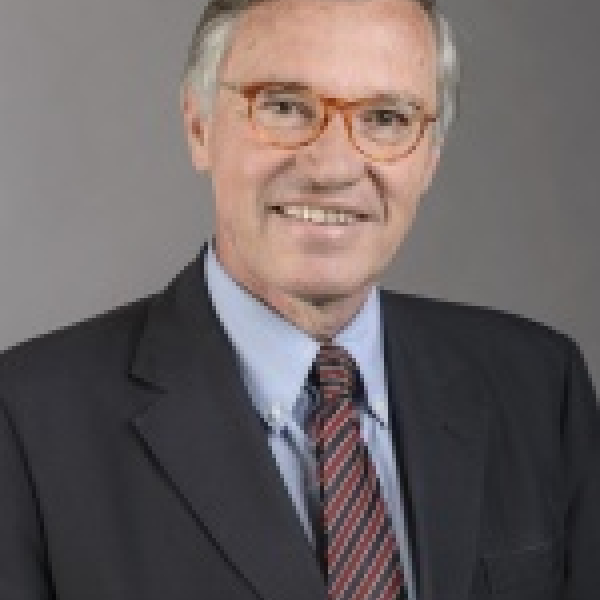 François Barras
Switzerland
Ambassador François Barras is originally from Valais in Switzerland. Following a degree in law at the University of Geneva, a Masters in Anthropology from the University of Virigina, USA and a Doctorate in Anthropology from the School of Oriental and African Studies at the University of London, he began his career with UNDP and World Bank missions. He went on to a career as a diplomat which took him successively to Tel Aviv, Washington, Mexico, the United Arab Emirates, Hong Kong, Lebanon, New York, Beirut and Bern.
He retired in June 2017 and that same year joined the Council for Initiatives of Change Switzerland. He is also President of the Institute of Arab and Mediterranean Cultures (ICAM) in Geneva and President of the association Swiss Made Culture in Crans-Montana.
Dr Omnia Marzouk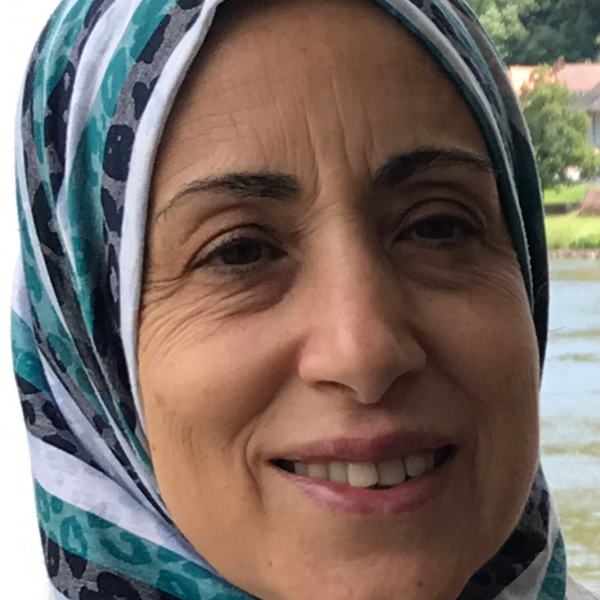 Dr Omnia Marzouk
United Kingdom / Egypt
Originally from Egypt, born in Spain, Omnia Marzouk has lived most of her life in Australia and Britain. She attended Sydney University and was the first woman recipient of the Hamilton Mott Scholarship at Wesley College. She graduated from Sydney Medical School, then completed her specialist training in the UK. She obtained her MD with distinction from Liverpool University. Dr Omnia Marzouk was Consultant in Paediatric Emergency Medecine for 22 years at the UK's busiest Children's Emergency Department - Alder Hey Children's NHS Trust in Liverpool. She served as Clinical Director of the Emergency Department for 7 years and as Associate Medical Director of the Children's Hospital for 5 years. She held Royal College of Paediatrics and Child Health national advisory and training posts in Paediatrics and Paediatric Emergency Medicine. She has recently retired from clinical work but continues to mentor and train doctors and nurses in Emergency Paediatrics. Dr Omnia Marzouk was the first woman president of Initiatives of Change International from 2011-2016. She was introduced to Initiatives of Change (IofC) while at school in Australia and has been actively involved since. For many years, she has been particularly engaged in trustbuilding initiatives and intercultural and interfaith dialogue within the UK as well as taking part in similar initiatives in Europe, the Middle East, Asia and Africa.
   
HONORARY MEMBER
David Forbes-Jaeger EN
David Forbes-Jaeger
Switzerland
Staff
STAFF
Barbara Hintermann EN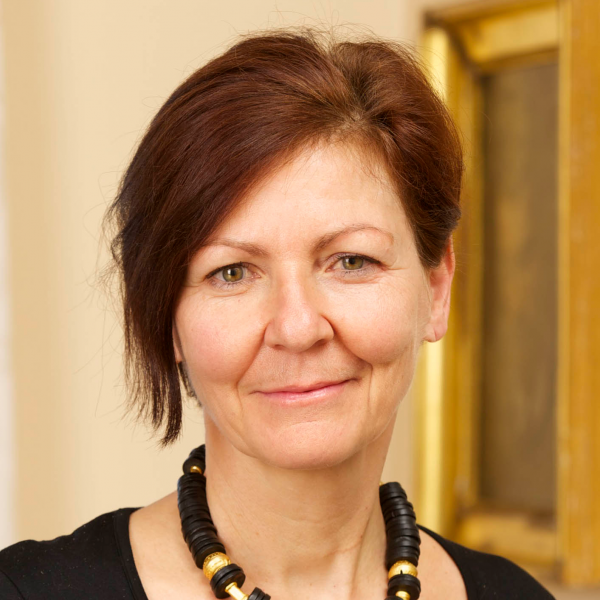 Barbara Hintermann
Secretary General
Barbara Hintermann has been Secretary General of the Foundation since March 2015. She has 20 years of experience in the humanitarian and corporate sectors, occupying diverse executive leadership and managing positions in the Middle East, Africa, South America, and Europe. She is a strong believer in people and their capacity to further develop their competences and skills, passionate about managing through people and making a difference. She is oriented towards tangible solutions. Ms. Hintermann is also in charge of the Foundation's Fundraising Department.
Véronique Chereau EN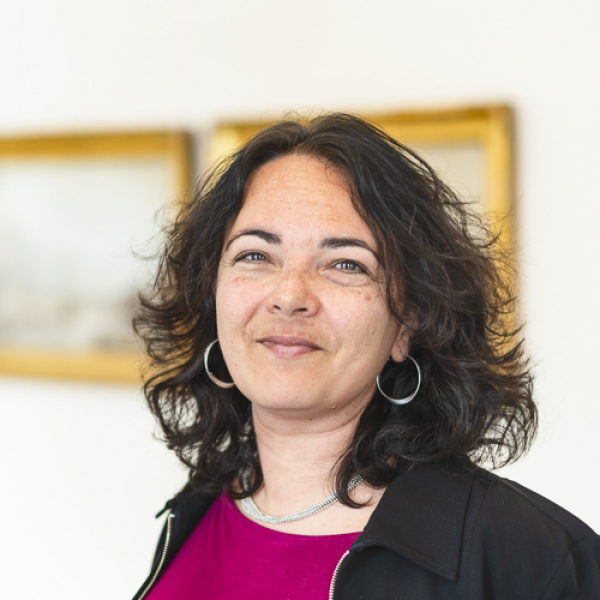 Véronique Chereau
Head of Philanthropy
Veronique Chereau joined the team in April 2018 as Head of Philanthropy, in charge of relationships with donors and funders. Veronique brings over 14 years of international and fundraising experience. After a Master in Management, Veronique worked in South Africa, New Zealand and Europe in the corporate and NGO sectors, raising funds for Oxfam, Habitat for Humanity and WWF International amongst others.
Rainer Gude EN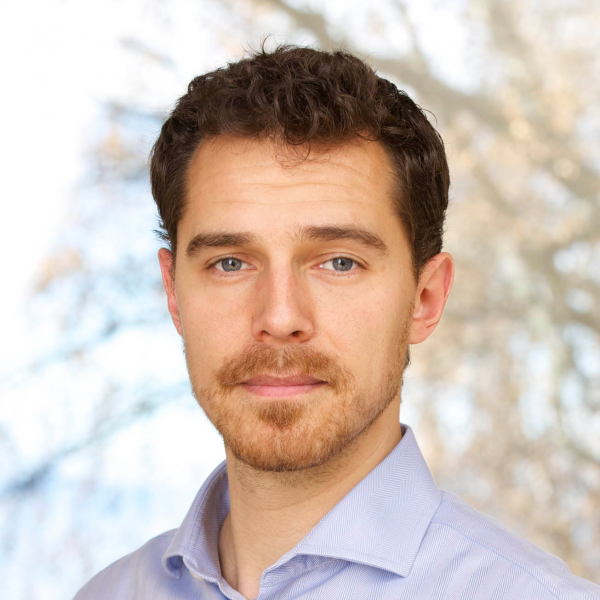 Rainer Gude
Strategic Partnerships Manager
Rainer Gude started his work with Initiatives of Change International in 2012 by coordinating the relations with the UN and other International Organizations and missions in Geneva. Since 2018 he took on the role of Strategic Partnerships Manager for Initiatives of Change Switzerland. He holds a Masters in International Affairs from the Graduate Institute of Development and International Studies in Geneva. Before joining IofC, he worked several years in the business and NGO sectors.
Communication
Stephanie Buri EN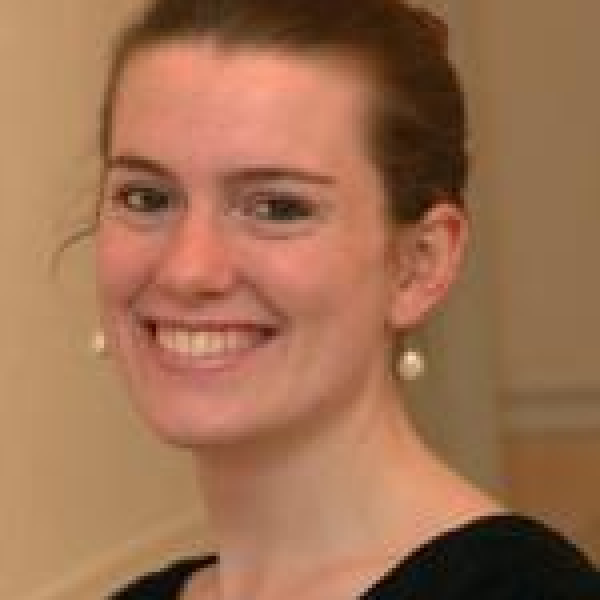 Stephanie Buri
Director of Communications and Knowledge Management
Stephanie Buri is Director of Communications and Knowledge Management and has been part of IofC Switzerland since April 2014. After a B.A. in International Studies from the University of San Francisco and a M.S. in Cultures and Development Studies at the KU Leuven in Belgium, Stephanie specialized in Communications for Development. Her previous work experiences include the German Marshall Fund, The Women's Forum for the Economy and Society and the Deutsche Gesellschaft für Internationale Zusammenarbeit (GIZ)
Ulrike Ott Chanu EN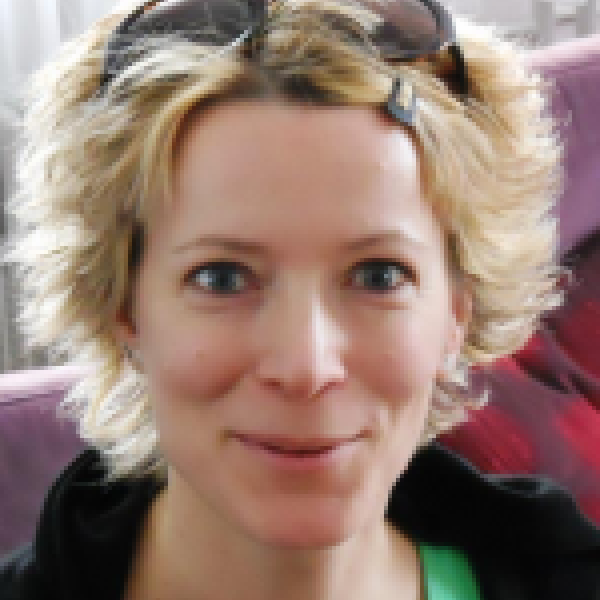 Ulrike Ott Chanu
Webmaster Consultant
Ulrike Ott Chanu has been mandated as the Webmaster of the Caux website since February 2014. After studying English, French and History she worked as a teacher in Germany until marriage to a Frenchman not only made her change country but also retrain professionally. She studied International Logistics, business and economics translation and worked for various shipping companies until she opened a B&B in Normandy in 2009. She now divides her time between her work for the foundation and IofC International, her guests, family and a range of farm animals (not necessarily in that order).
IT
Peter Osazuwa EN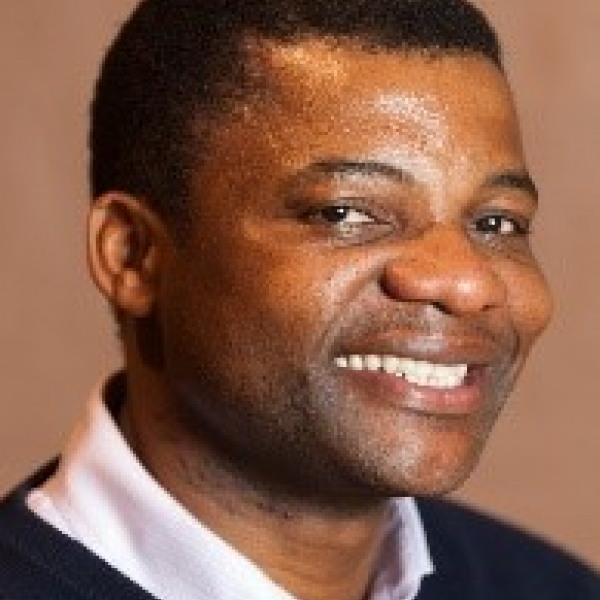 Peter Osazuwa
IT Manager
Peter Osazuwa joined IofC Switzerland in June 2019 as an IT Manager.  Peter has overall responsibilities for technology solutions for the Foundation.  He has a master's degree in Computer Systems and Networking.  A senior IT Manager and Chartered IT Professional with over 20 years' experience of proven track record in delivering technology systems and support.  Before joining IofC, Peter held a number of senior technology roles within the public and private sectors in the UK.
Swiss Programmes
Brigitt Altwegg EN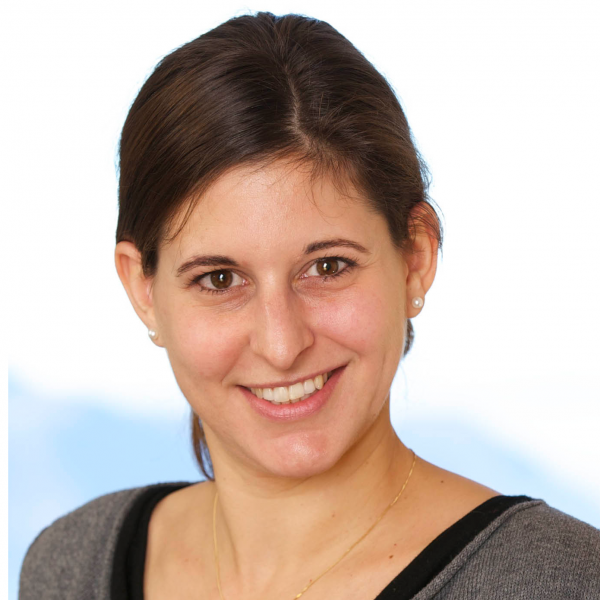 Brigitt Altwegg
Programme Manager Trustbuilding
Brigitt Altwegg is Program Manager Trustbuilding and has been part of IofC Switzerland since July 2012. She holds an MA in International Relations from the  Graduate Institute Geneva and an MA in Peace and Conflict Studies the European Peace University. Before joining IofC Switzerland, she worked as Assistant to the Director of the human rights organisation TRIAL International. She is also a professional rock climbing instructor.
Annika Hartmann de Meuron Staff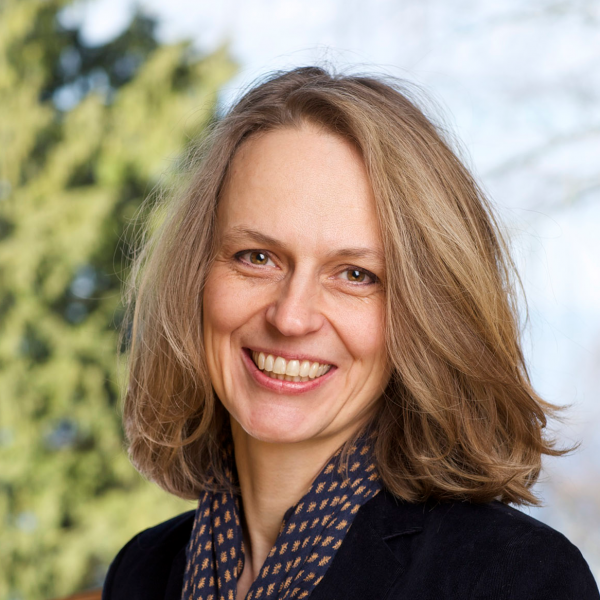 Annika Hartmann de Meuron
Programme Manager Ethical Leadership in Business
As the Managing Director of Ethical Leadership in Business, Annika Hartmann de Meuron develops all-year activities on ethical business practices, which offer companies the opportunity to exchange with peers, get to know related guidelines and to experience the specific IofC Switzerland ethics approach. She has worked for many years as a Corporate Social Responsibility Consultant for the Philias Foundation and has a background in communications at the Global Humanitarian Forum and the PR-Agency Rochat & Partners.
SERVICE CENTRE
Greg Davies EN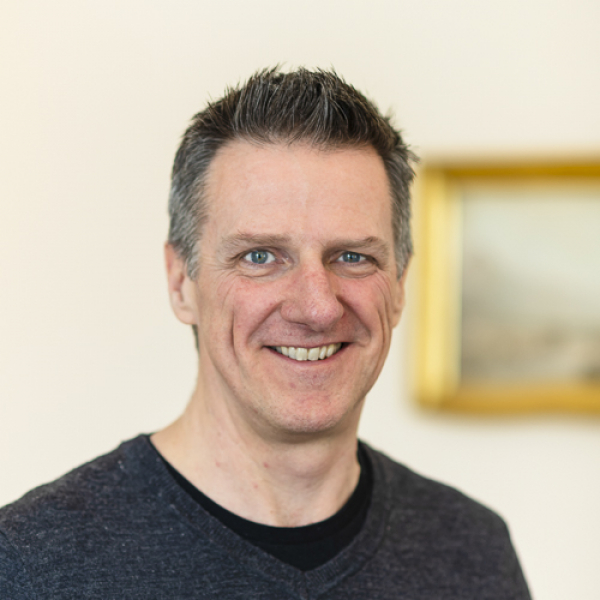 Greg Davies
Director Finance, HR & Facilities
Greg Davies joined us in 2018 as Director of the Service Centre responsible for finance, human resources and facilities including the Caux Conference Centre premises and hospitality. He joins us from WBCSD where he was Chief Financial Officer from 2010 to 2018 responsible for finance, HR, IT, administration and events. Prior to that, Greg spent eight years at US multi-national Alcoa Inc. and seven years at the international trade association IATA, where he held senior finance, HR and administration positions at local and international levels. A British national who speaks French fluently, Greg has lived and worked in Switzerland since 1994 and prior to that, in France and the UK. Greg is a Chartered Certified Accountant and holds a business degree from the University of Manchester. 
HOSPITALITY
Rahel Isenschmied EN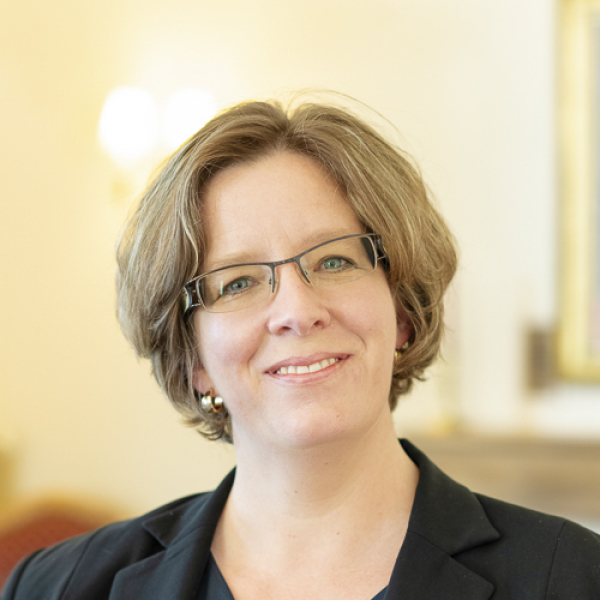 Rahel Isenschmied
Hospitality Manager
A passionate hotel manager, Rahel Isenschmied has a higher degree in tourism management as well as a certificate for hotel and restaurant management. Having served for more than 15 years managing a Swiss Historic Hotel, Rahel Isenschmied joined the Foundation at the end of 2016 as Hospitality Manager for the Caux Conference and Seminar Centre. Reception, service quality and innovation feature amongst her priorities while keeping a particular emphasis on showcasing Swiss Hotel Service traditions.
Fabian Büecheler EN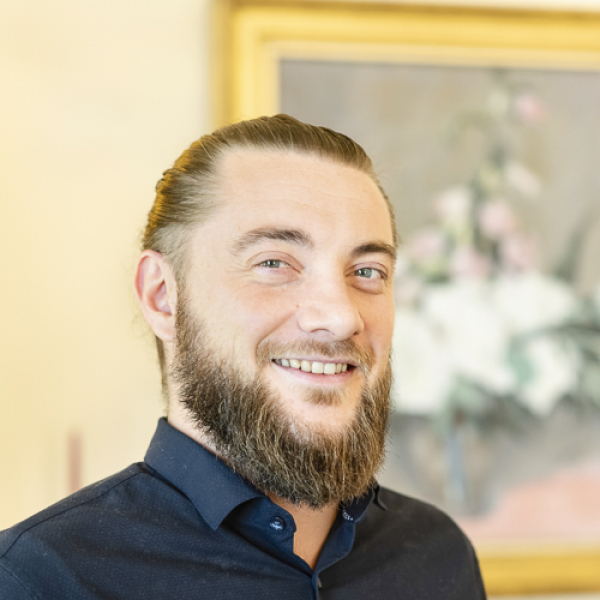 Fabian Büecheler
Assistant Hospitality Manager
Fabian Büecheler is assistant to the Hospitality Manager. During and after his apprenticeship in the Hotel & Tourism sector he had the opportunity to work in various hotels, restaurants and bars all over the German speaking part of Switzerland. He started his career with the Foundation in 2011 as Executive Assistant. He now is in charge of processing all the Caux Conference reservations.
Elsa Biruk EN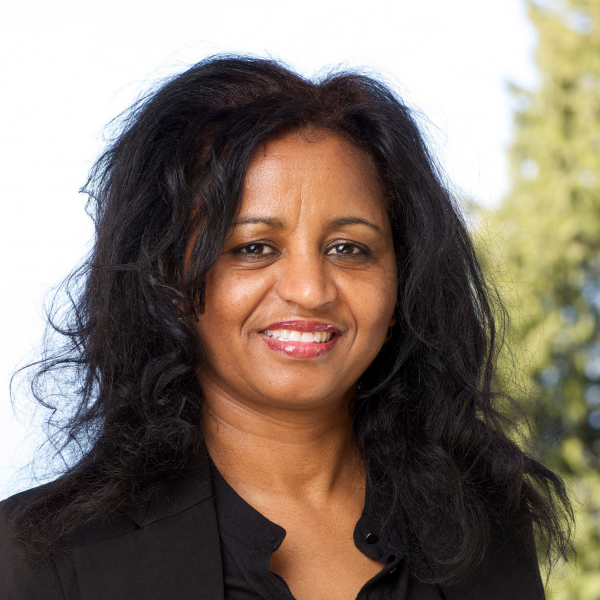 Elsa Biruk
Housekeeping
Elsa Biruk has been working for the Foundation since 2000. She has 19 years' experience in service and housekeeping.
FACILITIES
Adrien Giovannelli EN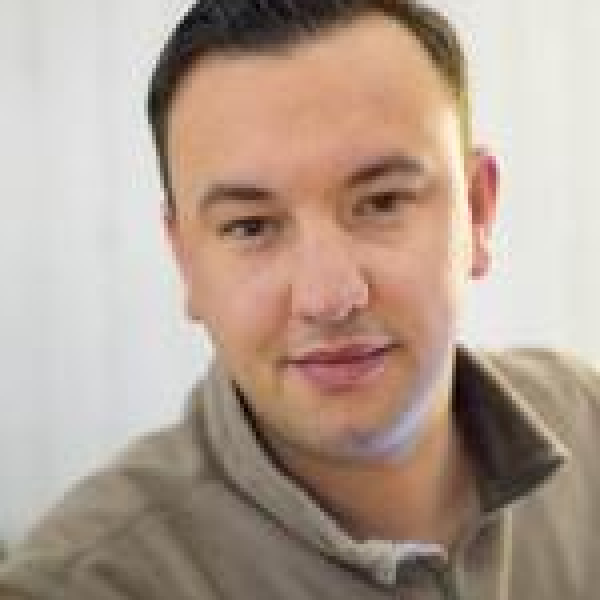 Adrien Giovannelli
Head of Facilities
Adrien Giovannelli started working in August 2016 for the IofC Switzerland as Head of Facilities and brings with him 10 years of experience in the construction field in France and 3 years as Duty Manager for a Swiss Hotel Management school. He works on the renovations and is in charge of the maintenance department for the Caux premises. Adrien is a real aficionados of photography.
Jérôme Bertini EN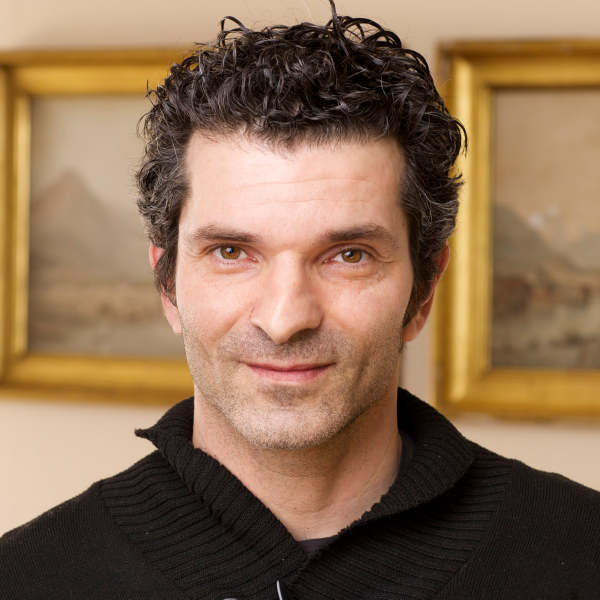 Jérôme Bertini
Painter
Jérôme Bertini comes from Nice (France), where he worked as a painter for a local company for 17 years, and 7 years as a craftsman. He joined the maintenance team in Caux in September 2016 as a painter.
Daniel Egli EN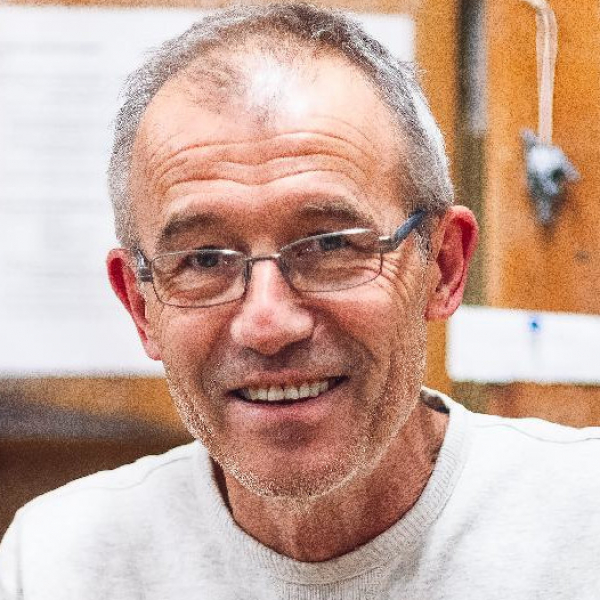 Daniel Egli
Carpenter and cabinet-maker
Daniel Egli has been working for the foundation since 1989, as carpenter and cabinet-maker. He has almost become a living library of the foundation.
Pascal Gallet EN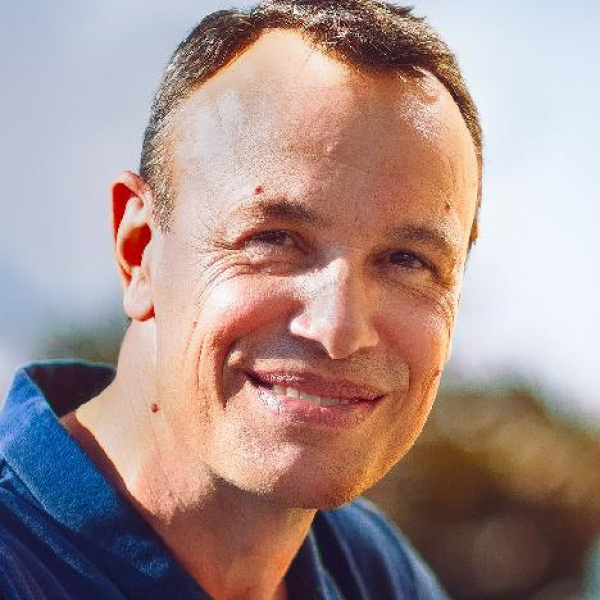 Pascal Gallet
Landscape Technician
Pascal Gallet is currently in charge of parks and gardens. After several years as head nurseryman, then landscape manager and finally maintenance manager, he joined the foundation in September 2018.
Angelo La Greca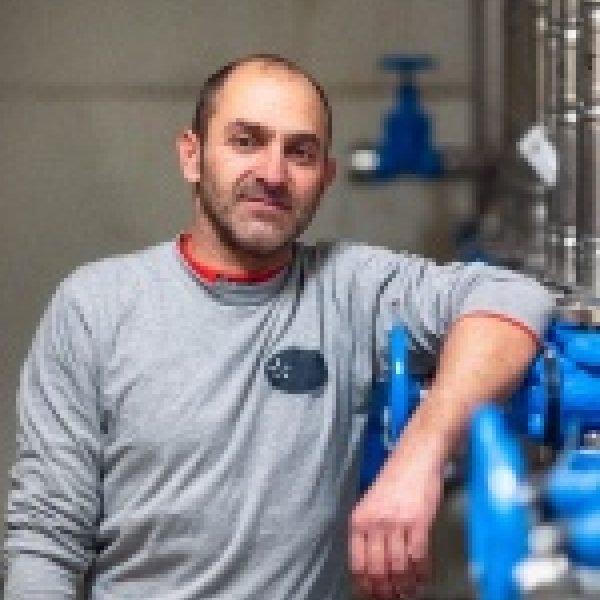 Angelo La Greca
Technician
Angelo La Greca joined the Foundation in January 2019 as a versatile technician. He has more than 10 years' experience in electrical engineering and more than 18 years as a heating operating technician in French companies. His priority is to help his team to be strong, dynamic and efficient through sharing his know-how.
HUMAN RESOURCES
Emilie Parati EN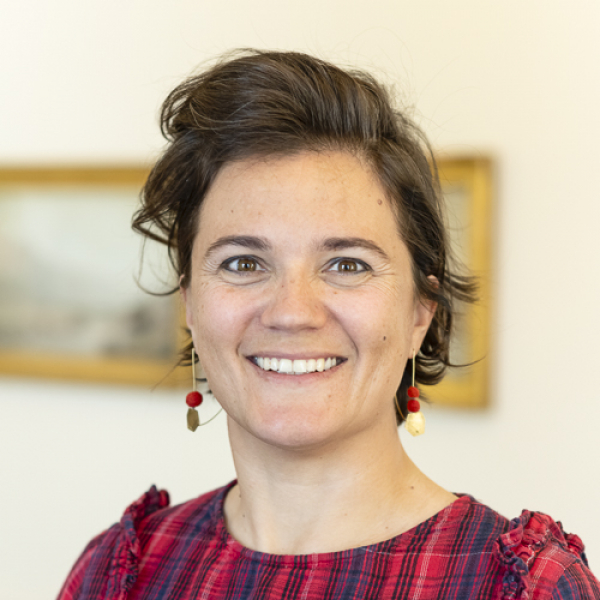 Emilie Parati
HR Manager
Emilie Parati joined the team in November 2016 as Human Resources Manager. After studying at a hotel management school in Lausanne, Emilie worked for several years in the private sector and more specifically in the field of human resources. In 2013, she took up the position of Human Resources Manager in a 4* hotel. With this experience and a diploma in staff management, she decided to leave the world of hotel management to work in a sector more suited to her convictions.
FINANCES
Michael Bättig EN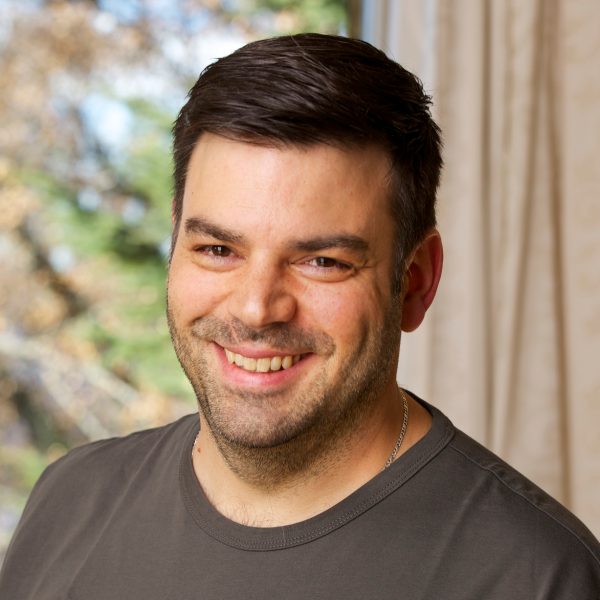 Michael Bättig
Accountant
Michael Bättig has been working for the Foundation since 2010. Besides general accounting tasks within the Foundation's finance department he is also responsible for the conference accountancy. Michael has a commercial education background with experience in trust-related work, but has also worked in other commercial and technical areas in the past.
Caux Forum Team
CAUX FORUM DIRECTOR
Nick Foster EN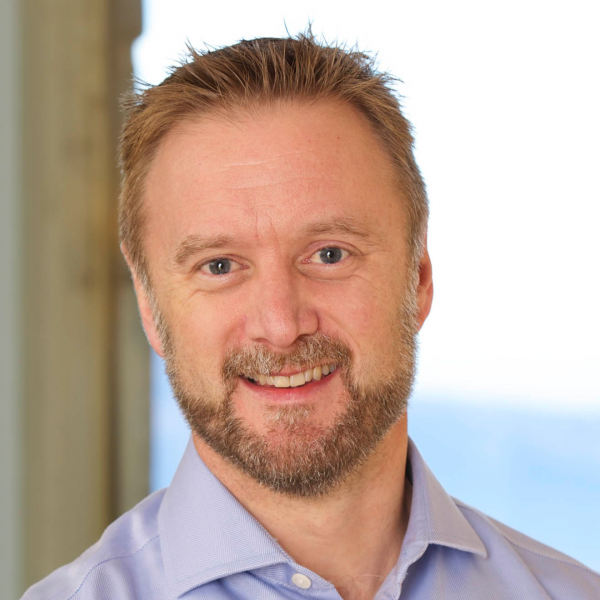 Nick Foster
Forum Director
Nick Foster has been Caux Forum Director since 2013. He studied arts and psychology education. He has lived around the world and worked in education and the NFP sector, and run his own manufacturing company in South Africa. He has also worked as a consultant to businesses on topics such as partnership development, staff retention and burnout. Nick has been involved with IofC for a long time, first through 'Making Britain a Home' and then through 'Foundations For Freedom' in Eastern Europe and Russia.
COORDINATION
Annika Hartmann de Meuron Staff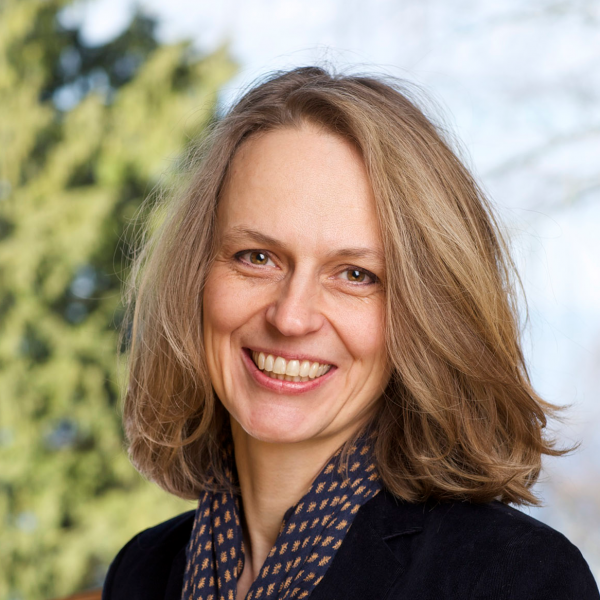 Annika Hartmann de Meuron
Programme Manager Ethical Leadership in Business
As the Managing Director of Ethical Leadership in Business, Annika Hartmann de Meuron develops all-year activities on ethical business practices, which offer companies the opportunity to exchange with peers, get to know related guidelines and to experience the specific IofC Switzerland ethics approach. She has worked for many years as a Corporate Social Responsibility Consultant for the Philias Foundation and has a background in communications at the Global Humanitarian Forum and the PR-Agency Rochat & Partners.
Irina Fedorenko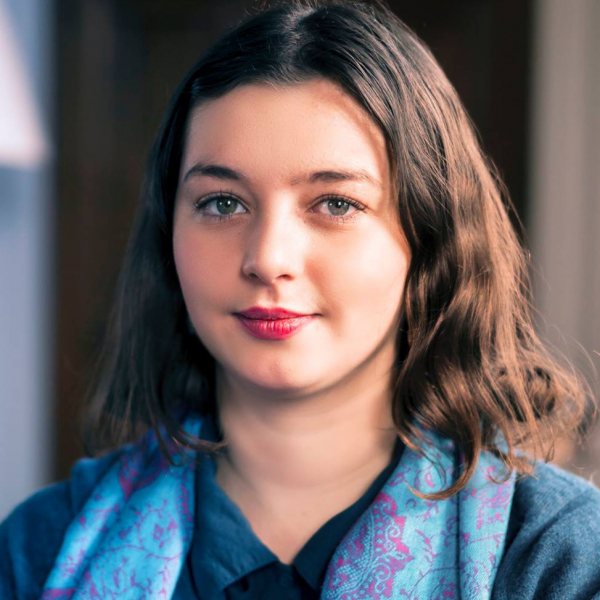 Irina Fedorenko
Managing Director - Caux Dialogue on Land and Security
Irina Fedorenko has just completed a PhD in Geography and the Environment at the University of Oxford. She also has a bachelor's degree in public relations from the Far Eastern Federal University of Vladivostok and a Master's of Environmental Science from the University of Oxford, Green Templeton College. She is a co-founder of the ecosystem restoration company BioCarbon Engineering, that uses drones and other emerging technology to enable land restoration around the world. Irina is interested in youth activism and social entrepreneurship and is a member of the social enterprise Kindness Collective.
Diana Damsa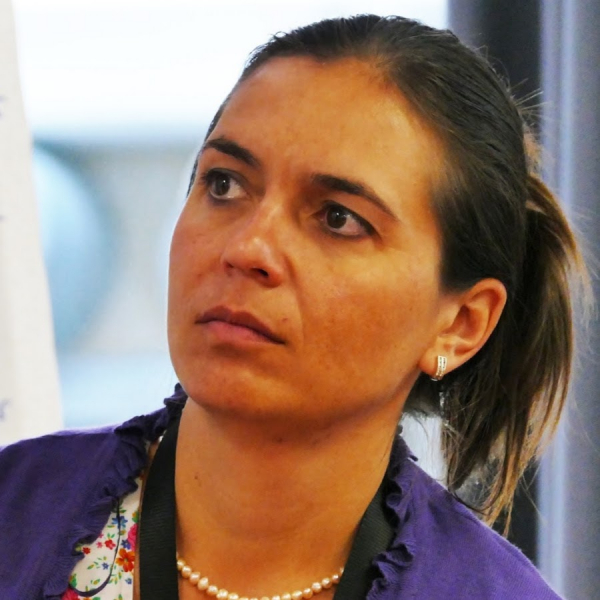 Diana Damsa
Managing Director - Tools for Changemakers
Romania
Diana Damsa holds degrees in law and music and has pursued postgraduate studies in Healing of Memories and Intercultural and Interfaith Communication. In 2004 she was inspired by IofC's vision that change in the world starts with change in oneself; she has been active in several programmes ever since. She has been particularly involved with Foundations for Freedom in various capacities including as a member of the Management and Coordination team, as well as a designer and facilitator of youth and leadership programmes, and of inter-ethnic dialogues in Ukraine and Romania. She is currently the Vice-President of Creators of Peace. She is a founding member and the President of the Center for Social Transformation in Romania, which works to promote peace, build trust and empower women and Roma youth.
CAUX PEACE AND LEADERSHIP PROGRAMME
Phoebe Gill EN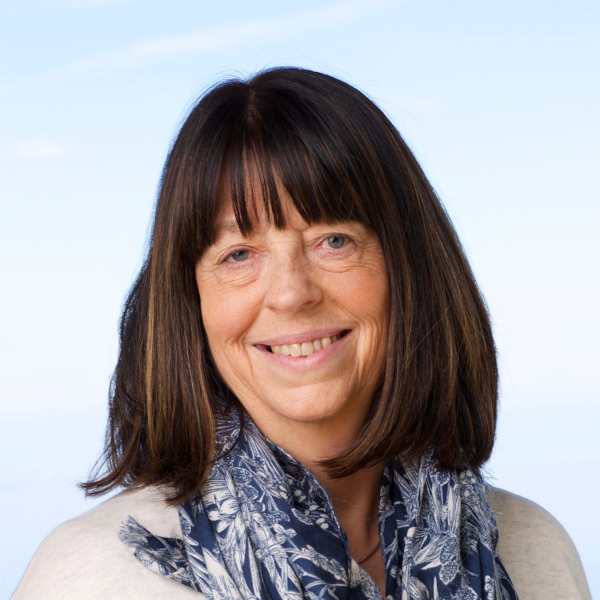 Phoebe Gill
Caux Peace and Leadership Programme Manager
Over the last 20 years, Phoebe Gill has been training management within the public and private sectors. Having a passion for communication and conflict resolution, she jointly developed a new methodology for community dialogue in the UK for the organization Hope in the Cities. This was pivotal in bringing about change in some of the UK's major cities. More recently, Phoebe has been involved in the creation of the Caux Peace and Leadership Programme, creating a modular approach to learning for people from over 60 countries, who go on to spread Caux's message through experiential learning and service to the community.
CENTRES OF EXCELLENCE
Chris Evans EN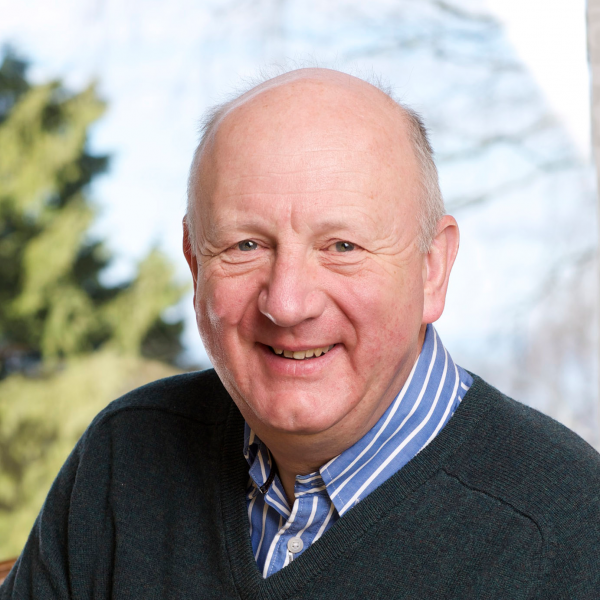 Chris Evans
Head of Centre of Excellence IofC Essence
Chris Evans has volunteered with Initiatives of Change ever since 1969. From 1975 – 1997 he coordinated the Caux Conference for Business and Industry. He was treasurer of IofC UK from 1991 – 2004 and helped launch Foundations For Freedom in Eastern Europe. From 2003 – 2008 he served on the IofC International Council, and from 2010 –2012 as Chair of the Trustees of IofC UK. Presently he is on the steering groups for two IofC programmes: Addressing Europe's Unfinished Business and Initiatives for Land, Lives and Peace. He brings all this experience to his new role with the Centre of Excellence for the Essence of IofC, along with a strong conviction about Caux's important future role.
CAUX DESIGN TEAM
Jonathan Dudding EN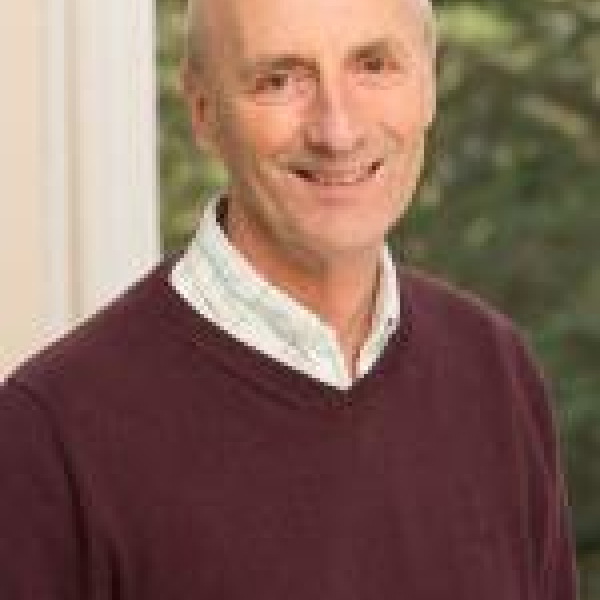 Jonathan Dudding
Caux Design Team
Jonathan Dudding has been working internationally as a trainer and facilitator for over twenty years. He was trained by the Institute of Cultural Affairs and specializes in their methods. In addition to facilitating events and training others in facilitation, Jonathan also offers advice on how to incorporate participatory approaches into sectors where participation is less valued. In 2011 Jonathan provided training and support to the Caux Conferences' facilitators. He is now a full member of the Caux Design Team. He has also worked with ICA:UK in partnership with IofC Switzerland to run courses on Facilitation in Geneva.
Bhavesh S Patel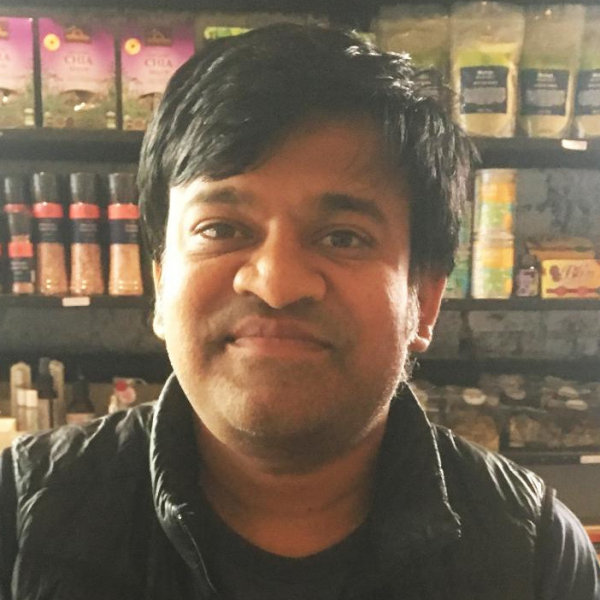 Bhavesh Patel
Caux Design Team
Bhavesh Patel designs and facilitates learning and development for people, organizations and networks. He believes that in an increasingly uncertain world, there are no off-the-shelf ideal pre-defined solutions. Instead organizations can find their evolutionary capacity through engaging the hearts and minds of their own people. This leads to a variety of work from strategic development, to community groups discovering their shared vision. He also works as a trainer delivering workshops that explore skills in self-management, communication, training and facilitation. Bhav has a Master's in Management Psychology and has worked in over 30 countries for a mix of social and corporate clients.