Joanna Marie Skillett
Voice/Vocal Technique/Opera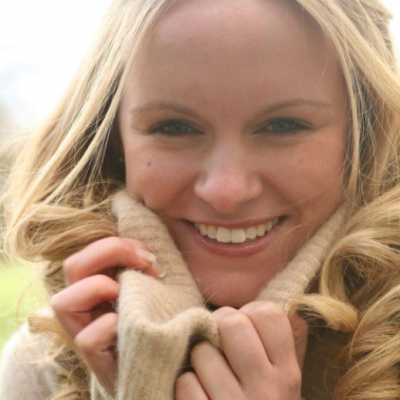 Joanna Marie Skillett
UK
Soprano Joanna Marie Skillett was recently awarded a Distinction from The Royal Academy of Music for her Masters Degree. She has appeared as Soprano soloist for The Royal Opera House's Production Park Grand Opening; the lead role in the premiere of Random for English Touring Opera and at the Lytham Proms with gold status soprano Lesley Garrett. Her performance schedule also includes concerts with The Royal Opera House's Head of Music David Syrus; the distinguished Opera director John Copley at Amersham Music Festival (as Mimì in La Bohème); performances at some of London's most prestigious venues such as St-Martin-in-the-Fields, The National Portrait Gallery, St Paul's Cathedral and St James's Palace; and as a Guest Solo Artist for Macmillan's 'For Dusty' Tribute at London's Royal Albert Hall. Recent operatic role debuts include Mozart's La Contessa (Amersham Music Festival), Donna Elvira (Opera Up Close / Soho Theatre on London's West End), First Lady (Regents Opera UK Tour) and Puccini's Musetta of La Bohème at Windsor's Theatre Royal (London Festival Opera), in the presence of HRH Prince Edward.
Joanna made her professional debut with English Touring Opera as 'The Voice of the Sea' in Speakout!, a newly written full-length opera which featured a support cast of every pupil from Corbets Tey School, a school devoted to the care and encouragement of children with special needs. Following the show's huge success, Joanna worked with ETO's educational department again to develop Speakout! as an educational resource for schools and a published show. Joanna continues to be a collaborator with the ETO Team to this day, as well as other music organisations, on nationwide performance projects and workshops.
When not performing herself Joanna runs her own private music teaching practice, is Musical Director to several local choirs and orchestras and is launching a new Charitable Trust for School Education and Community Music Projects later this year. She is an active supporter of Music and the Arts within the Community and was awarded The Royal Academy of Music Open Academy Clifford Chance Fellowship.
Joanna was inducted as a Patron for Corbets Tey School and in 2012, Joanna was made an Ambassador for the international Concordia Foundation; an organisation that aims to build bridges through Music and the Arts. More information here: www.joannamariesoprano.com