John Burrows
Voice/Vocal Technique/Music Theatre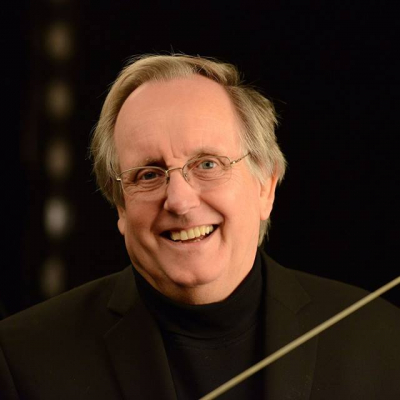 John Burrows
UK/USA
John Burrows has been acclaimed on both sides of the Atlantic. He was born in England, and is now a US resident. In 1983 he founded The Lyric Opera of Dallas and served as Artistic Director for ten seasons. He appeared as guest conductor with the National Symphony Orchestra, Shreveport Opera, Fort Worth Opera, Opera Theatre of San Antonio, OperaDelaware, Nevada Opera, Opera Northeast, the American Music Theatre Festival, and Cleveland Lyric Opera. Venues have included London's Royal Albert Hall, Queen Elizabeth Hall and the Barbican Centre, as well as Washington's Kennedy Center, Philadelphia's Academy of Music, and New York City's Kaye Playhouse.
For 12 seasons, John Burrows prepared productions for English National Opera, and was the prompter for the legendary Ring Cycle at the London Coliseum. He also composed and arranged the music for a number of BBC Television drama productions. John has always maintained a strong interest in the training of young singers and actors. He headed the music theater departments at Southern Methodist and Temple Universities in America, and was a vocal coach for the Welsh National Opera Apprentice Programme, and for the London Opera Centre, and the Academy of Vocal Arts and the University of the Arts both in Philadelphia. For four years he led vocal workshops at the Centre Lyrique in Aix-en-Provence.
Throughout his career, he has trained choruses. For three seasons he was the Assistant Chorusmaster with English National Opera. He prepared a 500 strong chorus in The Pirates of Penzance for the centenary production at the Royal Albert Hall. He was the Chorusmaster of the Pennsylvania Opera Theater preparing the choral forces for Rigoletto. At the Des Moines Metro Opera, he trained the choruses for La Traviata, Sister Angelica and Barber's Vanessa.
In the 1970s, John was the Musical Director of A Chorus Line at the Theatre Royal, Drury Lane, and of Cowardy Custard and Cole at the Mermaid Theatre in London.
For Initiatives of Change at the Westminster Theatre, John was Musical Director of Ragman, Love All and Poor Man, Rich Man. He also musically directed Un soleil en pleine nuit, The Silver Thread and The Apple Tree  here at Mountain House. More information here: www.johnburrows.net