Agnes Otzelberger
UK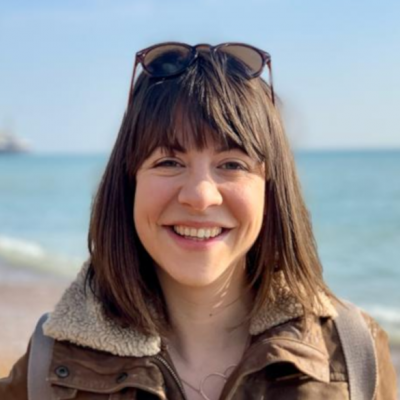 Agnes Otzelberger / Training Track 2
Trainer & Facilitator
Agnes Otzelberger is a trainer and researcher supporting change-makers in finding their resilience, power and wisdom. Coming from a background of ten+ years in the not-for-profit sector and international development, with a focus on climate change and social inequality, she began to work on the connection between 'inner'/personal and 'outer'/system change in these demanding and volatile times.
In 2017 she founded The Good Jungle which exists to connect beyond-profit organisations and people working for the greater good with cutting edge insights and practices from the emerging meeting place between modern psychology & science and ancient wisdom - resourcing those whose work on global challenges has led them to doubt, anxiety, hopelessness, and frustration about the planet's declining health, persistent injustices and collective responses to them.  
As part of this, Agnes offers training and support for those experiencing 'compassion fatigue'/empathic distress/vicarious trauma, anxiety, grief, moral injury and other symptoms resulting from their work in a change making role for people, animals or planet. Another area of focus is a deeper examination of our desire to help and change the world, and the not-for-profit world's complicated relationship with money.