Please note: Due to the risks related to the Coronavirus (COVID-19), registrations for this year's Caux Forum are currently on hold. The Caux Forum dates are therefore subject to change. Please stay tuned as more information will be made available soon.
Applications 2020 are now closed!
In exploring the concepts of peace through dialogue, we often find our own peace. Leadership is demonstrated through personal practice and learned through working as part of a diverse team to serve the needs of the Forum and its participants. Service to each other mirrors our desire to serve the world.
At the heart of the Caux Peace and Leadership Programme (CPLP) is listening. We listen to our own inner voice through personal reflection, we listen to the stories of our fellow participants and we listen to the speakers and contributors to the international events in the Caux Forum which run throughout the programme.
What is the Caux Peace and Leadership Programme?
CPLP will take place from Saturday 27 June to Sunday 26 July 2020. Applications 2020 are now closed!
CPLP is a one month programme where learning is achieved through experience, interaction and service, rather than academic study. Moreover, it is a unique opportunity to look behind the scenes of a Conference and Seminar Centre by contributing actively to welcoming and serving each other and those who attend the Caux Forum. There are two levels: 'Discoverer' and 'Practitioner' which run side by side.
Service To Others As A First Step To Leadership

CHOOSE YOUR PRACTICAL SERVICE
Click here to go to the application form to give your preferences for practical service during your stay at Caux.
Applications are now closed!
Very often we can't even live with our own neighbours who share the same culture. But here we were, 70 people from all around the world and we were able to peacefully live together. I learned that we can accept each other wherever and with whoever we live, it is just a question of our own attitude and about respecting each other.
Uliana, 2018 CPLP participant from Ukraine
Sometimes when we are in our countries we face a lot of challenges and we think that we are the only ones facing those challenges. But all nations face challenges, even if some are more serious than others. So we have to think about each other's experience.
Khaled, 2018 CPLP participant from Egypt
Caux was much more than I expected. I thought I was only going to travel abroad but I also travelled inside.
Maria, 2018 CPLP participant from Colombia
Anderen zu dienen ist ein wichtiger Teil der Erfahrungen in Caux, denn wenn man anderen hilft, baut man eine gute Beziehung auf. Jeder hat das Gefühl, hier willkommen zu sein. Anderen zu dienen bedeutet Empathie. Man denkt an andere und bemüht sich, damit sie sich gut fühlen.
Veronika, 2018, CPLP-Teilnehmerin aus Russland
Through the two times I've now completed the CPLP, I have learned that to be a leader, you must listen. I have heard stories, and seen faces that will still make me smile or cry whenever I think of them. This programme does not only teach you how to be a peacebuilder, it shows you that at the end of the day we I are all just people, trying to learn and be better.
Practitioner from CPLP year 2 (2019)
related stories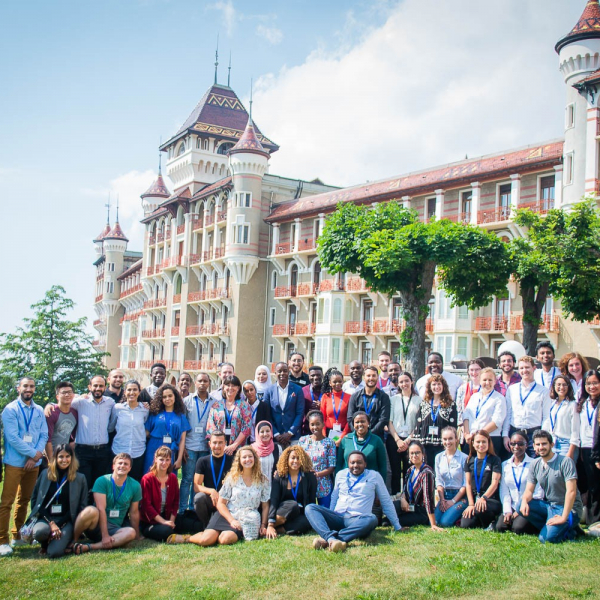 The Caux Peace and Leadership Programme (CPLP) is way more than just a four-week training programme. It is a platform where young leaders from all over the world explore personal and global change. It...