Creative Writing Tips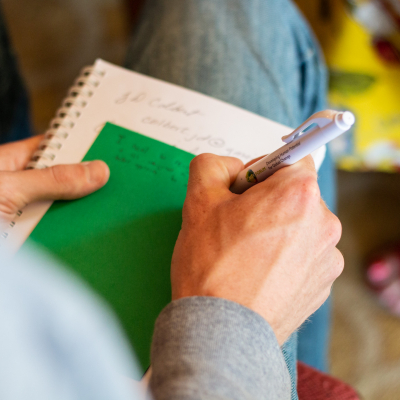 Karina Cheah
Karina Cheah is not only our communications intern, she is also a published author! If you enjoy writing, you will like using the prompts that she has gathered for you. Do not forget to support this young promising author and to check out her book. It is about loss, grieve, and moving forward, and might be relevant to many of us right now!
Fiction: 
Rewrite the ending to your favorite book/show/film. 
Write the back story to a song you like. 
Write a piece containing a dried flower bouquet, a baseball cap and a garden hose. 
Write a piece told entirely through text messages. 
Your character has just found a photo of themselves they do not recall taking in a place they do not recognize. What happens next? 
Non-Fiction: 
Pick a photograph around your home. What's going on in/"behind" the photo that the camera doesn't capture? 
What's the story of a secret you kept? 
What is your favorite memory with your best friend? 
Tell the story behind a family heirloom or an object of sentimental value. 
Write a letter to someone you can no longer reach.
Karina Cheah is a third-year student at Colgate University 
(Hamilton, NY, USA) 
s
tudying international relations, French and creative writing
. 
She joined 
IofC
 in February 2020 as the Communications intern and will hold the position until the summer. Karina 
has been writing since she was six years old and 
has
no plans to stop. 
To learn more about her book, This Side of the Veil, please click here.
Click here and discover more tips & tricks.