Experience the Caux Forum
The place for inspiration and personal change
Be inspired by fellow changemakers in the safe and inspirational setting of the historic Caux Palace, our conference and seminar centre.
Get equipped with tools, knowledge and experience in peacebuilding, human security, ethical leadership and trustbuilding through our training programmes, dialogues and conferences.
Connect with people from around the world of all ages, sectors and beliefs, working from the grassroots up to policy level to build bridges across cultural, social and ethnic divides.
---
What is the Caux Forum?
The annual Caux Forum, a programme of conferences, training and dialogues, aims to inspire, equip and connect individuals, groups and organizations so that they can build a just, peaceful and sustainable world.
Each year around 1,500 people attend the Forum to address the burning issues of our time and to find innovative, creative and sustainable answers together. Participants and speakers are drawn from civil society, government and business. A safe space of trust, care, solidarity and respect provides them with the opportunity to discuss openly and in-depth a variety of issues. 
The Caux Forum usually takes place in the Caux Palace, a former Belle-Époque Grand Hotel nestled in the mountains 1000m above sea level, with a breathtaking view over Lake Geneva and the Alps which provides a unique and inspiring setting. After a full day at the Caux Forum, participants can enjoy the spectacular scenery from their balcony. The Caux Forum offers them time to gain some perspective, retreat from the bustling routine and find a space that allows for silent reflection, creative sharing and an exchange of ideas. 

Participating in the Caux Forum is about unlocking your potential: it encourages individuals, groups and organizations to reflect on their roles, explore their resources, and connect with their responsibilities as changemakers, on the basis that everyone can make a difference. 
Due to the COVID-19 pandemic the Caux Forum 2020 took place online. Click here and discover our 2020 online events, replays and reports.
Two View Block Media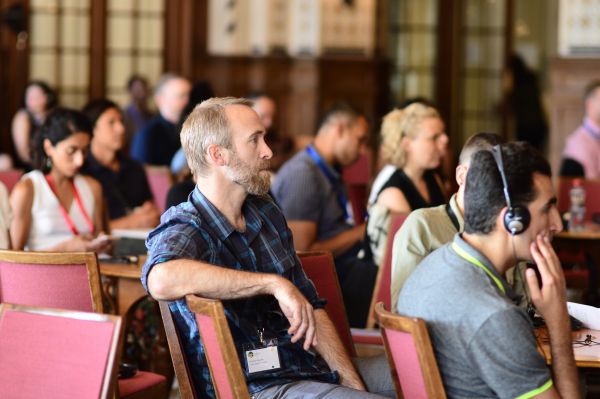 Title
Learning Programmes
Two View Block Media