Caux Dialogue on Environment and Security
Remaking a world in peril: forging collaboration for a secure and sustainable future
20-30 July 2021
Working in collaboration with UNCCD and IUCN, the Caux Dialogue on Environment and Security has been bringing together policy-makers, farmers, NGOs, community leaders, businesses, young social entrepreneurs and investors, in one of the first international forums to spotlight the links between sustainable land management and peace.
This year's forum will provide a unique opportunity for over 400 of the world's leading thinkers and representatives to convene virtually and discuss ways in which we can together accelerate global action on environment conservation and restoration.  
The programme of the Dialogue will consist of workshops on sustainable living and environmental leadership addressing the subjects of climate change, plastic, land restoration and oceans. It will also include formative plenaries shared with the Summer Academy on Climate, Land and Security (26-30 July 2021), complemented by informal workshops with a creative touch.
Why do land and security solutions need to be forged together to respond to the threats posed by climate change and create a more peaceful world?
Land conflicts have been taking place since time immemorial. Land is associated with livelihood, living space, territory, even national identity. Nearly all of humanity's food needs depend on one hand-span of soil - yet an estimated 34 million tonnes of topsoil are lost to erosion every year. Land degradation, climate change, population pressure, conflict and poor governance can all pile up, causing a direct negative impact on the health and livelihoods of 1.5 billion people.
On the other hand, there is growing evidence that integrating land and more broadly – environmental - restoration with community-based peacebuilding can create a virtuous cycle leading to both environmental and social recovery, and contributing to climate change adaptation and mitigation. A key constraint to this approach is weak cooperation between sectors and the subsequent need to build trust to enable effective governance of shared natural resources.
Forum Objectives
Empowering environmental action and growing the next generation of sustainability leaders around the world.
Creating a deeper understanding of the main challenges at the interface of land restoration, climate change mitigation and adaptation, human security, migration and conflict;
Increased capacity to respond more effectively to climate, land and security challenges as policymakers and practitioners;
Creating an opportunity to discuss the importance of complementary issues and solutions such as circular economy, water resource management and regenerative agriculture.
Exchange views among peers and global experts and practitioners from the Summer Academy, the Caux Dialogue on Environment and Security and the Geneva Centre for Security Policy.
Who should attend
The Dialogue's target audiences are environment and security professionals from the public, non-profit and private sectors:
civil servants
youth activists
community leaders
researchers
diplomats
military
private sector representatives
community leaders
NGOs
International organisations
to create the global cooperation that will be required to respond to the climate, land and security challenges of the 21st century!
Plenary 1 (Open Panel): Navigating climate peril: what kind of leadership will it take?
When: Monday 26 July, 14:00 - 15:15 CEST
Chair: Ms Anna Brach, Head of Human Security, Geneva Centre for Security Policy (GCSP)
Speakers:
Martin Frick, Deputy to the Special Envoy for the UN Food Systems Summit 2021 at United Nations (video message)
Ambassador Doreen de Brum, Permanent Representative of Marshall Islands to the United Nations Office at Geneva
Major General Muniruzzaman (Retd), Chairman, Global Military Advisory Council on Climate Change (GMACCC) and President, Bangladesh Institute of Peace and Security Studies (BIPSS)
Plenary 2: From evidence to impact: advancing solutions for landscapes, livelihoods and peace
When: Tuesday, 27 July, 11:30 - 12:45 CEST
Chair: Dr Alan Channer, Initiatives for Land, Lives and Peace
Speakers:
Mr Steve Killelea, Founder & Executive Chairman, Institute of Economics and Peace
Dr Antje Herrberg, Senior Mediation Advisor, European External Action Service
Plenary 3: Getting climate finance to the local level: challenges, opportunities and way forward
When: Wednesday 28 July, 14:00 - 15:15
Chair: Louise Brown, Founding Director, Triple Capital, Namibia
Speakers:
Mr David Jackson, Director of Local Development Finance at UNCDF
Mr Al Hamdou Dorsouma, OIC for the Director, Climate Change and Green Growth, African Development Bank
Workshop 1: Plastics & Single-use Consumption: Inspiring Sytematic Change through Personal Transformation
Moderator: Sofia Sydorenko, representative of Zero Waste Alliance Ukraine and Foundations for Freedom
When: 20 July 2021 - 16:00 CEST (1.5 hours)
For a long while single use and overconsumption have been seen as a completely normal way of living. As a result, we are now facing multiple environmental issues from a waste crisis and toxic  leakages into nature, to climate change. There is a solution to all of these issues and now is the time to implement it. We can start by reducing  overconsumption.
The main idea of this workshop is to rethink the concept of single use (of plastics in particular) through personal transformation. We will hear several stories about speakers' own  path of tackling waste and about the search for systemic change. We will also present and discuss impactful solutions which can be implemented by all of us on a daily basis such as reusables, refillables, repairables, among others. The workshop will have an artistic accompaniment and involve music and poetry, so be prepared to get inspired. Come and join us on a  journey to a bright and wasteless future!
Workshop 2: Regeneration through Innovation: blending technology and decentralised business models
Moderator: Dr. Lauren Fletcher, co-founder Beta Earth Venture Studio,  Steering Group member of Initiatives of Land, Lives and Peace
When: 23 July 2021 - 16:00 CEST (1.5 hours)
How might we equip and empower local communities to become environmental stewards? Can we use technology and innovative financial instruments to enable global regeneration, while putting people at the centre? This panel will showcase innovative solutions that address the issues of climate change and ecosystem restoration. With many solutions becoming available both in technology and finance sectors, it is crucially important that they empower people who are taking care of the world's soils, water and forests. The speakers from impact investing, tech-driven start-ups and non-profit sectors will showcase their solutions that challenge conventional approaches to international development. The discussion will focus on people-centered design and how we can best create companies and organisations that benefit people and nature. We welcome everyone's contribution and hope for active participation.  
Workshop 3: Synergies in security: Soldiers, climate warriors and peacemakers
Moderator: Dr P. Rundell CBE FSS, Conflict and Strategy Advisor
When: TBC
This workshop will bring together voices from the defence and security agencies in the global South with colleagues from NATO and other Northern bodies, academics and peacebuilding practitioners to explore ways in which positive dynamics in land restoration and community trust-building can provide a synergy with protective security.
They will bring to this their perspectives both on the opportunities which regeneration and trust-building bring, and the hazards that attend uncritical efforts to tackle one or other aspect of the challenge without bearing in mind its other dimensions.  In this way we expect to generate lessons from each others' experience, energy from each others' enthusiasm, and hope from each others' triumphs. 
"Hard" security is certainly hard to get right, and partnerships between defence agencies, peace activists and climate warriors may seem unlikely.  But this workshop is designed to explore our common objectives and the toolkits we can each bring to meet the challenge which climate change, violent conflict and environmental degradation pose – and the opportunities emerging from collaboration to reverse damaging spirals and create shared progress.
all related events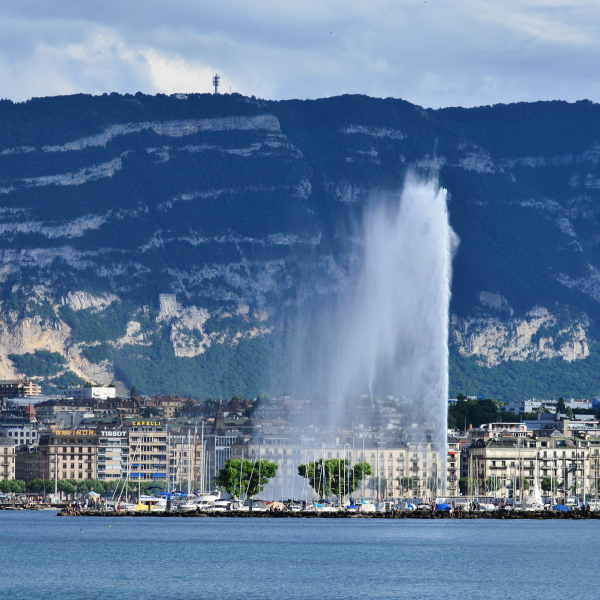 06 November 2020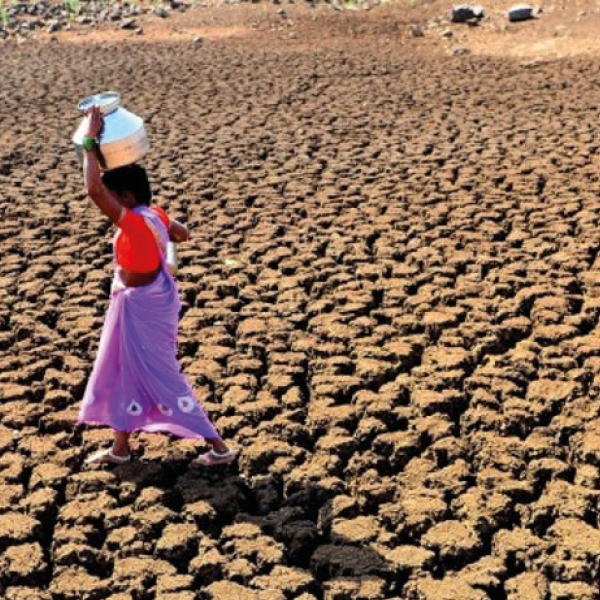 26-30 July 2021