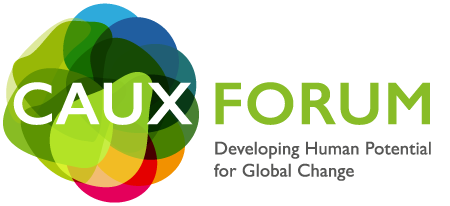 Caux Dialogue on Land and Security 2018
17-21 July 2018
Landscapes of Peace: land restoration for conflict resolution
___________________________________________________________________________
Peace, development and environmental sustainability are usually promoted separately. However, they can often only be achieved together. The Caux Dialogue for Land and Security 2018 aims to deepen understanding of the links between land degradation and human security and to build the trust needed for effective 'land-peace' partnerships on the ground.  
How can we deepen the links between land restoration and peacebuilding for human security and flourishing eco-systems?
This event is for land restoration experts and practitioners, emerging leaders and young entrepreneurs, policy-makers and decision-makers concerned with environment and conflict, experts and researchers in security studies, activists and community organizers who want to find solutions to land issues around the world.
This event seeks to: 
bring stakeholders together in an atmosphere of mutual trust to facilitate partnerships for land restoration
advocate policies and practices which favour peace and land restoration, and draw on Initiatives of Change's long experience in trust-building and reconciliation
promote changes in human relationships and attitudes as a key condition for both peace and land restoration
Topics addressed:
Land restoration
Trust, peacebuilding and security
Investment and business initiatives
Policy and governance
Community initiatives and collaborations
Organized in collaboration with:
Speakers
Pinaki Dasgupta (India) - Country Director India, GreenFaith
Ash Domah (United Kingdom) - Founder of The SDGs Company
Tom Duncan (USA) - Managing Partner, RegenInvestment.com / Multicapital.io / LiquidToken.net
Jin In (USA) - Founder of 4GIrls GLocal Leadership
Seth Itzkan - Co-founder and Co-director of Soil4Climate Inc, Co-director of the Maasai Lands Restoration Project
Ruchi Jain (India) - CEO and Founder of Taru Naturals
Dennis J. Kucinich (USA) - US Congressman
Dr. Elizabeth Kucinich (USA) - Independant consultant
Alan Laubsch (USA) - Entrepreneur
Denise Lievesley - Principal of Greem Templeton College
Yevgeniia Kubela (Ukraine) - Head of Garden-City NGO
Dr. Pradeep Kumar Monga (India) - Deputy Executive Secretary at the United Nations Convention to Combat Desertification (UNCCD)
Sai Kishore Nellore (India) - Executive Director VEDA Climate Change Solutions India
Yuliia Ovchynnykova (Ukraine) - Dean of the Faculty of Biology at Vasyl' Stus Donetsk National University
Carl Pendragon (USA) - Inventor, Philosopher, Entrepreneur / Skymining
David Sabo (United Kingdom) - Entrepreneur
Dalmas Tiampati (Kenya) - Founder and Executive Director Maasai Centre for Regenerative Pastoralism (MCRP)
Nathalie Topa - Regional Resilience and Livelihoods Coordinator for East Africa and Yemen for the Danish Refugee Council
Tony Tiyou (United Kingdom) - Director and Founder of Renewables in Africa, Director of Reach Society
Geza Toth - Global Operating Supply - Sustainability at Ferrero
Patrick Worms - Molecular Geneticist, Senior Science Policy Advisor World Agroforestry Centre
Lisa Yasko (Ukraine) - Founder of Yellow Blue Strategy