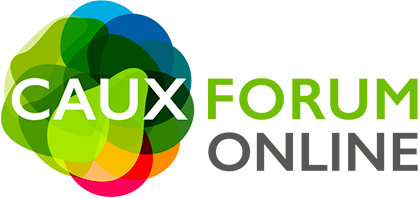 Emerging Leaders Programme
Migration, land degradation, and the management of natural resources pose serious threats to millions of lives around the world. These issues are intimately tied to conflict, and yet the connection between the two is often under-analysed, unrecognised, or misunderstood.
The Emerging Leaders programme at the Caux Dialogue on Environment and Security aims to bring together young leaders to find and share effective, creative and inspiring solutions to the complex issues of migration, land degradation, and conflict. It provides young innovators with a chance to have their voices heard and to influence discussions with eminent policymakers, activists, and scientists. Emerging leaders are equipped with the skills and support necessary to share their ideas and solutions, enabling them to take further action in their own communities or on the international stage.
We believe that Emerging Leaders come in many shapes and forms, because meaningful contributions to the challenges of this area takes many forms. We particularly welcome individuals who have an interest – academically, personally and professionally – in land and peace issues, at their nexus.
Emerging Leaders may be entrepreneurs with a unique vision and/or reasonably developed project/business idea, or grassroots activists with a track-record of campaigning and advocacy. They may also be students who have demonstrable experience engaging with these issues within and beyond the walls of the classrooms. They might be educators with a desire to mainstream these concerns and discourse. Or, they may be environment professionals who is looking to dedicate their experience and skills to land and/or peace issues.
We are looking for early career outstanding and ambitious individuals who are strongly passionate about addressing problems and finding solutions for land and security issues. If you feel that you and your community will benefit from the Emerging Leaders programme, we strongly encourage you to apply.
What's to gain?
The opportunity to meet and discuss land and peace issues with key policymakers, development workers, activists, scientists, entrepreneurs and experts.
Participation in in-depth dialogues on three streams of the Caux Dialogue on Land and Security (Restoration, Business and Peace).
A unique and personalised mentorship matching and support programme based on your expressed interests and skills.
Experience working with other Emerging Leaders closely on land and peace challenges, where you will be expected to produce a final output with a practical application.
A series of skills workshops designed to develop your advocacy, campaign, communications, critical thinking, teamwork, presentation, management and leadership skills.
Participation in Caux's traditional fire-side conversations with established environmental leaders, where Emerging Leaders will have the opportunity to engage on issues and topics they care about.
The opportunity to experience the unique, diverse and inclusive environment of Caux, where open channels of communication is celebrated and inter-generational dialogue is held in high regards, and experience the unique community spirit of the Caux conferences.
For interested entrepreneurs: There will be a formal opportunity for entrepreneurs or founders of non-profit initiatives to pitch their projects/ideas to the audience at Caux and gain mentorship and advice from experts.
Who can apply?
To apply as an Emerging Leader for the Caux Dialogue on Environment and Security 2020, you should meet the following criteria:
Be older than 18 years old (inclusive) and younger than 30 years old (inclusive), although exceptions can be made for candidates with compelling reasons for their participation.
 And at least any ONE of the following: 
Have an interesting and feasible project or project idea relevant to land and/or peace issues (your project could be already in the stages of implementation, or it could be in the early stages of planning. We will judge every project on a case-by-case basis based on its potential impacts and its feasibility).
Demonstrate strong interest and/or experience relevant to land and/or peace issues, particularly with regards to advocacy and/or academia and/or campaigning and/or education and/or volunteering and/or community work.
An existing career in a sector and role relevant to land and/or peace issues, but does not yet have over 5 years of professional working experience in this field.
How to apply: 
Please answer the following questions: 
1) What is your initiative and what is your story? 
2) What do you need for your initiative to develop? 
3) Why would you like to come to CDES?
NB: Please note that for technical reasons the Caux Forum Online will be held mainly in English with some sessions in French. No interpretation will be offered. Thank you for your understanding.