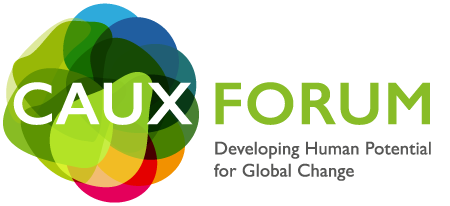 Caux Dialogue on Land and Security 2019
Living Landscapes: putting people at the centre of ecosystem restoration
27-30 June 2019
Please note that this event is now over. You would like to know more about CDLS 2019?
___________________________________________________________________________
The threats stemming from the interaction of global warming, soil infertility, pollinator loss, chemical leaching and ocean acidification are still underestimated by decision-makers around the world.
Climatic collapse and massive desertification are a destabilising blow to health, wealth and equality. Rising tensions find outlets in conflict and migration. Dealing with them in isolation is a recipe for failure; integrating them holistically is a far more promising path.
The Caux Dialogue on Land and Security has been exploring these issues since 2013 by bringing together public and private leaders with small farmers, activists and researchers to build a community of practice.
The potential benefits of global-scale ecosystem restoration are huge, ranging from climate change reversed to environmental migration curbed and peace sustained. Experience has shown that the only way to achieve ecosystem restoration and its desired outcomes is to put local communities in charge.
At the 2019 Dialogue, global thought leaders and practitioners will explore how community and individual actions can reverse degradation leading to peace and stability.
Join us this summer at the Caux Conference and Seminar Centre to address the multiple challenges ahead, find like-minded people to collaborate with and get equipped with the latest insights and skills in sustainability, peacebuilding and finance.
Who is this event for?
land restoration experts and practitioners
policy-makers and think-tankers
security experts, researchers and practitioners
entrepreneurs and business leaders
farmers, ranchers and land managers
emerging leaders
What to expect?
Review of actions to be taken at varying levels to encourage human-centered responses
Support for policymaking that accounts for the complexity of the circumstances (with special reference to conflict and land restoration)
Connection between cross-sector actors and actions 
Personal plans of action of steps to take

The Caux Dialogues on Land and Security were founded by the UN Convention to Combat Desertification, the International Union for the Conservation of Nature, Initiatives of Change Switzerland and the Initiative for Land, Lives, Peace.
The dialogue that I have joined this week has been exceptional in that it provides a restful, safe and neutral place for people to really explore what the issues are in a way that is going to change the world.
Gina Pattisson, Development Director, Commonland
I enjoyed the event and have gained a lot of insight from discussions with many participants, young and old!
Martin Lees, former Secretary General of Club of Rome and Member of Gorbachev High Level Task Force on Climate Change
We've been introduced to organizations deeply trusted by local communities, so they are natural partners for introducing technology we believe has huge potential. They are a great bridge between what we're building and what we hope to achieve – massive reforestation.
Matthew Ritchie, representative of BioCarbon Engineering, CDLS 2016