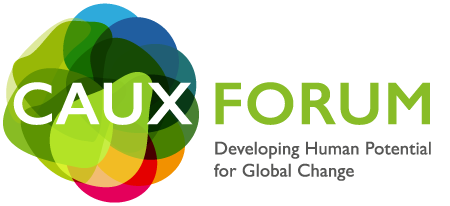 Caux Dialogue on Environment and Security
Building Trust, Breaking Barriers
01-05 July 2020
Please note: Due to the risks related to the Coronavirus (COVID-19), registrations for this year's Caux Forum are currently on hold. The Caux Forum dates are therefore subject to change. Please stay tuned as more information will be made available soon.
The world stands at the most crucial point in its history. We have only five years to avoid climate change accelerating to truly dangerous levels, bringing profound political and economic consequences.
Recent reports from the International Panel on Climate Change indicate that we have only 12 years to implement concerted efforts to prevent 'run-away climate change', which would present the greatest ever threat to human security, and only 5 years to keep the global temperature rise to 2 degrees Celsius. With 75 years of experience of trust-building in over 40 countries and at all levels of society, we are uniquely positioned to respond to this challenge.   
Climate change, deforestation and overgrazing are leaving vast swathes of land degraded and marginally productive across the drylands of Africa and Asia. Violent conflict and migration often result, making climate change mitigation and adaptation measures more difficult to implement. In the worst cases, ungovernable areas emerge that sustain non-state armed actors, such as Boko Haram and Al Shabaab. These groups often depend on illicit economic activities and thus the perpetuation of violence.
On the other hand, there is growing evidence that the vicious cycle of land degradation, conflict and fragility can be reversed. Integrating land restoration programmes with community-based peacebuilding can create a virtuous cycle leading to both environmental and social recovery, and contributing to climate change mitigation, as well as adaptation to it. The constraint to implementing this approach very often lies in forging and sustaining local, communal agreements and building trust over the shared governance of natural resources. Addressing this constraint is at the heart of the IofC International programme 'Initiatives for Land, Lives and Peace'.
Building and nurturing people has always been the core value of Caux Dialogue on Environment and Security. Our program is built around rich, diverse, and inclusive dialogue that has proven  to create deep and lasting connections between participants in a short timeframe. 
Working with the United Nations Convention to Combat Desertification (UNCCD) and the International Union for Conservation of Nature (IUCN), the forum has brought together policy makers, farmers, NGOs, community leaders, businesses and entrepreneurs in one of the first international forums to spotlight the links between sustainable land management and peace-making.
Our core value system for the forum remains our belief in talking 'with' people versus talking 'at' people. By building the entire forum around circular dialogue we prove year after year that our model creates far greater amounts of knowledge transfer, idea maturation, collaboration, and networking compared to a standard conference format. These deep connections are the lifeblood for the global effectiveness and impact of the Caux Forum and CDES. We consistently receive feedback from our participants with stories about how they made the most unlikely connections that have resulted in exceptional results. 
We have 5 years to stop Climate Change, and we are here to equip all the participants with knowledge, skills and networks to do so. Caux is a place where stakeholders from different parts of the world meet and build bridges for meaningful collaboration and leading change in their communities.
We can change the world together with the best experts, activists, decision-makers and regenerative practitioners. Will you be a part of this journey?
Come and join our global community if you want to find new ideas, meet new partners and get inspired to tackle the most pressing challenge of our generation! Together. 
The dialogue that I have joined this week has been exceptional in that it provides a restful, safe and neutral place for people to really explore what the issues are in a way that is going to change the world.
Gina Pattisson, Development Director, Commonland
I enjoyed the event and have gained a lot of insight from discussions with many participants, young and old!
Martin Lees, former Secretary General of Club of Rome and Member of Gorbachev High Level Task Force on Climate Change
We've been introduced to organizations deeply trusted by local communities, so they are natural partners for introducing technology we believe has huge potential. They are a great bridge between what we're building and what we hope to achieve – massive reforestation.
Matthew Ritchie, representative of BioCarbon Engineering, CDLS 2016
related events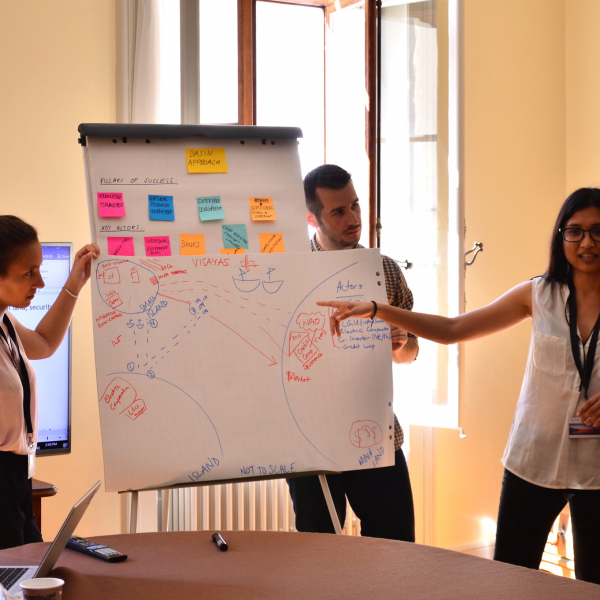 01-05 July 2020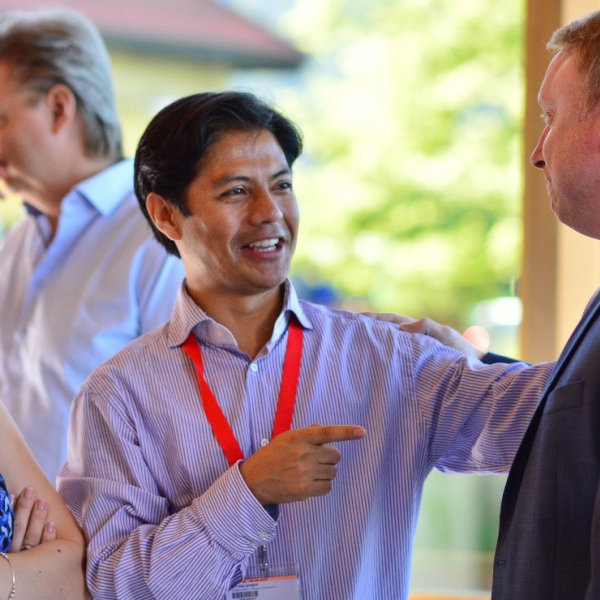 01-05 July 2020
fees
Shared Standard Twin Room
Accommodation and food*

CHF 380 (4 nights)

Forum Fees

CHF 720

Total

CHF 1100
Private Standard Single Room
Accommodation and food*

CHF 480 (4 nights)

Forum Fees

CHF 720

Total

CHF 1200
Shared Premium Twin Room
Accommodation and food *

CHF 580 (4 nights)

Forum Fees

CHF 720

Total

CHF 1300
Private Premium Single Room
Accommodation and food*

CHF 680 (4 nights)

Forum Fees

CHF 720

Total

CHF 1400
* Prices per person with full board.
Extra nights before or after the event can be booked at the same price.  
You can also attend one full day of the event. The Daily Forum Fee is CHF 270 and includes full participation, one meal and two coffee/tea breaks. 
We apply a registration fee of CHF 50 to all registrations.
Not included is the mandatory city tax of CHF 5.00 per person per night (free of charge for children up to the age of 15).
Click here for more information on the fees, possible subsidies and the different room categories.