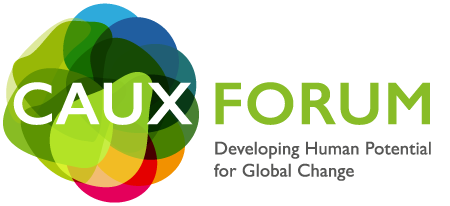 Caux Dialogue on Environment and Security
Building Trust, Breaking Barriers
01-05 July 2020
The world stands at the most crucial point in its history. We have only five years to avoid climate change accelerating to truly dangerous levels, bringing profound political and economic consequences.
Most of the solutions are known and understood, but they are still far from being internationally agreed, much less implemented. One reason for this is an enduring lack of trust – between governments, communities, businesses and at all levels. For energies to be channelled into collaborative action rather than conflict, conversations need to take place across long-established divides, between different generations and deeply-held points of view. Radical measures need to be taken, behaviour has to change, markets have to adapt, and those who make policy and those who develop solutions at grassroots level need to be able to act in concert.
Initiatives of Change (IofC) has a long history of building trust across the world's divides, providing a safe space, where solutions to many seemingly intractable international crises have been catalysed over the last decades. In recent years the Caux Dialogue on Land and Security, working with the United Nations Convention to Combat Desertification (UNCCD) and the International Union for Conservation of Nature (IUCN), has brought together policy makers, farmers, NGOs, community leaders, businesses and entrepreneurs in one of the first international forums to spotlight the links between sustainable land management and peace-making.
This year we are broadening the scope of the forum to include the oceans and to look at the climate crisis as a whole. The newly renamed Caux Dialogue on Environment and Security will take place from 1 to 5 July 2020 and will provide a collaborative platform for hacking the climate crisis and incubating environmental solutions.
Come and join our global community if you want to find new ideas, meet new partners and get inspired to tackle the most pressing challenge of our generation! Together. 
The dialogue that I have joined this week has been exceptional in that it provides a restful, safe and neutral place for people to really explore what the issues are in a way that is going to change the world.
Gina Pattisson, Development Director, Commonland
I enjoyed the event and have gained a lot of insight from discussions with many participants, young and old!
Martin Lees, former Secretary General of Club of Rome and Member of Gorbachev High Level Task Force on Climate Change
We've been introduced to organizations deeply trusted by local communities, so they are natural partners for introducing technology we believe has huge potential. They are a great bridge between what we're building and what we hope to achieve – massive reforestation.
Matthew Ritchie, representative of BioCarbon Engineering, CDLS 2016
fees
Shared Standard Twin Room
Accommodation and food*

CHF 380 (4 nights)

Forum Fees

CHF 720

Total

CHF 1100
Private Standard Single Room
Accommodation and food*

CHF 480 (4 nights)

Forum Fees

CHF 720

Total

CHF 1200
Shared Premium Twin Room
Accommodation and food *

CHF 580 (4 nights)

Forum Fees

CHF 720

Total

CHF 1300
Private Premium Single Room
Accommodation and food*

CHF 680 (4 nights)

Forum Fees

CHF 720

Total

CHF 1400
* Prices per person per night with full board.
Extra nights before or after the event can be booked at the same price.  
You can also attend one full day of the event. The Daily Forum Fee is CHF 270 and includes full participation, one meal and two coffee/tea breaks. 
We apply a registration fee of CHF 50 to all registrations.
Not included is the mandatory city tax of CHF 2.00 per person per night (free of charge for children up to the age of 15).
Click here for more information on the fees, possible subsidies and the different room categories.