Summer Academy on Climate, Land and Security
Why land and security solutions need to be forged together to respond to the threats posed by climate change and create a more peaceful world.
Conflicts over land have been a feature of human existence since time immemorial. Land confers livelihood, living space, territory, even national identity. Nearly all of humanity's food needs depend on one hand-span of soil - yet an estimated 34 million tonnes of topsoil are lost to erosion every year. Land degradation, climate change, population pressure, conflict and poor governance can interact in reinforcing feedback loops, directly impacting the health and livelihoods of 1.5 billion people.
On the other hand, there is growing evidence that integrating land restoration with community-based peacebuilding can create a virtuous cycle leading to both environmental and social recovery, and contributing to climate change adaptation and mitigation. The constraint to implementing this approach often lies in weak intersectoral co-operation and the need to build trust for the governance of shared natural resources.
Learning objectives
Deeper understanding of the main challenges in the nexus between land restoration, climate change mitigation and adaptation, human security, migration and conflict;
Increased capacity to respond more effectively to climate, land and security challenges as policy makers and practitioners;
Enhanced analysis of the strengths and limitations of existing responses and increased ability to articulate more effective alternatives;
Exchange views among peers and global experts and practitioners from the Summer Academy, the Caux Dialogue on Environment and Security and the Geneva Centre for Security Policy.
Who should attend
This course target audience are environment and security professionals from public and private sectors:
civil servants
researchers
diplomats
military
private sector representatives
community leaders
NGOs
International organisations
to create the global cooperation that will be required to respond to the climate, land and security challenges of the 21st century!
Costs: 750 CHF
Some full and some partial scholarships are available
GCSP Alumni are eligible for a 20% discount
Experts
Peacebuilding, Environment and Communications Specialist
United Kingdom / France
Alan Channer is a project director, documentary film producer, writer and researcher on peacebuilding and the environment. He was a runner-up for the 2019 Bremen International Peace Prize; co-designer of a programme on 'pastoralist-farmer conflict transformation' in Nigeria which won a United Nations Intercultural Innovation Award in 2017; speaker at the 2015 Nobel Peace Prize Forum; and producer of the award-winning film,The Imam and the Pastor, which premiered at the United Nations in 2006. Alan is a Senior Fellow of the Global EverGreening Alliance and on the Executive Committee of Initiatives for Land, Lives and Peace. He began his career in tropical agricultural biology, carrying out research in China, Malawi, Tuvalu and Zimbabwe. He has worked on trustbuilding programmes in Cambodia, Chad, Kenya, Nigeria and UK, with UNDP, the US Institute of Peace, Initiatives of Change and other agencies.
Anna Brach
Head of Human Security, Geneva Centre for Security Policy
Switzerland
Anna Brach is Head of Human Security at the Geneva Centre for Security Policy (GCSP). Her work focuses on issues of environmental and health security with special emphasis on the climate change and security nexus. Her research interests include human security, human rights, environmental security, climate change, global public commons and resource management. She is responsible for developing and running the Human Security Cluster activities, including executive courses, workshops, and high-level conferences in Geneva and internationally. She is the Course Director for the European Security Course. Anna holds a Master's degree in Economy from the Warsaw School of Economics, a Master's degree in Political Science from the Graduate Institute of International Studies in Geneva and a Master's degree in European Studies from the University of Geneva.  Prior to joining the GCSP, she worked for the private sector at the PR Department of Nestlé Poland in Warsaw and at Academy&Finance in Geneva. Her native language is Polish and she is fluent in English and French.
Louise Brown
Climate Finance Specialist
Namibia
Louise Helen Brown is a climate finance expert based in Windhoek, Namibia. She is the recent founder of a small business, Triple Capital, which develops financial and economic solutions to environmental and social challenges. Previously, she coordinated the Africa Climate Change Fund, a grant-making fund for climate resilience at the African Development Bank. Prior to that she worked at the Green Climate Fund Secretariat supporting developing country institutions to access climate finance, at the World Resources Institute on climate change governance and finance, and at the Office of the President of Guyana as an environmental economist, through a fellowship with the Overseas Development Institute. 
What past participants said
Thank you so much for creating the safe space to think through the challenges of environmental security in our world today.

- NGO programme director, UK/Somalia -

 

A great exchange.

- FAO programme manager, Syria/Turkey -

 

A fantastic initiative; I am excited by where this is going and the potential to scale up and replicate solutions that have been tested at local level.

-  Africa Climate Change Fund Coordinator, African Development Bank -

 

I take these learnings very close to my heart in everything I do going forward.

- PhD student, Portugal -
The course, which is co-designed by the Geneva Centre for Security Policy and by Initiatives of Change, takes place within the framework of the Caux Dialogue on Environment and Security. Please note that this event will be held in English (no translation).
Photo: Geneva Centre for Security Policy
all related events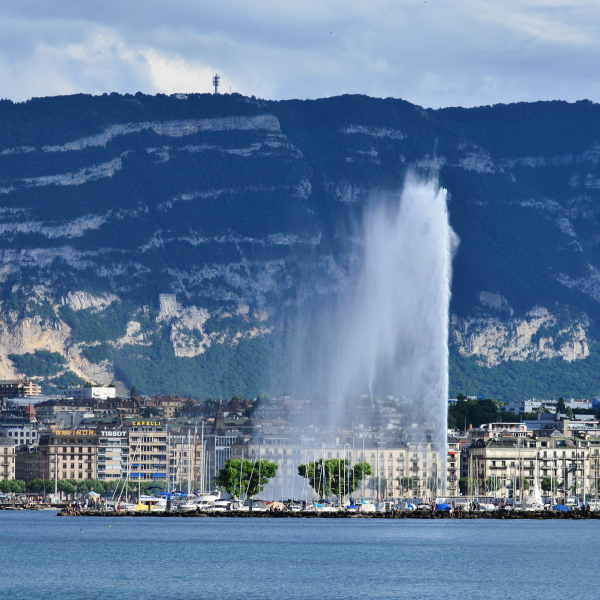 06 November 2020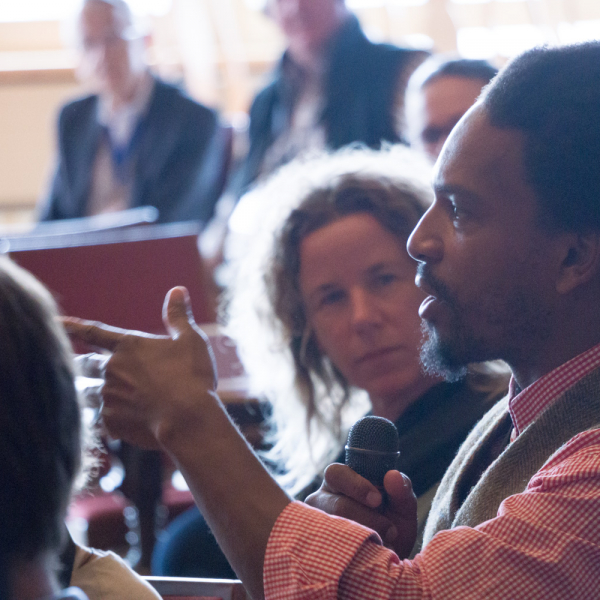 20-30 July 2021
fees
Some full and some partial scholarships are available
GCSP Alumni are eligible for a 20% discount
Apply HERE