Family Life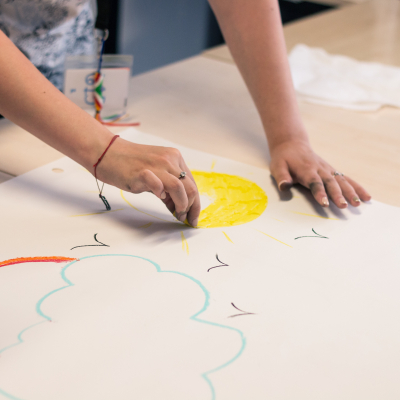 Peter Osazuwa
 Peter Osazuwa and his family have set in place a structure for the day to alternate between physical activities, work/school, and entertainment. Peter says:
We are trying to keep the same regular normal routine before the COVID-19 locked down started.

Our day normally starts with:

Sport exercise, on the spot walking/running/ whatever sport you like to do indoor (somedays we don't... )
Homeworking and schooling, usually start around 8.30 am.

 

For the kids

We follow their school activities, provided by their school to teach them languages, maths, discovery of the world, etc... (Sophie, my wife is the home teacher!)
Lots of TV watching! However, we find it better and easier to use and turn this into education and fun learning activities instead of entertainment only, so currently we follow the French TV "La Maison Lumni" and YouTube: "Ztringz Academy" for their various learning.     
Build-in short breaks, around every 1.5 to 2 hours for indoor or outdoor activities, depending on the weather - running, football, table tennis (we use our outdoor dinner table:)! skipping/hopping, art, and craft...    
Board games 

 

For Sophie and I...

 Flexibilities, this is key for us as I am working and Sophie is off work. We agreed to work around the kids' activities to manage the all-important professional work and domestic activities. Planning and discussing when things need to be done, who, when and how helps greatly and when things do not go as planned, and yes it does not sometimes, readjust.

 

We have family time when we all do something together at the same time:

Family sport, various sports activities mainly build on having fun, so skipping, race with the kids, music/dance, etc..   
Family TV - a suitable movie/show to watch together 
Peter Osazuwa joined IofC Switzerland in June 2019 as an IT Manager.  Peter has overall responsibilities for technology solutions for the Foundation.  He has a master's degree in Computer Systems and Networking.  A senior IT Manager and Chartered IT Professional with over 20 years' experience of proven track record in delivering technology systems and support.  Before joining IofC, Peter held a number of senior technology roles within the public and private sectors in the UK.
Click here and discover more tips & tricks.
​