Two Co-Directors for IofC Switzerland
Co-leading in a time of COVID
08/04/2020
On 1 April 2020, Rainer Gude and Stephanie Buri became co-Directors General of Initiatives of Change (IofC) Switzerland, after a two-month handover process with the outgoing Secretary General, Barbara Hintermann. Rainer has been Strategic Partnerships Manager of IofC Switzerland since 2018, having started work with IofC international in 2012. Stephanie has been Director of Communications and Knowledge Management with IofC Switzerland since 2014.
Like so many institutions launched after World War II, IofC Switzerland is at a turning point, looking for new ways of operating in order to continue our mission of addressing the world's needs whilst maintaining financial sustainability. For the sake of continuity in a time of change, our Council has decided to opt for an internal collaborative appointment to succeed Barbara Hintermann.
'In midst of all the troubles of this spring some very positive things have happened around us,' says the President of IofC Switzerland, Christine Beerli. 'Barbara Hintermann, who for five years showed us what strong ethical leadership means in practice, was elected Director General of Terre des Hommes Switzerland. We are sad to lose her but also happy to see her move on in such an ideal direction. Thank you, Barbara, for everything you did for us – we will miss you!
'It's also very positive that we were able to find her replacement amongst our colleagues internally. Stephanie Buri and Rainer Gude are young, polyglot and motivated professionals who know the IofC movement well. I am looking forward to our collaboration, as they and the Council lead IofC Switzerland into the future.'
The co-leadership model is new for IofC Switzerland, although we have been promoting the concept that 'we are all leaders' for years. Co-directorship is a growing trend amongst non-profits, businesses and political parties and has been shown to increase productivity, team collaboration, coordination and innovation.
Stephanie and Rainer say that they knew there would be challenges when they accepted this new task together, but they did not expect a world-wide health crisis to be one of them.
'With COVID-19, this is a pretty peculiar time to take on the lead of an organization,' says Stephanie. 'Amongst all the uncertainty, the co-leadership model has already been a real strength and support. The collaborative approach – not just between the two of us, but also with our team, Council and network – brings out the best in us and leaves space for creativity, honest feedback and adaptability. "Be the change you want to see in the world" has never been more relevant. We are looking forward to what lies before us.'
Rainer adds, 'Our first major action, besides trying to care for our team, has been to adapt to COVID-19. This has meant getting our whole team safe in their homes and able to work remotely, and, of course, drastically transforming our summer programme, the Caux Forum. This was not a small to-do list for our first few weeks! We can only give a huge thank you to our team, our Council and Barbara who have supported us tremendously in this transition.'
Rainer and Stephanie bring a variety of experience to their new shared role.
Rainer has worked for IofC since 2012, first as Chargé de Mission for IofC International and then, since 2018, as Strategic Partnerships Manager for IofC Switzerland. He grew up in New York, with a Spanish father and a German mother, and is a talented public speaker, moderator and facilitator. With a Masters in International Affairs from the Graduate Institute in Geneva, he speaks five languages and has built up an extensive international network.
Stephanie has led IofC Switzerland's Communications Department since 2014. She had her first experience of co-leadership when she co-led the international brand refresh of Initiatives of Change in 2018. She grew up in France, with a Swiss mother and American father. She has a Masters in Cultural Anthropology and Development Studies from KU Leuven in Belgium and has studied, lived and worked in nine countries. She is fluent in four languages.
If open communication is the secret of successful co-leadership, they joke, their backgrounds give them a head start: 'We have four different languages to speak to one another in, so no excuse for not understanding each other.'
What is their vision for the future of IofC Switzerland?
'As we develop IofC Switzerland's strategy for 2021-2024, we really want to focus on the collective wisdom of the team and our network,' they say. 'With all the uncertainty around the world and at home, we feel that IofC's message is more relevant than ever. Inspiring, equipping and connecting changemakers to be the change they want to see in the world will continue to drive us. Together with our network, partners and all others working for change, we feel that we can seize the hidden opportunities that COVID-19 is giving us to make important changes that our world desperately needs.  We may not know the exact way to get there yet, but we know the starting point is within each one of us. We are excited to take this next step together with our great team.'
Photo top: Group picture in Caux of some members of the group developing the new 2021-2024 strategic framework for IofC Switzerland. Picture taken February 2020. 
Photo in text: Rainer and Stephanie before social distancing had been the new norm.
related stories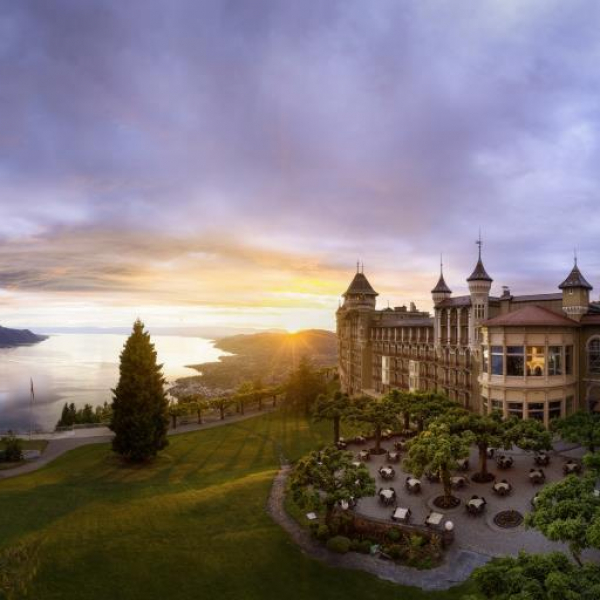 IofC Switzerland will soon be looking for its new Secretary General...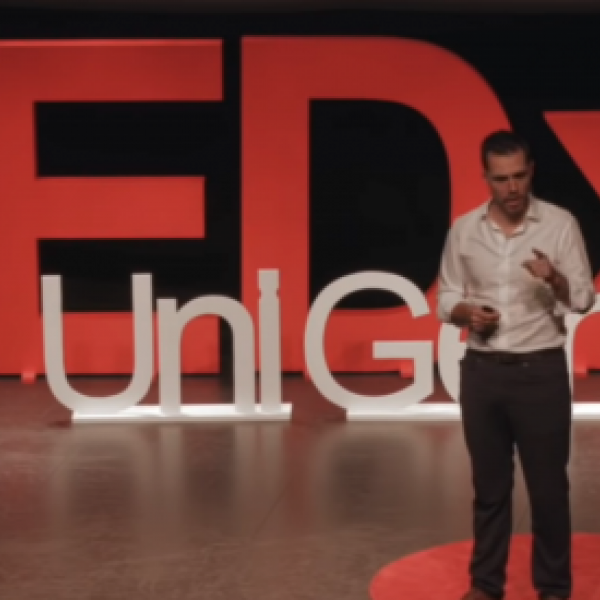 "Through my work and my own personal journey, I have come to realize that there are a great many things I cannot control, but the little I can control, that I can change, is in me. There are two tools...