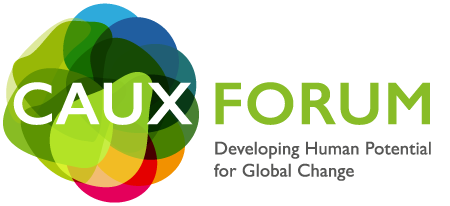 Children as Actors in Transforming Society 2017
29 July - 04 August 2017
Reaching for an inclusive world
___________________________________________________________________________
One third of the world's seven billion people are children. Many of them face daily hardships that leave them feeling shut out and alone. Finding their place in a "grown-up" world can seem nearly impossible. CATS 2017 is here to help change that and to play its part in creating an inclusive world where every child, whatever their background or situation, has the chance to harness their talents, create a bright future that fulfills their potential and play an active role in transforming society.
The UN Convention on the Rights of the Child says every child has the right to participation, and that life should be inclusive for even the most marginalized. CATS 2017 gives children experiencing that exclusion a voice. It is a platform to inspire others, to share their difficulties, to tackle obstacles, to promote inclusion, and to show how children are essential to creating a better world. This year we're welcoming a really diverse group of people, which will include street children, children with disabilities, and children from war zones, to create a unique space where adults including parents, teachers, advocates, and policymakers can meet them. Together they will take positive steps to transform society.
Since 2013, CATS has brought over 1,160 people together, doing our best to balance the numbers of children and adults. Last year, it was almost a 50/50 split. This year, we hope to do even better. So come and join these inspirational children as they influence the influencers. And play your part in securing the future they deserve.
Speakers
Kehkashan Basu (India/UAE) - 16-year-old Kehkashan Basu, the winner of the 2016 International Children's Peace Prize, will be a key invitee at CATS 2017! Born to Indian parents in the United Arab Emirates, she is a born campaigner for children's rights. Breaking stereotypes about youth potential with her knowledge, passion and work ethic, at the age of 12 she was UNEP's Global Coordinator for Children & Youth being the youngest person and the only minor to hold this position. Today, she is an environmental and child's rights activist impacting the global change with her work on  peace and sustainability. 
 
Julie Ward (United Kingdom) - MEP, co-founder of the European Parliament cross-party and cross-committee intergroup on Children's Rights: a writer, theatre-maker and cultural activist who began her working life on the factory floor before becoming a community arts worker. In 1984 she was appointed director of a regional arts and disability organisation in the North of England and in 1986 she co-founded Jack Drum Arts, an artists' cooperative that provides a wide range of activities for all sections of the community. In May 2014 she was elected a Labour Member of the European Parliament (MEP) to represent the NW of England. She is a member of the parliament's committees on Culture and Education, Regional Development and Women rights' & Gender Equality. She's a board member of the European Internet Forum, and a founding member of the European Caucus of Women in Parliament. Julie is a children's rights champion; she has co-founded the European Parliament cross-party and cross-committee intergroup on Children's Rights. She is also active on a number of other intergroups, including Youth, Disability and LGBTI. She is now on the Labour Party's Children and Education Policy Commission. She sits on the Citizen's Panel of Durham University, the executive board of National Drama and is a volunteer for the Institute of Ideas national youth debating competition.
What past participants say:
"In many ways, CATS 2015 was an embodiment of what child participation can be. Meeting children who live it day in, day out, was a unique experience of the transformation that happens through attending CATS. It's not just a meeting, it's an example of both the principles of child participation and a lived understanding of how all your senses can be influenced by it."

Judith Diers, UNICEF Chief of Adolescents
"Taking part in the CATS conference was a once-in-a-lifetime experience. I had the chance to meet children and adults from all around the world and get to know their traditions, lifestyles and most importantly the problems that they face. Through the workshops, I learned about the UN Convention on the Rights of the Child and how to advocate for children's rights in my own country."

Christos Metaxas, Cyprus, 15 years old