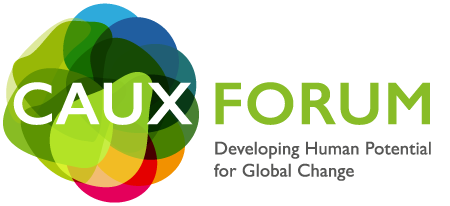 Ethical Leadership in Business
Innovation for Human Progress
25-26 June 2020
Education is the most powerful weapon which you can use to change the world.

                    Nelson Mandela
Business opportunities and sustainable success in the 21st century depend on an educated and values-driven workforce. All around the world there is a growing talent shortage, linked to digital transformation and demographic changes. At the same time, there is an urgent need to find innovative ways of ensuring access to basic education in poorer countries.
Education is a human right. United Nations Sustainable Development Goal 4 (SDGs) aims to ensure that everybody has access to high quality education and to lifelong learning opportunities.
If we are to achieve these goals, and to reduce the skills gap in the digital age, business people and entrepreneurs will need to be innovative. New developments in Education Technology (EdTech) offer personalized learning and training opportunities, such as online courses driven by artificial intelligence and the use of virtual and augmented reality. These innovations can accelerate progress in education on a global level.
To get the best out of such technology, users also need to be trained in basic competencies of data security and privacy. However, true digital literacy in the 21st century will require life-skills based on values and ethical considerations.
The Ethical Leadership in Business event at the 2020 Caux Forum will bring together business people, entrepreneurs, investors, academics and representatives from the public sector to explore innovations in the field of education and life-long learning. It will offer both structured activities, such as panels and workshops, and time and space for 'recharging'.   
Join us in Caux Switzerland from 25 to 26 June 2020!
What ELB 2020 offers
Story-sharing sessions on closing the skills-gap in the digital age will inspire you
Expert-led workshops will equip you with hands-on solutions
Connect to people from around the world, build new business relations and friendships
Key topics
Business leadership in building learning cultures
Youth-driven innovation in educational technology (EdTech)
Overcoming gender and age barriers in education and learning
Investment in education and life-long learning innovations
The role of EdTech in refugee camps and conflict zones
Values-based leadership and life-skills in the 21st century
The role of values and ethical leadership in digital literacy
Why should you come to Ethical Leadership in Business?
Meet experts, speakers and influencers face to face: yes, face-to-face conversations are still the best way to get the latest information and to learn from other people's personal and professional experiences.
Network at all hours: the event is designed to facilitate the constant exchange of ideas. This not only brings fresh insights but also helps you build new business relations and deepen existing friendships.
New tools: you will not only get a hands-on demonstration of how new technologies enhance human progress but also be inspired by personal story telling and small group discussions.
Challenge yourself: get out of your comfort zone and return home with fresh ideas for your personal and professional life. Expose yourself to new business methods, ideas and insights from people with different cultural and professional backgrounds.
Invest in your growth: your stay in Caux is time well spent! You will go home inspired by stories, equipped with new tools and connected to a variety of people. This experience will spark your creativity.
Visibility: this event is all about sharing best practices of values-based business methods. You will have the opportunity to present your business's 'innovation for human progress'.
Enjoy: you will stay in the amazing Caux Palace with a breath-taking view of Lake Geneva and the surrounding Alps. Your time away from your daily routine will make you feel relaxed, serene and creative.
Who is going to be at Ethical Leadership in Business 2020?
The SDGs reflect the interconnectedness and interdependence of our global society's challenges and opportunities.
To paint a complete picture of how new technologies can enhance human progress, the Ethical Leadership in Business Event 2020 will harness the power of people from around the world working in various industries, the public sector, academia, start-ups, entrepreneurship and international organizations.
Young Leaders – Learning for Change
During the Ethical Leadership in Business conference you will have the opportunity to meet young innovators in education and learning from all over the world. With the Young Leaders - Learning for Change programme, IofC Switzerland aims to contribute to the achievement of the fourth UN Sustainability Goal.
Download the 2020 programme here. Please note that this programme is subject to change.
The UN's fourth Sustainable Development Goal is about access to quality education and life-long learning – both essential to bringing positive change into the world.
We are living in times of constant, rapid and profound change, triggered by climate change and digital transformation. To find the right answers to new questions we need to learn more, and maybe differently. Curiosity, creativity and critical thinking are as important as maths, IT, languages skills, etc... We need to be innovative and ingenious to build a just, peaceful and sustainable world for us and our children.
Learning needs well-run education systems, but it comes from inside the human being. It's fun, but sometimes it's painful. In preparation for the upcoming Ethical Leadership in Business event in June 2020, we have invited diverse people from around the world to share stories of their learning journeys. These stories offer inspiring insights and invite us to reflect on our education and life-long learning.
'My Learning Story' hopes to become a global learning experience, connecting people around the world as they share their stories of what we all do every day: learning to build a brighter future.
Unlearning for Change
Biliana, you are a coach and consultant with extensive experience in social innovation and change, did you have to unlearn something?
To take myself too seriously and I am still in the process of learning it. Also, I am learning not to trust too much the thoughts in my head.
In your work you are focusing also on the role of failure. What lessons did you learn from failure?
It is said that it is important to learn from failure by analyzing it, which is right, but we need to turn failure into action, and not only knowledge… otherwise we will get paralyzed by the failure experience. It's like after an accident, you have to go back to the situation, for example, if you fell from a horse, you need to get back on it as soon as possible, in order not to become afraid of it. To do so, it needs a lot of courage, creativity and trust in oneself.
How does failure prevent us from being successful? 
It doesn't. In fact, failure helps us become successful. What comes in the way, though are our fears.
I've learned that there are 5 types of fears, which we need to overcome to be able to change: 
1.    Fear of not being good enough. To overcome this fear, one needs to take action which will build up self-confidence.
2.    Fear that we have to compete with one another. To counterbalance that fear, we need to engage into collaboration with others.
3.    Fear of the unknown. Here the solutions is about being creative, trying things out until they work, that shows the direction to go.
4.   Fear of not achieving one's goal. To manage that fear we need to learn how to embrace failure and to use it to one's advantage.
5.    Fear of being successful. One may wonder, but it's a real fear: how will I change if I am successful? Will my family and friends still love me? This fear can paralyze us. So the answer is: try it, live it! Let reality surprise you!
Who is your best teacher?
Nature. Being in nature relaxes me, opens me up for surprises. 15 years ago I went scuba diving with my husbands. I had questions how to deal with resistance in change context. Suddenly, I saw a flock of fish floating and going with the current, and the current was constantly changing. I discovered, that we need to be with the change, relax and work with the it.
What do we need to learn to manage constant change and uncertainty ?
We need to learn to laugh again about ourselves. We need to learn to laugh about our situations, we are living in a world that provides us everything, so humor helps to get unstuck, to see the fun side.
How can we learn to change?
It's hard to change. So we need to listen to ourselves, if something doesn't work we need to listen and learn to our inner voice. Life is totally contextual, so the context calls us to do something concrete. Learning how to change is really about changing how I think about change and how I do things to be aligned with my inner voice and the context.
What do you want to learn but you haven't dared yet?
I am my hardest critic, so I want to learn to judge less and accept myself more. I need to learn to trust myself.
What did life teach you?
The importance of taking care of myself in order to take care of others. This way I can contribute and support the change I want to see in the world.
Learning for Change
 

Rainer, where does your inner motivation for learning come from?

I am genuinely curious and want to know "why" and "how"… I also just enjoy picking up new things and feel it is part of growth and life in general.

 

What do you want to learn but you haven't dared yet? 

Another language, maybe Portuguese or Norwegian.

 

What are you going to learn next?  

Looking forward to reading the book "the secret life of trees" would also like to learn more about gardening.

 

What would you recommend to those struggling to restart learning? 

To start with something fun.  Our schooling often got in the way of our learning as it was "forced" and often un-interesting…. Try to make a game out of it or ask yourself what you would enjoy to know more about.

 

What did life teach you? 

Patience.

 

What did you learn during your last stay at the Caux Forum?  

That with good preparation and a great support team, you can do things you never thought you would do…. Like moderate a panel on a topic I previously knew very little about.
Caux is such a humbling place, providing you with a safe space to experiment with different topics and flourish in bold thinking, all while staying true to yourself.
Michelle Rickenbach, IT Project Management & Ecosystem Relations at Panter AG
The Caux Forum – ethics in business – provides a very open and calm environment for conversations to take place where we take the time to listen. This means we can tackle tricky topics differently from how they are treated in the press which is always the same. Here we can share ideas with a new approach to ethics and technology.
Father Eric Salobir, President OPTIC Technology
I have loved every second of this conference. Never expected to meet so many interesting and warm people. I go home with many new ideas, thoughts and friendships.
Bram Jonker, Senior Innovation Manager, Deloitte (Netherlands)
I'm leaving the conference enriched and content, and with considerable take-aways for my professional life.
Antonio Hautle, Global Compact Network Switzerland, Senior Programme Leader & Network Representative
The idea of self-reflection and what you can do on a personal level to have a bigger impact in the world is really important.
Tara Scanlan, Customer Success Group, Salesforce
The Ethical Leadership in Business conference equipped me with the mindset, knowledge and connections to contribute to ensuring that our digital transformation benefits humankind.
Tom Marshall, Innovation Community Ambassador, Deloitte (Netherlands)
fees
Shared Standard Twin Room
Accommodation and food*

CHF 95 (1 night)

Forum Fees

CHF 360

Total

CHF 455
Private Standard Single Room
Accommodation and food*

CHF 120 (1 night)

Forum Fees

CHF 360

Total

CHF 480
Shared Premium Twin Room
Accommodation and food*

CHF 145 (1 night)

Forum Fees

CHF 360

Total

CHF 505
Private Premium Single Room
Accommodation and food*

CHF 170 (1 night)

Forum Fees

CHF 360

Total

CHF 530
* Prices per person with full board.
Extra nights before or after the event can be booked at the same price.  
You can also attend one full day of the event. The Daily Forum Fee is CHF 270 and includes full participation, one meal and two coffee/tea breaks. 
We apply a registration fee of CHF 50 to all registrations.
Not included is the mandatory city tax of CHF 5.00 per person per night (free of charge for children up to the age of 15).
Click here for more information on the fees, possible subsidies and the different room categories.