Exciting free online double programme
11-19 July 2020
PLEASE NOTE THAT THIS EVENT IS NOW OVER! 
If you are aged 18-30 and passionate about global change and Muslims' contribution to it, then the Learning to be a Peacemaker programme is for you! The programme offers 50 available places!
The 8-day online programme, 11-19 July 2020 combines two unique elements:
11-15 July – Learning to be a Peacemaker, a five-day course for young European Muslims and their non-Muslim peers on Islamic approaches to peacemaking
16 July – Free day between the two programmes
Discover the detailled programme here.
Read the 2020 report here

back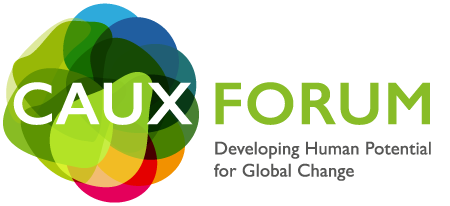 programme
Saturday, 11 July
10:00 - 12:00 (CEST)
Session 1
Introduction & Peacemakers' Jurisprudence
Ethics of Disagreement
15:00 - 17:00 (CEST)
Session 2
Islamic Law and its Objectives
Maqasid of Shari'ah
Sunday, 12 July
10:00 - 12:00 (CEST)
Session 3
War and Peace
Jihad
15:00 - 17:00 (CEST)
Session 4
Overview of Peacemaking
Global context
Monday, 13 July
10:00 - 12:00 (CEST)
Prophet the Peacemaker
Treaty of Hudaibiya
15:00 - 17:00 (CEST)
Session 6
Violence and Extremism
The concept of Islah (reconciliation)
19:00 - 20:30 (CEST)
Gossiping, backbiting and slandering
Tuesday, 14 July
10:00 - 12:00 (CEST)
Session 7
Loyalty and Citizenship
Understanding Citizenship
15:00 - 17:00 (CEST)
Session 8
Inner Peace
The contentment of the heart
Wednesday, 15 July
10:00 - 12:00 (CEST)
Session 9
Characteristics of Peacemakers
Makarim al-Akhlaq
15:00 - 17:00 (CEST)
Session 10
Project Design & Implementation
Design your own project