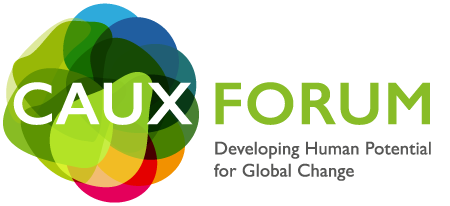 Tools for Changemakers
Europe in Dialogue
12-16 July 2020
In recent years Europe has witnessed a growth in populist movements that seek to take advantage of a perceived mistrust between individuals, communities and countries. Far right movements are more visible, Islamic radicalization is a concern for many, outbursts of anti-Semitism and Islamophobia are more frequent, while some unresolved historical traumas and injustices bring up old conflicts and tensions. Europe seems to be more fragmented and polarized than some decades ago.
For this trend to be reversed, people and organizations at all levels need to be involved in building trust and social cohesion. Dialogue, properly practised and understood, can be an efficient tool for bringing individuals and communities closer to each other, enhancing understanding, mutual respect and acceptance. It can address prejudice or misconceptions and can help heal historical wounds and trauma. For this to happen, we need practitioners who have a deep understanding of dialogue as a powerful tool, and have the confidence and skills to use it efficiently in their grassroots work in their communities.
Tools for Changemakers – Europe in Dialogue is a five-day event which aims to bring together grassroots practitioners (trainers, facilitators, activists, community workers, educators, etc) active in the fields of community-building and trust-building. Together we will examine different dialogue approaches, look at examples from experts in the field, hear personal experiences and share models and practices that enable dialogue. We will consider examples of good practice, analyse the obstacles which can impede progress, offer and receive training on dialogue tools for building trust and equip people to better respond to their local challenges.
Our participants will be inspired and motivated through listening to great speakers, through meeting people who work on the ground on a range of different projects and through gaining confidence and skills in addressing the challenges faced by their communities.
In previous years our forum has gathered people of all generations and backgrounds, from all parts of Europe and beyond, who have shared passionately and openly from their lives. This variety of backgrounds makes our event a unique and rich experience.
The conference offers plenary meetings, small group gatherings for sharing and discussion, dialogue opportunities, training, time for reflection, networking opportunities and artistic moments.
Leading up to and included in the event are three very exciting initiatives aimed at young people:
Young Ambassadors Programme (YAP) – This programme for young people will be an integral part of the conference for the sixth consecutive year. The programme brings together young people from various parts of Europe to share experiences, learn, exchange knowledge and work for change. The programme equips a new generation of changemakers to meet the challenges we face in Europe.
Learning to be a peacemaker (LPM) – A programme for young European Muslims. The programme will be in two parts: a course in Islamic approaches to peace-making, designed and led by imam and broadcaster Ajmal Masroor, followed by full participation in the conference.
Caux Scholars Program: (CSP): For the first time this year the Caux Scholars Program will fully integrate with the confrence. The Caux Scholars Program is a 4-week residential conflict transformation program held annually at Caux, Switzerland. The Programme deepens the work of practitioners in mainstream disciplines of conflict transformation, legislation and policy, development studies, international relations, and transitional justice through experiential learning tools and engagements with scholars from all over the world
fees
Shared Standard Twin Room
Accommodation and food*

CHF 380 (4 nights)

Forum Fees

CHF 720

Total

CHF 1100
Private Standard Single Room
Accommodation and food*

CHF 480 (4 nights)

Forum Fees

CHF 720

Total

CHF 1200
Shared Premium Twin Room
Accommodation and food*

CHF 580 (4 nights)

Forum fees

CHF 720

Total

CHF 1300
Private Standard Single Room
Accommodation and food*

CHF 680 (4 nights)

Forum Fees

CHF 720

Total

CHF 1400
* Prices per person per night with full board.
We apply a registration fee of CHF 50 to all registrations.
You can also attend one full day of the event. The Daily Forum Fee is CHF 270 and includes full participation, one meal and two coffee/tea breaks. 
Not included is the mandatory city tax of CHF 2.00 per person per night (free of charge for children up to the age of 15).
Click here for more information on the fees, possible subsidies and the different room categories.