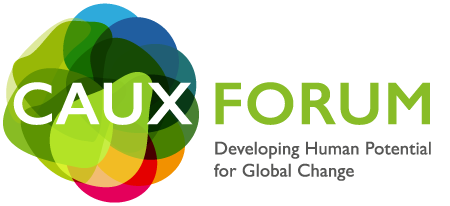 Armenian-Kurdish-Turkish Dialogue
Tools for Changemakers
14-18 July 2019
The Armenian-Kurdish-Turkish Dialogue (AKT Dialogue) will be held again this year at Caux, Switzerland. It will take place during the Forum on 'Tools for Changemakers – Rebuilding Trust in Europe'.
The AKT Dialogue brings together people of Armenian, Kurdish and Turkish background, of different generations, to explore sensitive issues that affect the relationships between their communities. The sessions are designed to ensure a safe space in which each participant can contribute their views freely.
AKT began in 2015, the centennial of the Armenian genocide, when a group of students from Lebanon organized a hike to the Musa Dagh Mountain in Turkey to honor the 'Musa Ler' 1915 resistance. The group included Armenians, Turks and Kurds, and they decided to dialogue. In 2016 the AKT Dialogue was launched at the Caux Forum and has been held annually in collaboration with Initiatives of Change.
At the 2018 conference, AKT participants launched an initiative to promote dialogue in their own communities. The Armenian-Kurdish-Turkish Peace Initiative (AKTPI) is tackling the long historical disputes between and within their communities. It aims to hold dialogues with opponents, to confront and not to avoid, to promote awareness, create a safe space for healing memories, increase tolerance and inclusion, work on conflict resolution and help all towards a peaceful closure.
Currently, The AKTPI is active in Netherlands, Lebanon, Turkey and Armenia. We hope to expand into other countries and reach many more Armenians, Kurds and Turks.
Anyone interested is warmly invited to attend the Caux Forum on 'Tools for Changemakers – rebuilding trust in Europe' and join the sessions dedicated to this dialogue!

The Armenian-Kurdish-Turkish Dialogue was a great opportunity to gather people from different sides of the conflict and to engage them in dialogue. I am truly grateful for this opportunity and would definitely like to take part in this dialogue for years to come. I believe the work we are doing will have an impact on the international community.
Raffi Keleshian, Armenian
The AKT dialogue has played a major role in shaping me as an individual. I was raised with a mindset that all Turks are evil because they had committed a genocide toward the Armenians. I thought I can never forgive or love a Turk because of the trouble their ancestors have caused to my ancestors in the past and how the Turkish government is denying the recognition of the Armenian genocide. In the past 2 years, Caux has given me the chance to understand that I prejudged the Turks without having met one. I understood that all human beings have the same needs regardless of their identity or nationality. I met Turks who want reconciliation with the Armenians and are striving for justice and for the Turkish government to recognize the Armenian genocide. To continue our hard work, we are organizing monthly meetings via WebEx, to continue what we have started at Caux, to discuss future plans and to achieve peace and love between the Armenians and Turks.
L. S., Armenian
Caux 2017 has been a big part of my interpretation of being a global citizen. Especially when meeting Armenians who met Turks for the very first time. I felt the tension right away. Never had I realized that being from Turkish descent can be considered as white supremacy. I had a hard time understanding the Armenians when I was asked for an apology. Why should I apologise for something that was out of control? I just happen to be Turkish, nothing more or less. The more I had interaction with the Armenians, the more obvious it became to apologise for the tragedy that they have been through and still are today. My mission also became obvious, to erase the hatred towards a Turk or any human being and turning it into love. I believe that we are all more than just a nationality. This was a moment where it became very important to me to keep running the dialogue also outside of the Caux Forum.
Burak Han Çevik, Turkish
I participated in the Armenian - Turkish - Kurdish dialogue at Caux for the first time in 2017. It was a life changing experience for me. I had never met and confronted a Turk for the Armenian Genocide. Before starting the dialogue, I rather considered myself a neutral Armenian rather than an extremist, but never ever I thought that confronting and dialoguing with a Turk would stir up years of deep hidden wounds. I can boldly say that the 3 days of the dialogue were a healing space for me. I yelled, cried and showed empathy, and above all forgave and chose that hate is a great burden to live with. That's why part of our 2018 dialogue goal was to have an action plan to take this dialogue outside the Caux palace and be active outside the forum throughout the year. I have come to believe that both sides, Armenians and Turks, need each other to heal and have a healthy closure. Our goal is to provide this space or platform for many young Armenians and Turks, to experience all this for themselves and leave the choice for them to reconcile or not. As an Armenian I am still demanding the recognition of the Armenian Genocide and in the same time I am choosing the non-violent approach of 'dealing with each other'. At the end of my 2017 experience, I had the courage to un-label the word 'enemy' and leave Caux with new friends who happen to be Turks!
Arshalouys Tenbelian, Armenian
The main task for us is now how can we go forward without being stuck in the past. And the drive I saw in the group of people was really encouraging that we can build something new here.
E. K., Turkish