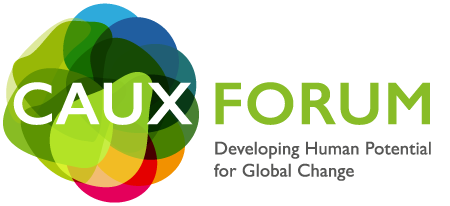 Tools for Changemakers 2019
Rebuilding Trust in Europe
14-18 July 2019
Please note that this event is now over. You would like to know more about Tools for Changemakers 2019?
__________________________________________________________________________________________________
A continuation of Addressing Europe's Unfinished Business
The concept of identity, particularly national identity, is a double-edged sword. It provides a common sense of belonging, but also a justification for exclusion, mistrust and xenophobia. 
Building on the five-year vision of Addressing Europe's Unfinished Business, Tools For Changemakers strengthens its training component while embarking on  a three- year journey of exploration of the link between personal and collective identities in Europe, the rise of populism and nationalism in different European regions, the need to belong for old and new community members, unaddressed collective traumas, and the urgency to work with these issues in order to build more trust and cohesion in Europe.
Come and learn from initiatives with extensive experience in offering training in practical tools for building trust.
Find out more about our integrated Programmes 2019
Who should attend?
Grassroots practitioners active in the field of community and trust building in Europe
Young changemakers engaged in Europe's future
Teams and individuals engaged in IofC work in Europe
Themes
Identity dynamics in Europe
Tools for building trust and social cohesion
Training Tracks
During Tools for Changemakers – Rebuilding Trust in Europe, you can chose to be part of one of 5 Training Tracks that focus on equipping you with tools for your work, in your organization, or in your community.
Our Training Tracks are run by experts in trustbuilding, peacebuilding and dialogue facilitation. You will commit to one training track over three afternoons. At the completion of the training you will receive a certificate of completion.
In the following overview, you can find information about the different Tracks that are diverse in character and methodology. All of them are interactive and your experience, skills and voice will be integrated. "Tools for Being the Change" will focus on 'inner work' designed to support your self-development and personal resilience in order to be efficient and impactful. "Tools for Enabling Change" are tracks designed to develop your practical skills and equip you with useful tools that can be added to your toolkit as a field practitioner.