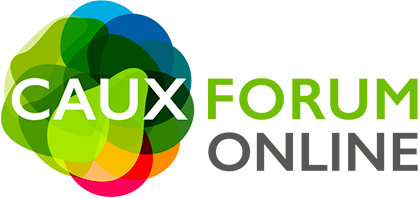 Young Ambassadors Programme (YAP) 2020
Building the Next Generation of Trustbuilders in Europe
Dates coming up soon
Due to the Covid-19 pandemic, the Young Ambassadors Programme 2020 which would have taken place in Caux this summer has been postponed. We are currently running online gatherings and in-depth trainings developed specifically for the YAP alumni network.
For more information contact us.
The Young Ambassadors Programme (YAP), under the aegis of Tools for Changemakers, brings together European youth who aspire to take an active role in transforming society. The training explores the dynamic relationship between personal and global change, sharing stories and exchanging experiences, creating space for reflection and taking focused action.
The programme began in 2015 as an additional component of the Addressing Europe's Unfinished Business conference (now Tools for Changemakers). Over the last five years it has brought together over 200 participants, inspiring them with deeper conviction about Europe, equipping them with the tools to build sustainable change, and connecting them to a supportive network of similarly engaged young people, as well as to the wider Initiatives of Change network.
YAP bases its methods on over 70 years of trustbuilding work by Initiatives of Change around the world. 
To train and equip a new generation of young Europeans with practical skills, peacebuilding tools, integrity, and sensitivity to the diverse perspective of others

To develop a network of young Europeans willing to be actors for positive change in their communities and countries
To create opportunities for further cooperation and collaboration and follow-up activities between participants and alumni
To contribute to and promote a richer mutual understanding of beliefs, values, identity, history and cultures through a collective learning experience
To empower the participants to take an active role in their communities and equip them with tools for social transformation and inspire change from within.
A training programme that supports your efforts to transform your community and equips you with tools for social change, dialogue and peacebuilding 
An opportunity to grow in your understanding of leadership and commitment on the basis of (self-)reflection on analytical and emotional levels
The opportunity to become part of a European community of young changemakers and friends who are working towards change, starting with themselves, and supporting each other in this process 
Upon graduation, the Young Ambassadors join the community of YAP alumni, with the opportunity to take part in further programmes specifically designed for their needs.
Young people aged 18-30 who:
Demonstrate a strong interest or active participation in civil society initiatives, NGOs, political organizations and structures 
Are willing to make space for new ideas, dialogue and reflection on topics that impact communities
Show interest and curiosity about other cultures and come with an open mind
Have a high standard of spoken English 
Are ready to share about the challenges of social cohesion, identity and trust in their communities (however big or small) and are ready to take initiative after the training programme
Have a desire to bring positive change
Are ready to participate actively throughout the entire duration of the programme
For more information contact us.