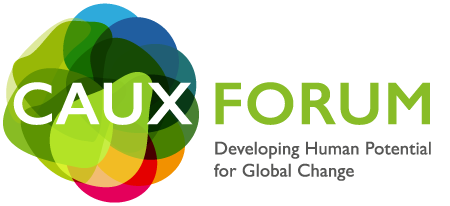 "We must save the children!" - A One-man show
The saga of a Jewish family between Budapest and Geneva
16 July 2019
13.30 - 15.00
A one-man show by Marc Isserles, performed by LEBEDIK
One family's remarkable journey from Budapest through the Shoah via Bergen-Belsen to Switzerland and Caux. One man's search and research into his family's roots.
Marc Isserles is a lawyer in Geneva. Two of his grandparents were on the Kastner train that brought some 1,600 Jews from Budapest to Caux in 1944. With a few props and two musicians, and his own voice, singing Klezmer songs (the Jewish music of Eastern Europe), he takes us on a journey into the past, but a journey of hope and humanity, with a contemporary challenge to us all. The one-man show is in French, but there will be simultaneous translation into English.
The show is performed by LEBEDIK.
LEBEDIK is a Yiddish word that means "alive, dynamic, happy". It is the spirit of the LEBEDIK group that seeks to convey the emotion and history of the Jews of Eastern Europe through klezmer music and traditional songs, all accompanied by stories and testimonies.
LEBEDIK - The Musicians
Marc Isserles - Vocals / Narrator
Marc Isserles grew up in a traditional Jewish environment. He has always been fascinated by the history and stories of the Jewish people and is passionate about klezmer music. A lawyer by profession and continuing his training in classical singing, he initiated the LEBEDIK group with the aim of sharing his passion for Yiddish culture.
Michel Borzykowski  - Saxophone
Michel was born in Geneva from Polish Jewish parents who have been Holocaust survivors. Being a doctor for a long time, he has devoted since 1996 to klezmer and other Jewish music with the groups Hotegezugt, Palavrikas de Amor and Tohu veBohu.
Sylvie Bossi - Accordion
After training from classical to musette, she teaches, directs and plays - among others - with Baïana Split, NaMaSy, Lèche-Béton, les Ânes rient de Marie, Loch Leman Ceilidh, Baroccordéon, Sébastien Gabriel, Jean-Marie Curti ,etc. Her great passion: world music, Celtic, Swiss Eastern countries folklore, tango, rock, baroque, jazz and klezmer music.