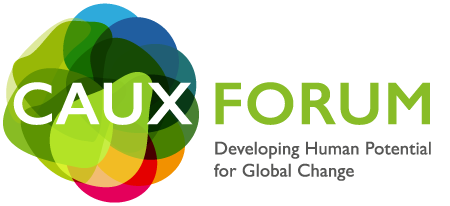 Addressing Europe's Unfinished Business 2017
17-21 July 2017
Tackling polarization, building trust
___________________________________________________________________________
In Europe more and more people are isolating themselves, retreating into groups based on their ethnicity, religious beliefs, or class. Put simply, they've stopped talking to the 'other'. You could say polarization is a feature of our age. And it's a feature that's deeply affecting the way Europeans work together for the common good.
This event will gather people from all parts of Europe - and beyond - who want to create concrete, hope-building European initiatives, drawing on moral and spiritual values common to the main philosophical and faith traditions and eventually offer an alternative to polarization.
The main objective is to give hope and inspiration and show concrete examples of initiatives that build trust and address the current trend of polarization in Europe. To put people in touch with like-minded initiatives; to give opportunities for new partnerships, for creating networks and exchanging tools.
For the third consecutive year, The Young Ambassadors Programme will be an integral part of the event. It is a programme for young people aged 18-25 who are concerned about the future of their continent and want to bring change. We have created a safe space where they can listen to each other, show each other examples of initiatives that build trust, and address the damaging trend of polarization across Europe.
Come and meet people from all over Europe, of various ethnic and religious backgrounds, from different generations and discover effective ways we can tackle the issues polarizing our European society today. Share your story, get involved, build trust and find inspiration.  
Training Tasters
Initiatives of Change teams and partner organizations in different parts of Europe have developed workshops and training courses that have been effective in responding to polarization and building trust.
The 'Training Tasters' offered during this event will give participants an opportunity to experience some elements of these courses.
If interested, the facilitators will let participants know how the full training can be taken, or how to invite the programme to their communities. The aim is to expand the use of these tools much more widely, to learn from each other and to promote cross-border collaboration.
 
1. My Piece of the Peace – Creators of Peace
We will provide a space for women to explore what peace is, what qualities we might need to take leadership for peace, and how a fresh perspective on the issues we care about can help us empower ourselves and others. There will be time to reflect, discuss concerns close to our hearts and hear stories of women who followed the courage of their convictions to initiate change in their communities. You will also have a chance to connect with Creators of Peace women and find out how to get involved with our worldwide network.
Facilitators: Valerie Tikkanen, Mer Ayang 
2.  Sharing Vision, an Honest Dialogue between Cultures - Italy
This Training Taster is based on the practical experience of the work of Pace Adesso/Peace Now in Italy and will give participants tools in the multi-cultural dialogue and migrants social inclusion field. It will touch on topics such as: Overcoming cultural Barriers through Dialogue, Honest Dialogue between Different Cultures, and Popular Wisdom and New European Citizens.
Facilitator: Cristina Bignardi 
3. Hope in the Cities – Sweden
Welcome to a journey of creating hope in Sweden! It is a country which has enjoyed peace for more than 200 years, but which is witnessing growing violence and despair nowadays.  Sweden has received in recent years the highest numbers of refugees per capita, a situation that adds to the complexity of the country's challenges. In this Training Taster we will be sharing our learnings of building trust across ethnic, generational and governance divides through programmes for community leaders, civil servants and the private sector.
Facilitators: Rishabh Khanna and Hassan Mohamud
4. Story-telling on Experiences of Polarization and Trust - Switzerland 
"'Homo sapiens' might be 'Homo narrans', the storytelling person. What differentiates us from animals is the fact that we can listen to other people's dreams, fears, joys, sorrows, desires and defeats – and they in turn can listen to ours," writes Henning Mankell. Participants in this workshop will learn practical tools for crafting stories and explore how to use storytelling to address polarization and build trust in their own context.
This workshop (which is technically more a facilitation than a training) has been adapted to the "trust building" theme for the Caux Forum and it is based the "Learning from failure and storytelling" workshop, which we provided to members of AIESEC Switzerland in March 2018. The CAUX-Initiatives of Change Foundation has been delivering workshops in leadership and in intercultural teamwork for members of AIESEC Switzerland since 2012.
Facilitator: Brigitt Altwegg
5. Transforming our Conflicts – UK
This workshop will draw on participants' own experiences of conflict at a personal, familial as well as community level, in order to identify and develop the skills and resources effective in conflict transformation.
Facilitators: Jo Berry and Neil Oliver
6. Listening Roadshow - UK
The Listening Roadshow was conceived in Britain in the aftermath of the Brexit referendum. People were starting to judge each other by which way they had voted, and conversation with those who voted differently were rare and sometimes difficult. And yet, British people urgently needed to come together around a common vision for their future. They still do.
The aim of the Listening Roadshow is to create honest, but safe spaces that allow communities to connect, listen to one another and discuss a future together. Whilst developing community cohesion, the project also encourages bottom up leadership encouraging local and national leaders to engage with the needs and wants of the communities. Over two hundred people have taken part in Listening Roadshows in 11 British cities in the last year.
For each session, a safe space is created allowing honest conversations to happen where individuals can feel listened to and valued whilst also practicing listening to themselves and others. In turn trust is built amongst individuals and the communities.
Facilitators: Chris Evans & Ashley Muller
7. Mindfulness through Playfulness - a Physical Theatre course - Ukraine
Research the common-human underneath any cultural difference - with MASK WORK
Learn to listen to yourself and understand others - with MINDFULNESS
Look at how we can remain playful even through difficult times - with PLAY of Physical Theatre (a body perspective on heady things)
These are some of the London Physical Theatre School's approaches to Building trust and Tackling polarization
Facilitators: Lana Biba and Txema Perez (London Physical Theatre School)
8. Non-Violent Communication (NVC) approach to Dialogue - Ukraine
The workshop is based on Ukrainian experiences of the use of Non-Violent Communication (NVC) in dialogues between individuals and groups. When the crisis erupted in Ukraine, NVC has helped Ukrainian dialogue facilitators to continue their work in the country despite the extremely high emotions of participants and personal pain. Moreover, we found it to be a life-transforming philosophy and approach to conflict and that is what made us eager to 'spread the word'. We believe that it is through empathetic listening, understanding the feelings and needs of another person and honest self-expression that we can reach out and build bridges.
Facilitator: Olena Kashkarova