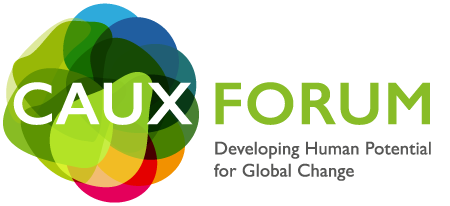 Towards an Inclusive Peace 2017
23-26 July 2017
Tackling different forms of violent extremism

___________________________________________________________________________
Isolation, fear and misunderstanding create a fertile ground for extremist views and discourses to take root, often leading to different levels of violence. Experience has shown that by reaching out, these dangerous extremist narratives can be challenged and eventually shifted towards peaceful coexistence.
This event will enable influential NGO leaders, governance representatives, business people, academics, victims and ex-perpetrators to explore the different issues involved in bringing together top-down and bottom-up approaches and discuss practical tools and strategies that will help counter these extremist narratives.
Participants will be encouraged to think of community-based indicators that can measure progress and help them make better decisions about how to deal with the problem in the future. So come and learn how to challenge extremes in a holistic manner, and build better ways to create an inclusive, peaceful community.
This event will discuss violent extremism from six different perspectives:
Race and Ethnicity (hatred against the Other based on skin color or origin)
Gender (sexism, homophobia)
Politics (right and left wing extremist parties)
Religion (hatred against the Other based on religion)
Economy (inequality, classism)
Ecology (natural resources and climate change)
We have a group of experienced facilitators from diverse backgrounds who will lead the discussion about the root causes of violent extremism along these perspectives in six corresponding community groups.
Find out more about Toward an Inclusive Peace's approach to violent extremism.
Who is this event for?
Towards an Inclusive Peace is for people from around the world who are interested in the topic of violent extremism from a peacebuilding and conflict transformation perspective.  This event brings together peacebuilders, grassroots organizations and local leaders while also having present representatives from international organizations, academics and international NGOs.
Why is Towards an Inclusive Peace relevant for your work?
Participants will have the opportunity to share their experiences in a safe space and challenge the extremist narratives they deal with in their everyday life and work. Two tools are presented to participants by leading NGOs in the peacebuilding field: narrative analysis and community-based indicators. Changing violent and extremist discourses will be addressed through narrative analysis. This is a tool that strengthens participants' capacity for dialogue and peaceful coexistence by actively listening and communicating with the other. Moreover, community-based indicators help local peacebuilders and changemakers to have early warning mechanisms before violent extremism arises or identify changes in violent extremist expressions already present in their communities. These locally owned indicators serve tracking the development of an initiative and show concrete results to the own community and even potential donors.
Who is going to lead the discussion?
Knowing that the subject of violent extremism is a complex one, due to its multiple layers, Towards an Inclusive Peace will bring in a few influential key note speakers who will set the tone for the conversation. Moreover, input speakers on the two tools will join us. Finally, experienced facilitators will lead discussion within the six different community groups and create a safe space, while allowing for challenging but enriching discussions.
Speakers
Elhadj As Sy (Senegal) - Secretary General of the International Federation of Red Cross and Red Crescent Societies (IFRC). He began this leadership role on 1 August 2014 and is based at the IFRC secretariat in Geneva, Switzerland. 
Pekka Metso (Finland) - Ambassador-at-Large for Intercultural and Interreligious Dialogue Processes in the Finnish Ministry for Foreign Affairs (MFA) in Helsinki, focusing on both multilateral and bilateral fora. 
Jonathan Russell (UK) - Executive Director for Quilliam Global and oversees all operations outside of the United Kingdom and North America, including its research, programmes and consultancy. He coordinates FATE (Families Against Terrorism and Extremism), which aims to empower civil society and families across the world to counter violent extremism; and Extremely Together, the joint Kofi Annan Foundation-One Young World project to promote young leaders to counter-extremism. 
Fatima Zaman (UK) - Countering Violent Extremism Advocate at the Extremely Together Programme of the Kofi Annan Foundation. She has led on policy work relating to Countering Violent Extremism, Terrorism and Faith-related matters. 
Mathilde Chevée (Switzerland) - Started her career in global advertising agencies and then joined leading Information and communication technologies companies as Global Marketing Director. In December 2013, combining her expertise in Marketing, technology, and psychology, she founded the Association Kairos in Switzerland to promote solidarity among peers leveraging new technologies. Mathilde has been from 2013 to 2016 co-president of the Swiss Association of professionals against violence and is currently city deputy in charge of youth in Saint Julien en Genevois, France.
Andreas Hirblinger (Germany) - Holds a PhD from the University of Cambridge, Department of Politics and International Studies, and an MA from the Department of War Studies at King's College London. He also holds a BA in African Studies. Andreas has a strong interest in the role of local actors and institutions play in peace- and transition processes. 
Amal El Deek (Lebanon) - She has worked in international development for the past ten years with several organizations including UNDP, UNICEF and USAID. When she is not working, she is passionate about the environment and environmental issues. She has a Master's in Statistics – Applied Mathematics from The Lebanese University and an MBA in Strategic Management from Notre Dame University in Lebanon.
d'Arcy Lunn (Australia) - Active, and mostly effective global citizen, d'Arcy is drawn towards anything that builds community through active citizenship and community participation. 
Mam-Yassin Sarr (The Gambia) - Co-founder and director of Starfish International, a nonprofit organization that seeks to advance humanity through girls' education and service-learning opportunities in The Gambia, West Africa. 
Véronique Sikora (Switzerland) - Associate professor at the School of Engineering and Management in Yverdon-les-Bains, a public university in Western Switzerland.
Camilo Villa (Colombia) - Many years as a lecturer provided wisdom about learning and research processes. Working with Colombian public agencies I learned about the value of public policies and institutional development. As entrepreneur I strength my competencies to develop strategic actions. And, working with multilateral organizations my view on many processes has broaden.
Punam Yadav (Nepal) - Teaching Fellow in the Gender Institute and Research Fellow in the Centre for Women, Peace and Security at the London School of Economics and Political Science. 
Maria Lucia Uribe (Colombia) - Director of Arigatou International Geneva and the Secretary General of the Interfaith Council on Ethics Education for Children. 
all related events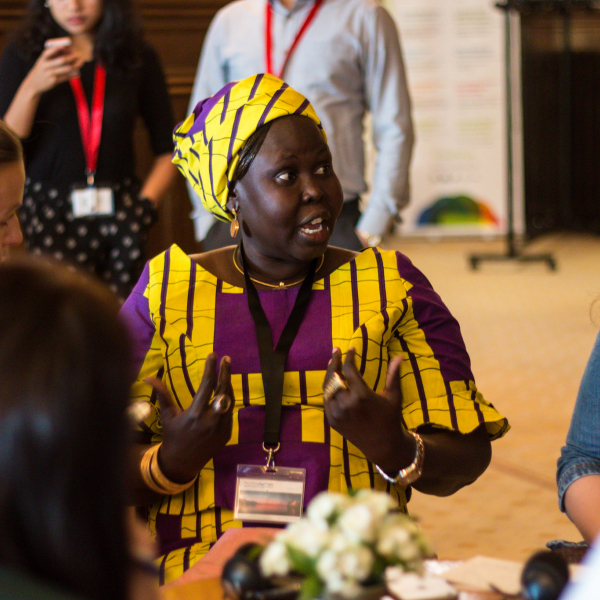 11-15 July 2018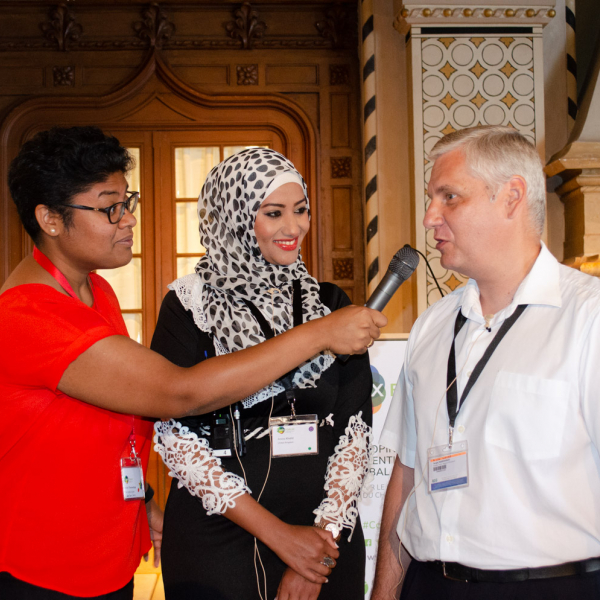 08-12 July 2019