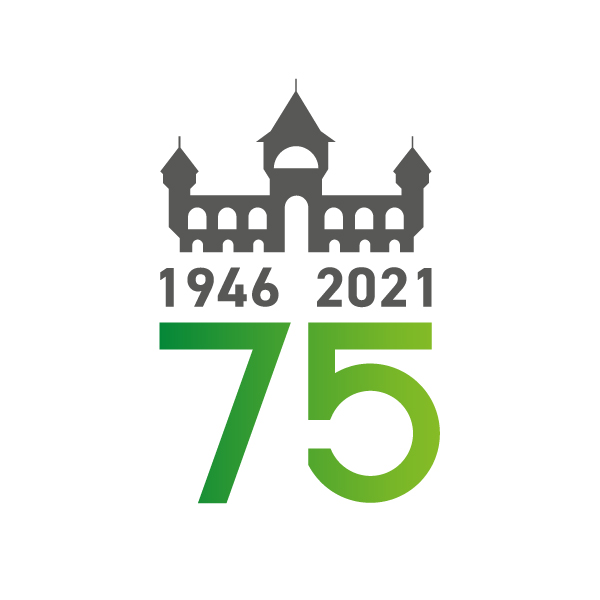 1946 - Trudi Trüssel: 'You can't build with only one class'
By Andrew Stallybrass
02/02/2021
At the end of the Second World War, a handful of Swiss believed Initiatives of Change (then known as Moral Re-Armament) had a role in bringing healing and reconciliation to a Europe torn apart by war. They started to look for a place where they could hold conferences to bring together nations which had been divided.
In 1946, Trudi Trüssel from Switzerland was 28 years old and working in Berne in the home of Philippe and Hélène Mottu who were closely connected to Initiatives of Change. She wrote later:
"Searching for a possible conference centre, they'd found the former Caux-Palace Hotel above Montreux. It was abandoned. One day, some of the leaders came to meet at our home to take the final decision to buy the hotel. I'd made the midday meal for the guests and I was doing the wash-up in the kitchen. One of the gentleman guests came into the kitchen and said that they wanted me to join them as they were taking this decision to buy. I told him that they shouldn't expect anything from me, that now it was time for the rich to do something worthwhile at last. I didn't want to have anything to do with it. Deep down inside, I blamed the rich, I held them responsible for so many people's unhappiness. I couldn't accept that some could have everything they wanted without having to lift a little finger, while others had to work themselves to the bone. This injustice filled me with bitterness.
The guest went out; he was pretty shaken getting this earful from me. I was always pretty quiet and reserved; no-one knew what I was really thinking.... Then he came back into the kitchen, and said, 'You're right. We rich people must do something, but we can't do it without you. You can't build a new world with only one class.' My heart was touched, when he said, 'We need you.'
My heart was touched, when he said, 'We need you.'
I went with him into the drawing room; the three couples there were ready to give their fortunes to buy the Caux Palace. From Lausanne where we sometimes stayed, I'd seen the setting sun reflecting in the windows of the old hotel. I'd even been up there on a free day and looked at the place from outside. It was rundown and dirty. I couldn't understand what they had in mind. They had all they needed for an easy comfortable life.
They had a time of quiet, as they used to say, to listen for God's guiding. God and I didn't get on together. I'd never said he didn't exist, but I'd been so hurt by life that deep down in my heart, I believed that he could only love the rich and the good. So they were all quiet, and I was too, with them. Then the thought came into my mind that I should give 200 francs – two months' salary. The money that I was saving to pay for the training to become a nurse. I knew that this thought didn't come from me. I went back to the kitchen, to tidy things up. But I felt that this was a great opportunity and that perhaps God was for me too.
I fought with myself for three days. I knew that if I said yes, everything would be different for me, and I couldn't just do what I pleased. I gave the money, and it went for paying the printer's bill for the invitation cards to the opening of the first conference…. I took on responsibility for the Caux kitchen – a job I loved. Everything had to be set up from scratch. We cooked on coal. We had to learn patience and working with a wide variety of people."
Trudi was among the 100 Swiss individuals and families who decided to buy the Caux Palace in 1946. She never became a nurse, but dedicated her life to IofC work and lived in Caux for many years. She worked in the Caux kitchen and later on in the internal Caux Palace post office and on the switchboard, connecting people inside and outside Caux.
Adapted and translated from 'Envers et contre tout'
______________________________________________________________________________________________
Discover the first annual report of the Caux foundation for 1946.
Watch this silent movie from our film archives on the opening of the Caux Palace as a conference centre in 1946
_____________________________________________________________________________________________
The journalist Irene de Pous from the Netherlands came first to Caux as a child where she met Trudi. She writes:
"Every year when we came to Caux, Trudi Trüssel took me aside and surprised me with the most beautifully knitted doll's clothes. She made them especially in the size of my doll, Sjolaika. They were each very different in style and colour. As a child, I was delighted and always looked forward to showing them to my friends. Now, 35 years old, I went through the whole collection of 32 pieces again to pass them on to my little nieces. Looking with adult eyes, I appreciate the time, effort and selflessness that Trudi put into making them. They are truly small pieces of art. Reading her life story for the first time, I am impressed that after all she has been through, and such a difficult childhood, she could be such a giving person, especially for children. I bought a specially nice box for all the dresses, and added the story about its maker. In this way I hope to honor the 'Trudi-collection'. I am sure my nieces will enjoy it. "
_______________________________________________________________________________________
Photos of Trudi: Initiatives of Change
Photos dolls: Irene de Pous
Video: IofC Film Archives