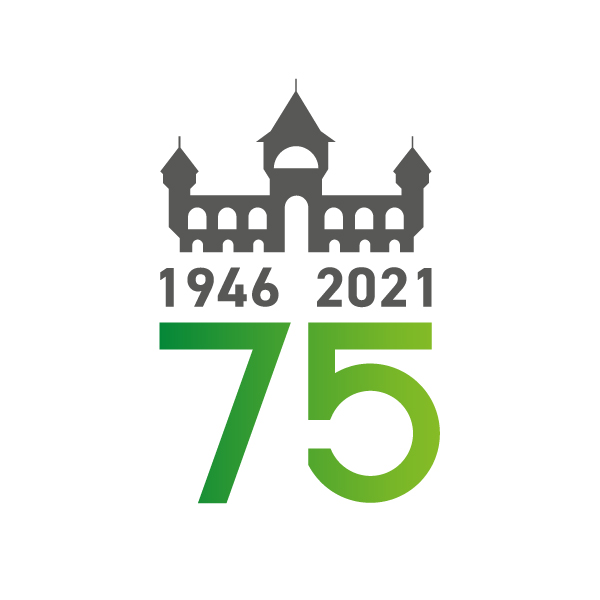 2019: Marc Isserles – 'We must save the children'
21/12/2021
During World War II, the Caux Palace (later the Initiatives of Change conference centre in Switerland), provided a refuge for Jews fleeing the Shoah. Over the years, some of them – or their descendants – have returned to Caux, often to be welcomed by Andrew Stallybrass. He writes:
At the Caux Forum in 2019, Marc Isserles, a lawyer from Geneva, presented a moving one-man show which described a poignant chapter of the Caux Palace's history.
In the summer of 1944, four trains a day, seven days a week, left Budapest, each carrying around 3,000 Jews to Auschwitz, crammed in cattle trucks. The Nazis' aim was to exterminate the entire Jewish population of Hungary, together with thousands from other European countries who had found a fragile refuge there.
In late June 1944, however, one train left for safety. It carried 1,600 passengers, a Noah's Ark, with representatives of all the different strands of Jewish life, Rabbis, Orthodox and Liberal, Zionists, Marxists.
A courageous young lawyer from Transylvania, Rudolf Reszö Israël Kastner, negotiated directly with Eichmann, and put his wife and father-in-law on the train to convince others that it was heading for life, not death.
The train was meant to go to Palestine or a neutral country. But it went first to Bergen-Belsen – Eichmann wanted to extract yet more money from its sponsors. Finally, in December 1944, its passengers arrived in Caux. The Orthodox Jews were housed in the Grand Hotel, with a kosher kitchen, and the others in the Caux Palace. The Swiss Army looked after them.
Kastner was reunited with his family in Caux, but his story has a tragic end. In 1947, he emigrated to Israel. There he was accused of being a corrupt traitor to the Jewish cause, and, in 1957, he was assassinated by an extremist.
Marc Isserles' maternal grandparents arrived in Caux in 1944, as part of the Kastner train group. In his one-man show, We must save the children, he sang, danced and told stories, accompanied by two Klezmer musicians, Michel Borzykoswki and Sylvie Bossi. The show, which lasted little over an hour, was a moving celebration of 'humanitude', a subtle blend of his personal story, the quasi-miraculous story of his family, and some broader reflections on identity and our shared humanity.
As the last of the survivors and direct witnesses die, Marc Isserles has found a powerful way to pass the stories of the Shoah on to future generations. He has given performances in Geneva schools and plans are under way for more in Caux and for local schools.
Over the years, quite a number of those on the train, or their children and  grandchildren, have found their way to back to Caux. One who came back several times wrote in the guest book, 'Caux was the first time in my life that I could be a child.'
I have twice shown elderly men where they were born: their mothers were pregnant when they arrived in Caux and gave birth in the Villa Maria, across the road from the Caux Palace.
In 1997, a tree was planted on the terrace of the Caux-Palace during an 'hour of remembrance' and in 1999 a plaque was installed underneath it. The text on the plaque reads: 'In remembrance of the Jewish refugees who stayed here, and of those who were not admitted to Switzerland during World War II. We shall not forget.' One of the youngest of those turned away was a girl of five who was gassed in Auschwitz.
The Mayor of Montreux, Pierre Salvi, spoke at the event in 1999. In early 1945, Montreux gave shelter to 4,000 wounded, deported and refugees, including those in Caux. He spoke of the Caux conferences' work to heal the wound of past – 'allowing us to envisage a more peaceful future of tolerance, forgiveness, of amity between peoples'.
When you see this, it's not just a list. Behind the names, there are faces, families, hopes and despair. Human beings.

- Marc Isserles -
_______________________________________________________________________________________________________________________________
Shoshana Faire: Embracing the 'too painful'
I first travelled to Caux from Australia in 2010, expecting to discover and understand the peacebuilding work of Initiatives of Change. What I didn't expect was to discover part of my own family history.
I found that my grandparents had been housed at Caux during the war as refugees from the horror of the Holocaust.
I had known that they escaped by paying to get on a train out of Budapest, which instead of taking them to Spain, so they could go to Palestine, had taken them to Bergen-Belsen concentration camp for five months and then finally to freedom in Switzerland. I hadn't known that they had ended up in Caux.
Seeing their names on the list of the refugees housed at Caux enabled me to explore the Kastner train history and to appreciate their experience more deeply. It means a lot to me that this has been memorialized with a plaque and a tree in the garden at Caux.
Marc's lively and moving performance has enabled me to embrace this part of my identity rather than keeping it hidden in an internal box marked 'too painful'. And to own and recognize my own inherited trauma and grief.
I continue to be an active peacebuilder with a greatly expanded toolkit and experience.
Shoshana Faire is passionate about peace and what it takes to create peace and has delivered over 1,250 workshops on a range of skills that contribute to better relationships, teams and meetings. She has been actively involved in Initiatives of Change (IofC) since 2010 and is currently an International Coordinator for Creators of Peace.
_______________________________________________________________________________________________________________________________
Watch the replay of Marc Isserles' one-man-show (2019
________________________________________________________________________________________________________________________________
This story is part of our series 75 Years of Stories about individuals who found new direction and inspiration through Caux, one for each year from 1946 to 2021. If you know a story appropriate for this series, please do pass on your ideas by email to John Bond or Yara Zhgeib. If you would like to know more about the early years of Initiatives of Change and the conference centre in Caux please click here and visit the platform For A New World.
Photos of family members: Shoshana Faire
Photo train: Yad Vashem
All other photos and video: Initiatives of Change