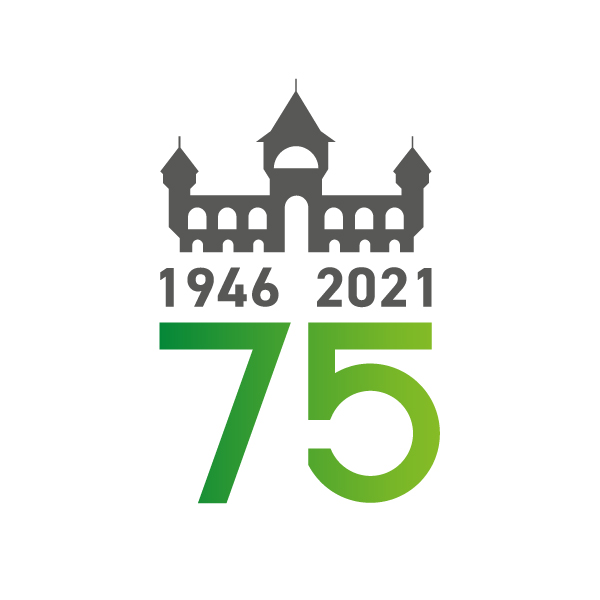 2011: Lucette Schneider – Choices which make the magic of Caux
25/11/2021
For many years, Lucette Schneider from Switzerland organized the team which gathered in the early mornings to wash, peel and chop vegetables for the kitchens of the Caux conference centre. Eliane Stallybrass, who was operations manager in Caux from 2008-2012, knew her well: 
Ann Hartnell, a Canadian who spent many summers heading up cooking teams in Caux, described Lucette Schneider as almost invisible, so efficient and discreet was she in the vegetable kitchen.
Lucette wasn't tall and walked in a way that showed that she had back troubles. But what you remembered most was her warm smile.
She almost invisible, so efficient and discreet was she. But what you remembered most was her warm smile.
Service must have been her second name. She and her husband owned a grocery store and a cheese shop. (She used to cringe at the way people at the buffet at Caux cut themselves slices of cheese without any rind, leaving the tough bits for the last comers, and she showed me that you should cut your slice with a bit of crust, so that everyone would have the same amount of cheese and rind!)
When I was working on room allocation, our team decided to offer Lucette a front room with a view of the lake, as she would be working in the vegetable room all day and would need some sun. She was totally opposed to this idea: 'You must leave these rooms for the newcomers. I know what the view is like. I can enjoy it the rest of the year.'
When Lucette retired, she decided to take on the vegetable preparation, in memory of her husband. He had worked in the Economat over many summers. Lucette would arrive in the vegetable room in the early morning, find the list of vegetables needed that day and weigh them out for her team to get to work on.
Her team was a motley crew – all conference participants, but mainly the ones who had managed to wake up early! They were mostly older ladies with great experience or men who had never held a potato peeler. Lucette recalled showing a distinguished-looking African how to peel onions. It turned out he was a surgeon and had worked in Bosnia during the war.
Another who volunteered was the Russian philosopher Grigory Pomerants. Lucette had to teach him everything about peeling and cutting vegetables. In return, she  went to listen to his talk, of which she understood very little, despite translation. She felt that was a fair exchange.
Lucette had a talent for making friends, although she never managed to learn English. One day, she admitted to my husband, Andrew, that she was having problems with one young man who was attending the conference, Jorge. She did not like his way of dressing and was particularly bothered by his Mohican haircut. He was not Iroquois and she therefore felt it was not proper. When she first came to Caux, the men all wore ties.
But she was unhappy about her reactions and decided to look for the positive in Jorge. She noticed that he had a beautiful smile. She asked Andrew to make a date for them to meet, as they did not speak a common language. Lucette arrived with a chocolate bar and Jorge told her why he had come to Caux. At the end of the meal they hugged, Jorge with tears in his eyes.
I met Lucette when I was a child. She knew my parents and took my sister and me to Caux in her van in the 1950s – probably my first visit. Years later we bumped into each other in the cafeteria and embarked on a proper friendship.
We remained friends until she died in 2018, aged 99. She and Robert generously allowed us – and many others – to have holidays in their little chalet in the Jura, where everybody slept in the same room and washed at the kitchen sink, using water heated on the wood stove.
One day, Robert said to me, 'For me there are no sacrifices in life. Only choices.' Their choices were part of the magic that has made Caux possible.
For me there are no sacrifices in life. Only choices.
_________________________________________________________________________________________________________________________________
This story is part of our series 75 Years of Stories about individuals who found new direction and inspiration through Caux, one for each year from 1946 to 2021. If you know a story appropriate for this series, please do pass on your ideas by email to John Bond or Yara Zhgeib. If you would like to know more about the early years of Initiatives of Change and the conference centre in Caux please click here and visit the platform For A New World.
Photos: Initiatives of Change
Photo top (from the archives): German ladies cleaning vegetables in the Caux kitchens