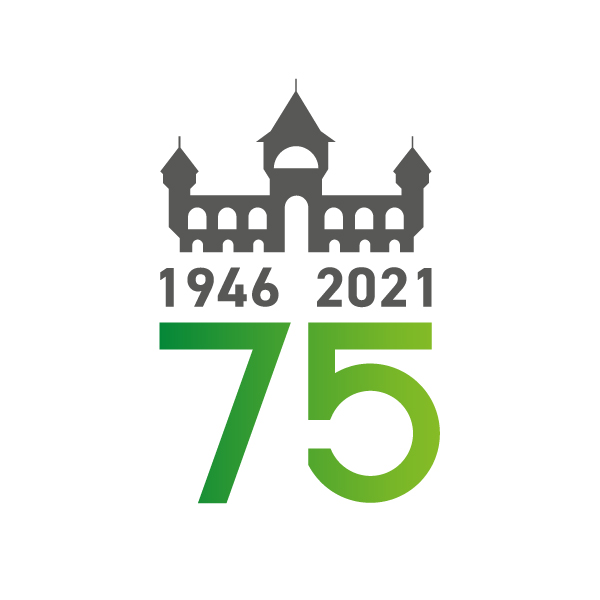 2009: Rajmohan Gandhi – Bridges between India and Pakistan
By John Bond
22/11/2021
The pulsing beat of Pakistani rock star Salman Ahmad resounded around the Caux theatre. Ahmad, who is also a doctor and a UN Goodwill Ambassador, was among 25 distinguished Indians and Pakistanis who came to Caux in 2009 with the aim of building bridges between their countries.
As a minister in one of Pakistan's provincial governments said, 'The cherished goal of peace, security and development will remain elusive until we learn to trust each other. We have gathered here to forge a coalition of conscience.'
'Coalition of conscience' is an unexpected phrase from a politician, but it expressed the aim of the man who initiated the gathering – Rajmohan Gandhi, a grandson of Mahatma Gandhi.
In the spirit of his grandfather, Rajmohan has devoted himself to bridging the divides across South Asia. As a professor of history, he knows the tragic cost of conflict between Indians and Pakistanis, between Hindus and Muslims. He knows too that hatred can be healed, and his appeal to all is to search their consciences and discover their role in healing. 'The choice is not between "our" God and "their" God, for God is one,' he wrote. 'The choice is between a wind carrying poison, and the whisper of the one God, intimating his sane counsel to us.'
Caux proved an appropriate venue for the Indian-Pakistani discussion. 'Caux is, to my mind, unique,' wrote an Indian journalist. 'Four days into our stay I finally understood what made it so. It was the absence of envy. We have built an entire world around the glorification of the competitive spirit. For a few days we all left it behind and talked purely as human beings. We all came away a little changed and feeling a lot closer to each other. I hope we will be able to translate it into action.'
We all came away a little changed and feeling a lot closer to each other. I hope we will be able to translate it into action.
Rajmohan first came to Caux in 1956 with members of his family when they were visiting Europe. His father, Devadas Gandhi, managing editor of the Hindustan Times, said at Caux, 'If Moral Re-Armament [as Initiatives of Change/IofC was then called] fails, the world fails'. Rajmohan followed him into journalism, first as a trainee on The Scotsman in Edinburgh. There he stayed with a family associated with Moral Re-Armament, was attracted by their approach to life, and decided to engage in the same work.
Before long he was leading a March on Wheels from the southern tip of India to Delhi, calling for a 'clean, strong and united India' in large rallies along their route. Many young people responded, and he and his colleagues held training camps for them, one of which was in Panchgani in the Maharashtrian hills. In 1964, he launched the weekly news magazine Himmat (meaning courage) which, in his words was 'a flame speaking truth to power and the street' and 'a bridge across divides'. It ran for 17 years.
In 1968 he and his colleagues established a centre, Asia Plateau, in Panchgani. Thousands of Indians have participated in training courses there each year ever since, and many international conferences have taken place, all based on the conviction that everyone can help change their society for the better if they are prepared to start with themselves.
Rajmohan has worked for this better society through many avenues. He has fought for integrity in politics, and served in the Upper House of the Indian Parliament. He has constantly used his voice as an academic, journalist and politician to speak for human rights and democracy. A Hindu, he has taken a firm stand against the attempts to treat Muslim Indians as second-class citizens. Several of the 14 books of history and biography he has written focus on the role and condition of the sub-continent's Muslims.
And across the world he is welcomed, together with his wife Usha. He is an articulate exponent of Mahatma Gandhi's approach, and his life is pervaded by his grandfather's values – values which are as relevant today as ever.
Throughout these years Caux and Asia Plateau have cooperated, and the interchange between the centres has strengthened the work of each to create a more inclusive, just and caring society. Indians have brought to Caux their experience of overcoming corruption, healing divisions, bringing justice into unjust situations.
Among those who have done most to build this cooperation have been Rajmohan and Usha Gandhi.
_________________________________________________________________________________________________________________________________
Watch Caux gives me perspective and renewal: an interview with Prof Rajmohan Gandhi, 2017
Watch Rajmohan Gandhi speak about Kashmir and the India-Pakistan Story (13 September 2019)
Watch a documentary on Asia Plateau which Rajmohan Gandhi helped create
_________________________________________________________________________________________________________________________________
This story is part of our series 75 Years of Stories about individuals who found new direction and inspiration through Caux, one for each year from 1946 to 2021. If you know a story appropriate for this series, please do pass on your ideas by email to John Bond or Yara Zhgeib. If you would like to know more about the early years of Initiatives of Change and the conference centre in Caux please click here and visit the platform For A New World.