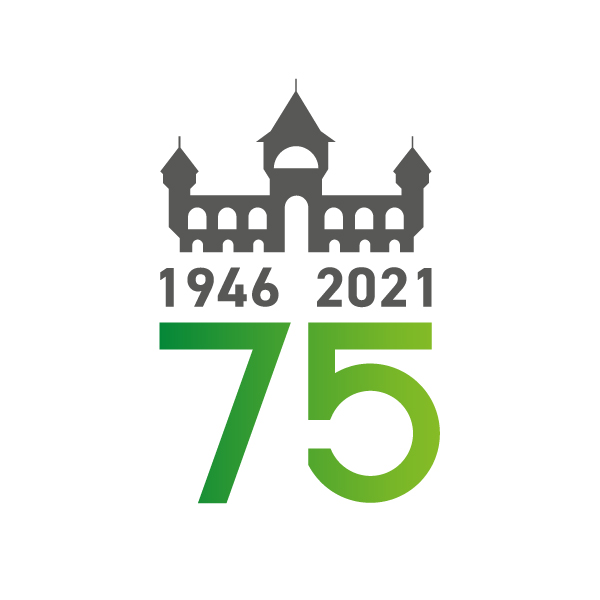 2021: Initiatives of Change Switzerland – Opening Caux's doors to a new chapter
31/12/2021
As our series of 75 stories for 75 years of the Initiatives of Change conference centre in Caux draws to an end, the President of Initiatives of Change Switzerland, Christine Beerli, and its two Co-Director Generals, Stephanie Buri and Nick Foster, share their perspectives.
 

Christine Beerli: Timeless challenge

 

'Building bridges over the world's divides' – this timeless challenge is the programme of Initiatives of Change Switzerland. All the moving personal stories that we have published during our anniversary year bear witness to people who reached out to each other in difficult situations and built bridges.
Bridgebuilders are needed everywhere!
In our lives today, the pandemic has forced us to communicate mostly by digital means and our nerves are often on edge. Listening, trying to understand and creating connections are of the greatest importance. IofC will not run out of work in the next 75 years – bridgebuilders are needed everywhere!
Nick Foster: Work together
My first real encounter with Initiatives of Change (IofC) was in London in 1992, through a weekly gathering of young people, called Making Britain a Home. We discussed what was happening in our lives, shared food and quiet, and discovered what did, and sometimes didn't, make Britain a home.
The group was incredibly diverse and our discussions were life-changing and perspective-altering. I began to understand how privileged my experience of life was. The systemic prejudice others in the group met every day had played little part in my understanding of my country. 
I went on to discover more of the world, and myself, through taking part with Erik and Sheila Andren in the Foundations for Freedom programme which was just starting in post-perestroika Europe and Russia. I grew more through these experiences and the resulting friendships than through all the formal education I had received. I felt a sense of belonging I hadn't experienced before: even when I met new people in the IofC network it was like pulling on a familiar and comforting piece of clothing.
I am convinced that building trust across the world's divides is the only way in which a viable future is possible.
In 2012, I started working with IofC Switzerland. I am convinced that building trust across the world's divides, connected to individuals' sense of purpose for their lives, is the only way in which a viable future is possible. The pandemic has shown us that that the written word, digital communication and the bubbles that form through social media all too readily breed mistrust and poor social and mental health.
I hope that in 2022 and beyond we can throw open the doors of Caux again, for deep exchange and personal transformation to take place. We really need each other – and our planet needs us to work together.
Stephanie Buri: The next chapter
75 years of stories, 75 years of encounters, 75 years of conferences, addressing the key issues of their times and bringing together people from all corners of the earth and all walks of life. Seventy-five years of rich, sometimes life-changing, interactions. 
During this anniversary year we have told the stories of people whose lives were touched by Caux, one for each year. They include far-reaching encounters, such as those between French and Germans after World War II or between Somalis of warring communities in 2005; heart-stopping moments, such as in 1981, when Agnes Hofmeyr spoke from the stage with a man who had sanctioned her father's murder; and stories from the corridors, offices and kitchens  of the many volunteers who have made the conferences possible.  
It is now up to all of us to write the next chapter of Caux and of its encounters.
There's new love, a wedding and a marriage reborn. There's the moments when new initiatives took flight – Hope in the Cities, addressing race, poverty and alienation in American cities; Creators of Peace, empowering women as agents of change; and the Caux Round Table, bringing together industrialists from Japan, the US and Europe. Young, old and middle-aged describe how an experience or encounter at Caux have changed the course of their lives.
It is now up to all of us to write the next chapter of Caux and of its encounters, which in the last two years have mostly been online. People have brought Caux home, and there is a real thirst for meeting again in new and sustainable ways. I look forward to writing this next chapter with you.
______________________________________________________________________________________________________
This story is the last in our series 75 Years of Stories about individuals who found new direction and inspiration through our conference centre at Caux, one for each year from 1946 to 2021.
If you would like to know more about the early years of Initiatives of Change and the conference centre in Caux please click here and visit the platform For A New World.
Photo top: Cindy Bühler
All other photos: Initiatives of Change Switzerland