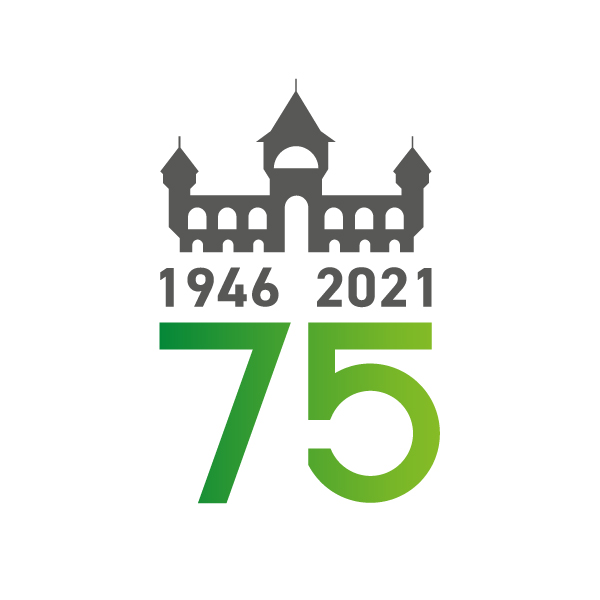 2016: Diana Damsa – 'It made me feel I counted'
By Mary Lean
15/12/2021
The Winter Gathering of 2016 was a special experience for Diana Damsa – not just because she experienced Caux in winter, but also because, for the first time in eight years, she had no responsibilities behind the scenes. 'I was able to step back and enjoy, rather than run around like crazy and sort out situations,' she says.
The memory stands out for another reason, too. Diana first met Initiatives of Change (IofC) through a Foundations for Freedom (F4F) course in her home country, Romania, in 2004. Two of the trainers were a Dutch couple, Kees and Marina Scheijgrond. 'They have always been special people in my heart, because they opened the door for me into a new world,' she says.
The Scheijgronds came to Caux in December 2016 with all their adult children and their families. 'Kees was already ill,' says Diana, 'and in March 2017 he passed away. It was my last opportunity to talk with him, and to meet his family.'
In April 2004, when she attended F4F, Diana was a young law graduate, disillusioned by her experience of the corporate workplace. She could not accept the gossip and corruption she encountered there and was easing herself into a new career as a music teacher.
'I came from a society which had experienced a totalitarian regime. There was no encouragement to think for yourself, express yourself or ask questions. At F4F, big questions were asked: Who am I? What can I contribute to society and the world? We were encouraged to think and express ourselves and whatever we said, the reaction was appreciative. It made me feel I counted and could contribute. I felt it was what my country needed.'
What can I contribute to society and the world?
That summer, Diana went to Caux for the first time. The experience was overwhelming. 'My English was workable but not good – by the end of each day I had a headache.' She can't remember anything about the conference she attended, but she was struck by people's kindness, openness and diversity.
I wasn't just part of the crowd, I was someone to be cared for.
When one woman discovered that Diana's bus journey home would take 40 hours, she gave her a neck support cushion, to make her trip more bearable. 'It was so moving for me. I wasn't just part of the crowd, I was someone to be cared for.'
Eager to discover more, Diana signed up for Action for Life, an intensive nine-month programme of IofC training, which took her to Asia – and taught her more, she says, than 18 years of formal education. She spent 2007 volunteering with IofC in Australia, New Zealand and Fiji.
When she returned to Romania, she set to work, organizing Creators of Peace Circles for women, and the Club for Young Leaders, which met twice a week and offered training, speakers and retreats. To stimulate interest, and widen horizons, she arranged visits from members of the international IofC network. In 2015 she and her colleagues set up an NGO, the Center for Social Transformation, to continue this work.
She also became involved in working to combat prejudice against Romania's Roma minority. 'I made sure that in everything I did, there was someone from the Roma community, who could speak for themselves. Quite a lot of people have changed their attitudes because of these interactions. My role is not to "help" the Roma, but to influence the majority to think and do differently.'
My role is [...] to influence the majority to think and do differently.
At the same time, she became involved at Caux – spending two summers in the diet kitchen and five in the allocation office. Since 2017, she has headed up the teams running Addressing Europe's Unfinished Business and its successor conference, Tools for Changemakers, of which she was the Managing Director. When the pandemic struck in 2020, she and her team took the conference online. She was also Vice-President of Creators of Peace International.
'Every time I go to Caux I learn something new,' she says, 'not just skills, but also about human relations, teamwork. There are frictions and conflicts. I ask myself whether I could have found better words, had more compassion, taken the time to listen. I constantly shape myself through these interactions. Sometimes I have been very hurt, but I have learnt not to take every disagreement as a personal attack.
For me Caux is how the world would be if it was at its best.
'For me Caux is how the world would be if it was at its best. In our conferences we aim to inspire people but also to challenge them. I hope that their experience in Caux will have an impact on their personal lives: that they will look back, as I do to my first visit, and see it as a starting point.'
________________________________________________________________________________________________________________________________
This story is part of our series 75 Years of Stories about individuals who found new direction and inspiration through Caux, one for each year from 1946 to 2021. If you know a story appropriate for this series, please do pass on your ideas by email to John Bond or Yara Zhgeib. If you would like to know more about the early years of Initiatives of Change and the conference centre in Caux please click here and visit the platform For A New World.
Photo top: Initiatives of Change
Photo summer in Caux, Rajmohan Gandhi: Diana Damsa
All other photos: Diana Topan