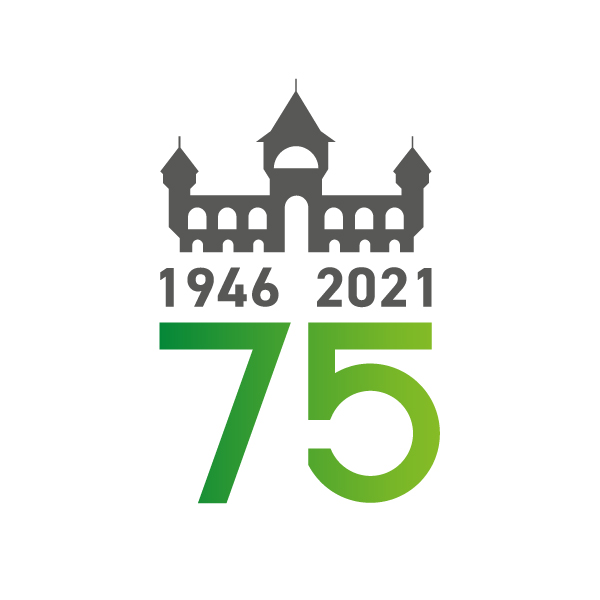 2014: Catherine Guisan – Europe's Unfinished Business
10/12/2021
Catherine Guisan is Visiting Associate Professor at the University of Minnesota, USA. She has written two books on the ethical foundations of European integration. In 2014 she spoke at Caux's first seminar on Europe's Unfinished Business. She writes:
As the rebellious teenage daughter of a Swiss politician, it was music to my heart to discover many years ago that leaders can 'change'. Leaders may get creative ideas in times of meditation, and recalibrate emotions, behaviours and policies. Moreover, civil society (ie you and me) can help prompt transformation by reaching out to them, and role-modelling conversion. I learned also of the part which the Caux conferences had played in reconciliation between France and Germany post World War II.
I worked full-time with Moral Re-Armament (now Initiatives of Change) for 22 years before embarking on an academic career. My research and teaching have been shaped by the ideals adopted in my youth, partly learned in Caux.
Fast forward to 2014. Besides speaking at a two-day symposium in Caux on 'Europe's Unfinished Business', I co-led a workshop on 'Changing paradigms in the eastern regions of Europe' with Angela Starovoytova of Ukraine.
It was music to my heart to discover that leaders can 'change'.
In Fall 2013 I had spent four months in Russia as a Fulbright scholar. I explained to my Saint Petersburg students why so many Ukrainians disagreed with their president's decision to join the Eurasian Union (an association of post-Soviet states initiated by Russia) rather than entering an agreement of association with the European Union (EU).
The Euromaidan demonstrations in late 2013 and early 2014 overturned this decision. Then Russia annexed the Crimea and bloody conflicts broke out in Donbas, in eastern Ukraine. 
As the daughter of a French-speaking Swiss father and a Greek Ottoman-born mother, I am no stranger to 'Europe's unfinished business'. Remaining part of a multiethnic, multilingual and multinational family is an intellectual and emotional rollercoaster, and it takes work. But what to say in the context of war?
What to say in the context of war?
I entitled my Caux speech: 'Europe's unfinished business: living in truth'. Under Communism this was a heroic stance, which sent the late Czech president Vaclav Havel, and others, to prison. It meant rejecting 'inner emigration' (ie becoming passive and mired in the consumption society), and speaking up with integrity. What does it mean to 'live in truth' in Europe today?
First, there is the 'truth' of our commitments. Even in democratic regimes speaking up is never easy. But how do we ascertain that what we say and do corresponds to living in truth? Political theorist Hannah Arendt redefines, with her concept of 'judging,' the self-reflective process of quiet time taught in Caux. She suggests that we test our opinions against those of others in free debates, but also that we search for the 'silent sense', which in moral and practical matters is called 'conscience'¹. Jean Monnet, who helped found the European Coal and Steel Community, was called a 'man of silence' who drew strength and clarity from his practice of daily meditation.²
We need to grapple with our definition of Europe if we intend to make a difference to history.
There is a second kind of 'truth' that matters just as much: factual truth. How to define the 'Europe' whose unfinished business we were discussing in Caux? Is it the European Union? Or the Council of Europe of 47 member states including Russia? Or something else? We need to grapple with our definition of Europe if we intend to make a difference to history.
During the workshop I learnt from Ukrainians with diverse ethnic and linguistic identities, and points of view. Caux is an amazing place for the scholar interested in 'lived experiences', as I am. The shared concern of the Ukrainians was corruption, although reaching out to leaders was not discussed. My interlocutors expected that Ukraine would join the EU soon. I had to explain that this would not be the case, a situation they should face realistically.
The organizers' plan to launch a programme of visits from IofC teams across Europe was not fully realized. I wonder how the courageous Ukrainians I met in Caux fare today. We need to hear their stories. It has been a tough seven years.
In November 2021, as I am thinking about this piece, I listen to another Ukrainian, Professor Alexander Komarenko of Taras Shevchenko National University, Kyiv. War is threatening again. But there can only be a political solution to the Ukrainian-Russian conflict, he says, and it will take decades. Komarenko urges his audience to remember the French-German rapprochement as a precedent for dialogue, and German Chancellor Konrad Adenauer's formula for reunification: 'Work, work, work.'  
¹Hannah Arendt, The Life of the Mind, vol. 1 (New York and London: Harcourt Brace, 1978), 215-216.
² François Mitterrand in Éric Roussel, Jean Monnet (Paris: Fayard, 1996), 914.
________________________________________________________________________________________________________________________________
This story is part of our series 75 Years of Stories about individuals who found new direction and inspiration through Caux, one for each year from 1946 to 2021. If you know a story appropriate for this series, please do pass on your ideas by email to John Bond or Yara Zhgeib. If you would like to know more about the early years of Initiatives of Change and the conference centre in Caux please click here and visit the platform For A New World.
Photo portrait, in her office and Kaliningrad: Catherine Guisan
All other photos: Initiatives of Change