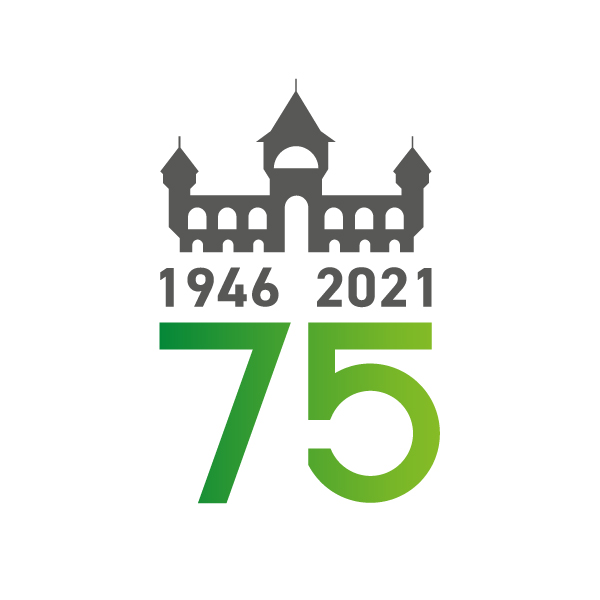 2000: Angela Starovoytova and Kostiantyn Ploskyi – Taking off the masks
24/10/2021
Around the turn of the Millennium, many young Ukrainians came to Caux. Some of them took leadership in Foundations for Freedom (F4F), a programme for young people which offered courses in the values which underpin democracy (read also our story about Erik Andren). Among them were Angela Starovoytova and Kostiantyn Ploskyi, who first came to Caux in 2000.
In later years F4F was registered in Ukraine, where its Healing the Past project brought together people from the country's divided communities. F4F was also a catalyst for Ukraine's Participative Budgeting initiative, which involves people in some 230 cities in determining how their municipal budgets are spent.
Angela Starovoytova writes:
When I first came to Caux, in 2000, I had already been involved with Initiatives of Change (IofC) for some years, organizing Foundation for Freedom courses in the Ukraine. I had just spent a year in the UK with IofC. Everywhere I went everyone told me how great Caux was. This created a big doubt in me: how was it possible for something to be so perfect?
I arrived at the beginning of the summer and was one of the last people to leave at the end. Polishing silver before the conference began, I made friends with a French man in his 60s or 70s. We talked about everything – men, relationships, values, quiet times. I remember him telling me never to lower my standards: that still drives me.
I came out of the summer with the clear idea that Caux was not as ideal as it looked. You could be lonely among all these people. Everyone smiled at me but I did not believe they were sincere. Maybe I spoiled my summer by trying to prove to myself that Caux was not as great as I had been told.
I remember him telling me never to lower my standards: that still drives me. 
The next year I came with a different attitude. I wanted to find out what made people so comfortable at Caux that they opened up. I started to understand why people were smiling at me and to believe that they were sincere. I became one of them: welcoming people wherever I encountered them. As I served in the different departments of the house and helped with conferences, I became a host. 
Over a span of 20 years, Caux has been a place of renewal and inspiration, which sends me home with new energy and resources. I now work in dialogue facilitation, using methods like Non Violent Communication and space for reflection.
My experiences at Caux showed me how, when people have a safe container around them, they start to talk heart to heart. Everything that I do in my work is about creating the atmosphere where people can take off their political masks and become human beings.
Caux has been a place of renewal and inspiration, which sends me home with new energy and resources.
Kostiantyn Ploskyi remembers:
My friend and I arrived in Montreux late at night – I think it was in 2000. We didn't know how to get to Caux, so we went to the police station, and sat there for two or three hours until they rang and arranged for someone to collect us. We didn't want to pay for a taxi, so we got the police to help us.
This was typical of my attitude as a 25-year-old. My central idea in life was to consume – to take from everyone around me. My reasons for getting involved with Foundations for Freedom (F4C) were primarily selfish.
The people in Caux realized what I was like, but they still accepted me. I refused to contribute towards the expense of my stay but I was invited back again and again. Finally I was also touched. All these Caux visits were small steps to my opening up to faith.
A few years later, I was one of the team organizing a session on Service, Responsibility and Leadership. I had to speak from the platform and didn't know what to say. I spent an hour in the shower thinking about it, and realized that I should apologize to friends whom I felt I had betrayed. 
The people in Caux realized what I was like, but they still accepted me.
Facing this – and speaking about it in the meeting – was a big turning point. I had always been the good guy, smiling, joking. This was the first time I was open.
In 2006 I took part in an international Initiatives of Change meeting in Malaysia. By then I was managing a big project back in Ukraine. I was well paid, but I had no peace inside. One evening after the meeting I escaped to a night club. I stayed there all night, while my hosts worried about what had happened to me.  
On the long flight home, some clear messages came to my mind about how I was living. I realized that I would probably like to change my life.
But I couldn't change. From time to time I had a time of quiet reflection in the morning, and eventually, after resisting the thought for a long time, I decided to apologize to girls who I had used, with no thought of a relationship. I began to feel a bit of real freedom.
I realized that I would probably like to change my life.
Then, after going on a Christian retreat, I had the thought that I should apologize to the donor organizations which I had cheated. It took me months to write to them.
When the Ukrainian representative of one of these organizations invited me to his office, I thought I would go to prison. But he thanked me and we spent two hours talking about our personal challenges. That was another bit of freedom.  
After that I started to attend Mass on Sundays. Looking back, I can see that the trip from Malaysia to Ukraine was the point when I actually found faith. Without that I would never have accepted that what I was doing was wrong. When my wife and I got married, we married in church. We now have four children.
_______________________________________________________________________________________________________________________
This story is part of our series 75 Years of Stories about individuals who found new direction and inspiration through Caux, one for each year from 1946 to 2021. If you know a story appropriate for this series, please do pass on your ideas by email to John Bond or Yara Zhgeib. If you would like to know more about the early years of Initiatives of Change and the conference centre in Caux please click here and visit the platform For A New World.
Portrait Kostiantyn: Kostiantyn Ploskyi
Portrait Angela: photographer unknown
Photo Angela with WIC participants: Diana Topan
Portrait Angela: photographer unknown
Photos F4F in Ukraine 2019: Claude Bourdin
Photo circle in Caux gardens: Initiatives of Change
Photo top Angela: Anton Iemelianov