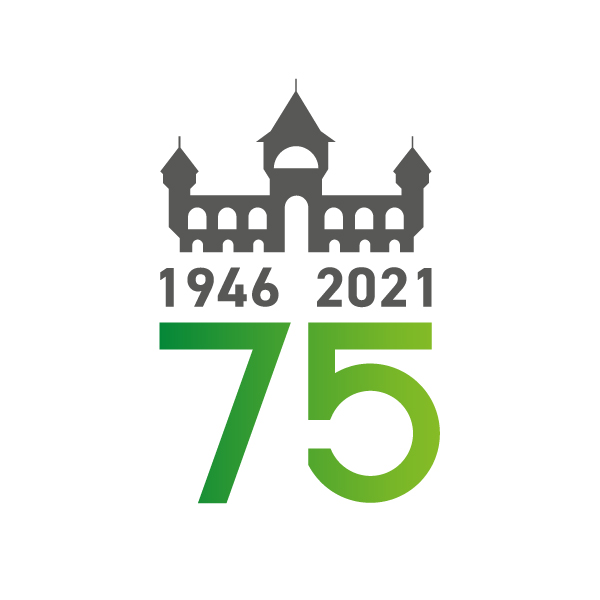 2013: Tom Duncan – Restoring a healthy planet
By Michael Smith and Mary Lean
08/12/2021
2013 saw the first full-length Caux Dialogues on Land and Security (CDLS), a partnership between Initiatives of Changes's Initiatives for Lands, Lives and Peace (ILLP) programme, the United Nations Convention to Combat Desertification (UNCCD) and the International Union for Conservation of Nature (IUCN). These events, which took place at the Caux Conference and Seminar Centre, focus on the links between sustainable land management, peace and development. 
These dialogues sprang from the shared vision of Mohammed Sahnoun, President of IofC International (2006-9), and Luc Gnacadja, Executive Secretary of UNCCD (2007-13). One member of the international team who carried them forward was Tom Duncan, an Australian entrepreneur and environmental scientist, who had taken part in the Caux Scholars Program in 2009.
Tom grew up on two Australian farms, one in an inland desert and the other in mountainous land on the east coast. 'I have experienced great physical healing in Caux – in the clear mountain air and natural spring water – as well as profound transformation of the heart,' he says. 'I have made friends for life and feel that together we can change the world, by bridging the divides and restoring a healthy planet.'
I feel that together we can change the world, by bridging the divides and restoring a healthy planet.
Among the 200 participants in the first CDLS in 2013 was Rattan Lal, who later received the World Food Prize for his work on regenerative agriculture. He maintained that if 2.5 billion hectares of degraded land could be regenerated, they could sequester all of humanity's carbon emissions every year – arresting climate change, reversing the march of desertification and ensuring local and global food security.
Meeting Lal was a pivotal experience for Tom. He and his wife, Chau, who had 20 years' experience in banking, trade and commercial diplomacy, put their minds to how to mobilize investment for sustainable development. Six years later, at CDLS 2019, they launched Earthbanc, with the aim 'of reshaping the whole financial ecosystem to support regenerative investment'.
As an 'impact fintech' company, Earthbanc joins the worlds of financial services and digital technology. It audits and rates the world's carbon offset market and checks that the claims of carbon project developers are true. The aim is to bring transparency, exposing 'greenwash' operations which reduce humanity's chances of avoiding runaway climate change and the collapse of Earth's life support systems. Tom covered this topic in a chapter which he co-authored with Zimbabwean ecologist Allan Savory in Land Restoration, a book arising from the Caux Dialogue on Land and Security, which included chapters by Rattan Lal and ecosystem restoration expert John D Liu. 
Tom enlisted the European Space Agency, who are helping with satellite imagery and remote sensing data. Earthbanc's satellite tracking is 96 to 99.9 per cent accurate in measuring carbon in trees and some soils, on farmers' plots as small as 200 square metres – making it 18,000 times more efficient than the industry average, which relies on manual auditing and verification, he says.
The latest research suggests that sequestering carbon in soil, grasslands, trees, mangroves and sea grasses could account for 40 to 50 per cent of the carbon reduction and removal needed before 2030 if the world is to meet the targets set in Paris in 2016. So farmers and agro-foresters who adopt regenerative methods of farming are key to the battle against climate change.
Satellite monitoring also opens carbon incentive payments to the people who are most vulnerable to climate change, the world's 500 million smallholders. It makes it possible for farmers to assess their carbon impact more frequently and drastically reduces the costs, which have put these incentives beyond their reach in the past.
In South and Central America, Earthbanc assessed smallholders, farming an average of two hectares and earning about $350 a year. If they adopt sustainable farming methods, carbon offset payments could increase their income by $200 a year, a 'life-changing' sum. And these methods would lead to greater productivity and increased food security, as well as increasing incomes and access to health care and education.
A thriving mangrove ecosystem can store two to five times more carbon than most tropical forests.
In West Bengal, Earthbanc has helped to provide microfinance to expand bee keeping, restore mangrove forests and sea grass meadows, and plant trees to control erosion. A thriving mangrove ecosystem can store two to five times more carbon than most tropical forests, and protects coastal populations from rising sea levels and hurricane driven storm surges. 
Tom and Chau pioneered the creation of the world's first 'Grow Bond' which pays a yield to investors in regenerative farming and agroforestry. Grow Bonds allow investors to benefit from restoring the earth, and farmers to get lower cost finance to build sustainable livelihoods.

Earlier this year, Earthbanc won an award from Mastercard for its work delivering carbon reporting and sustainable finance advisory to the finance sector, including to Sweden's oldest bank, Swedbank. 'This vote of confidence from the finance industry encourages us and our partners to achieve our important mission,' says Tom.
Earthbanc's call to action, Tom says, is to 'people who want to align their own wealth with planetary health'. If they are to succeed, Chau adds, Earthbanc's mechanisms must be accompanied by a change of hearts and minds, so that investing in environmental protection is seen as a benefit rather than a cost.
In 2019 the annual Caux Dialogues broadened their scope to include the oceans as well as the land, and changed their name to the Caux Dialogues on Environment and Security.
________________________________________________________________________________________________________________________________
Watch Tom Duncan speak on how business can address key social and environmental challenges, 2021
________________________________________________________________________________________________________________________________
This story is part of our series 75 Years of Stories about individuals who found new direction and inspiration through Caux, one for each year from 1946 to 2021. If you know a story appropriate for this series, please do pass on your ideas by email to John Bond or Yara Zhgeib. If you would like to know more about the early years of Initiatives of Change and the conference centre in Caux please click here and visit the platform For A New World.