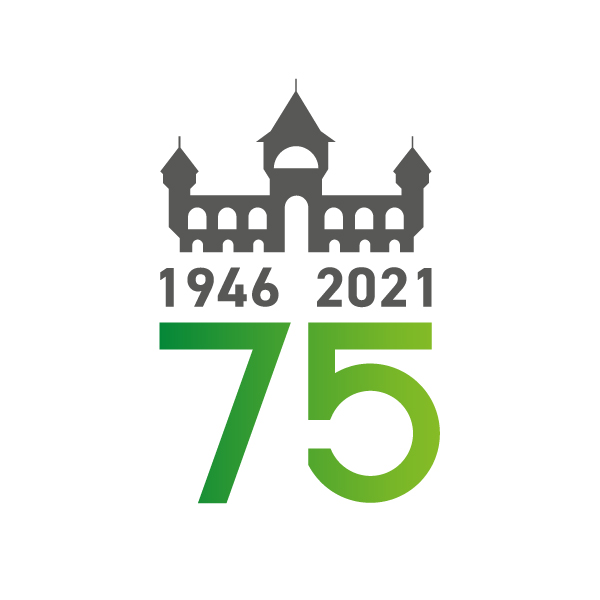 2008: Learning to be a Peacemaker – 'An eye-opener to the world'
17/11/2021
2008 saw the launch of an unusual course on Islam's approach to peacemaking, devised by Imam Ajmal Masroor from the UK. The course's coordinator, Peter Riddell, describes how it came about:
'My wife and I had an honest conversation in the middle of the night,' Imam Ajmal Masroor from London told me as he arrived for breakfast in the dining room of the Initiatives of Change conference centre in Caux. He was attending a training conference in 2007 entitled Tools for Change (T4C), and must have heard the phrase 'honest conversation' at its opening session the previous evening.
His brightness suggested that it had been a positive experience – for him at least. Later, his wife arrived with their baby daughter – and they both looked relaxed. So it can't have gone too badly, I thought.
Then Ajmal said he had a proposal to discuss: Would it be possible for him to deliver a course on peacemaking in Islam for young European Muslims in Caux the next summer, 2008? He had already delivered it in several European countries, but wanted to reach a Europe-wide audience.
He explained that young European Muslims born to first-generation immigrants often felt torn between their parents' cultural expectations and those of their peers at school or university. Were they European or whatever their parents were? They didn't feel comfortable or accepted in either culture.
He believed that the answer lay in understanding that the core of Islam is peacemaking. 'Spread peace among you' was God's command in the Quran. 'Your neighbour is the person whose door is closest to yours,' said the Prophet Mohammed. An aspect of peacemaking is service, and as you serve the community, you discover that your different identities are not conflicting, but complementary.
We tried the idea out on a group of young Muslims who were attending T4C. Their enthusiasm was evident and those planning the next year's programme agreed that we could run a pilot. So an adventure began.
An aspect of peacemaking is service, and as you serve the community, you discover that your different identities are not conflicting, but complementary.
The new programme was called Learning to be a Peacemaker (LPM) and the idea was that it would be one of a concurrent series of learning tracks in the week-long T4C conference. Through it, a small group of young Muslims would familiarize themselves with the conference centre in Caux, Initiatives of Change's approach and the content of the LPM course. This would equip them to act as 'hosts' for the full course in 2009.
So in late July 2008, 14 young Muslims from France, Sweden, Germany and the UK arrived in Caux.
Ajmal managed to fit in an extraordinary amount of information into the short time frame, including the Islamic principles of peacemaking, the ethics of disagreement, the Prophet Mohammed's own peacemaking initiatives, violence and extremism, loyalty and citizenship, inner peace and outer peace, and the characteristics of peacemakers – illustrated with personal experiences.
The feedback from the young Muslims was positive: 'it taught me to be honest, tolerant and open', 'my heart is full of hope and my mind full of energy about the young European (Muslim or not) citizens' future', 'an eye-opener to the world'.
The course taught me to be honest, tolerant and open.
The Caux organizers appreciated the graciousness and discipline that the participants brought to the conference – particularly evident as they took part, with other conference participants, in service shifts in the dining room or the kitchen. So the green light was given for a 'double-bill' in 2009: participants would take part in the five-day LPM course followed by T4C.  
That year, there were over 50 participants and 15 hosts from seven countries, including non-Muslims for the first time. The BBC World Service sent a reporter, who wrote, 'This combination of orthodox Islamic teaching and multifaith spirituality is an unusual mix – but it is one the organizers believe reflects the complex European society in which these young Muslims live.' And the local Swiss newspaper 24 heures asked in their article 'Un workshop international réunit les jeunes musulmans' on 13 August 2009: 'Could the former Caux Palace today be the place where the reinvention of the difficult and inevitable dialogue between Europe and Islam takes place?'
Though there were five years when the timing of Ramadan prevented it, LPM has been a feature of the Caux conferences ever since. When lockdown came in 2020 and 2021, it went online. Over 180 participants from a wide array of countries and ethnicities have taken part. 
The effect has been profound. 'It was only when I met people from all over Europe [in Caux] who held me in their hearts, that I came to hold Europe in my heart,' said Javed Latif, a mechanical engineer from the Netherlands. 
British student Maryam Shah said: 'Instead of allowing any feeling of isolation or not fitting-in to lead to sadness or violence, we were taught to channel these emotions into something far more constructive: working for the societies that we live in to become more inclusive, understanding and tolerant.'
And Omayma Soltani, a French Muslim post-graduate pharmacist of Tunisian parents, referred to her multiple identities when she said, 'This course helped me to understand that to be more myself, I had to accept all these parts of me because they are what defines me.'
Looking back at the whole experience, Imam Ajmal comments: 'Peace inside, peace with people around and peace with God is the foundation of peace-building in Islam. This course is my dream come true, nurturing peace in people!'
This course is my dream come true, nurturing peace in people!
_________________________________________________________________________________________________________________________________
Watch an interview Marwan Bassiouni, Learning to be a Peacemaker 2018.
Watch the videos of LPM 2009, 2011 and read about LPM 2019 and the reflections of Maryam Shah (2019) and Sabica Pardesi (2020) and discover the report 2021.
_________________________________________________________________________________________________________________________________
This story is part of our series 75 Years of Stories about individuals who found new direction and inspiration through Caux, one for each year from 1946 to 2021. If you know a story appropriate for this series, please do pass on your ideas by email to John Bond or Yara Zhgeib. If you would like to know more about the early years of Initiatives of Change and the conference centre in Caux please click here and visit the platform For A New World.
Photos and video: Initiatives of Change