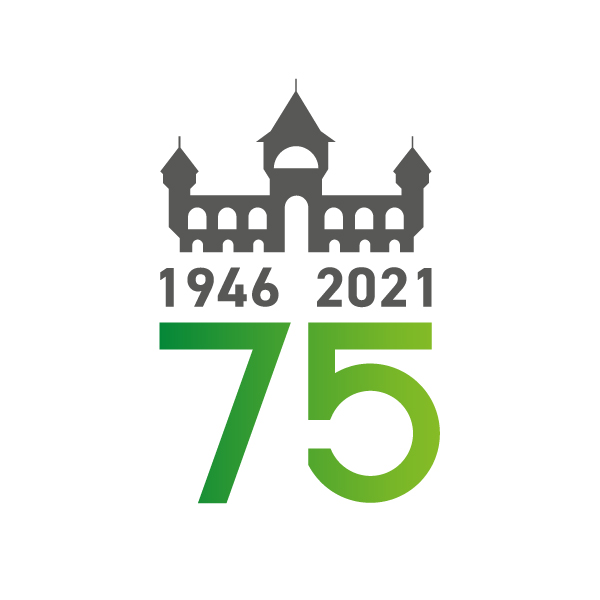 1979: Erik Andren – Laying foundations for freedom
By Michael Smith
26/07/2021
In 1979, a series of summer conferences for families, organized by Dutch parents, began in Caux. Erik Andren and his wife, Sheila, came from the UK to take part. It was the first of many visits.
Erik was a warm-hearted extrovert – an architect, inventor, pilot and poet. He had been born with a congenital heart defect and, at the age of 12, was the 12th and youngest person to receive open heart surgery, at Guy's Hospital in London. Among his architectural projects were housing in Britain and facilities, including catering kitchens and shops, for airports around the world. He took to computers early, and invented the Margin Maker, the paper feeder for the first Amstrad printers.
On a visit to Caux in the early 1990s, Erik sat up in bed early one morning and filled 13 pages of an A4 notebook with thoughts for a course for aspiring politicians and young professionals in Eastern European, following the collapse of Soviet communism in 1989.
The concept grew, despite scepticism from some about the possibility of delivering it in former communist countries. Launched in 1993 with the input of several colleagues, Erik's 'Changing Course' provided the basis for IofC's Foundations for Freedom (F4F) training programme. The course highlighted the issues of personal integrity which form the moral and ethical foundations of democracy. It emphasized introspection and the sources of inspiration which lead to effective action.
Despite his own strong Christian beliefs, Erik was aware that those who attended the course might have no religious affiliations. So he focused on the need for participants to spend time in personal 'R&D' – research and development, reflection and decision-making – and from this draw their own conclusions.
Operating initially from the UK and then from Ukraine, Foundations for Freedom went on to deliver over 70 courses to more than 1,500 young leaders in 15 central and Eastern European countries as well as South Africa, India, Canada and Australia.
Erik delivered most of the initial courses. As his health and other commitments began to make travel more difficult for him, he ensured that others with similar passion were trained to continue delivery.
I feel the only thing I really want to do is to give to others the chance that I was given to experience a deep change in life and a new purpose.
One participant, a music teacher from Romania, wrote: 'I didn't know any more what was right and what was wrong and what I was supposed to do. My main values had become money and survival. I found myself unhappy, stressed and very bitter…. Now I feel the only thing I really want to do is to give to others the chance that I was given to experience a deep change in life and a new purpose.'
Erik wrote that his poems 'mixed the light-hearted and the serious fairly evenly, as life seems to do, for in laughing I have gained a great deal'. One of them, Not the Bitter Men, dealt with building trust in Northern Ireland. Verses from it were read out in the British parliament. After his death in 2008, Sheila and their children, Lindy and Ross, published an anthology of his poems and prose, Trickledown.
_______________________________________________________________________________
Watch a video by Olga Shevchuk and Liubou Pranevich on the Foundations for Freedom regional meeting, 2014
____________________________________________________________________________________
This story is part of our series 75 Years of Stories about individuals who found new direction and inspiration through Caux, one for each year from 1946 to 2021. If you know a story appropriate for this series, please do pass on your ideas by email to John Bond or Yara Zhgeib. If you would like to know more about the early years of Initiatives of Change and the conference centre in Caux please click here and visit the platform For A New World.
Bookcover: Erik Andren, Trickledown, Kennedy & Boyd, 2019
Photo spitfire and top: Mike Smith
Photos Foundations for Freedom: Initiatives of Change
Video: Olga Shevchuk, Liubou Pranevich for Foundations for Freedom