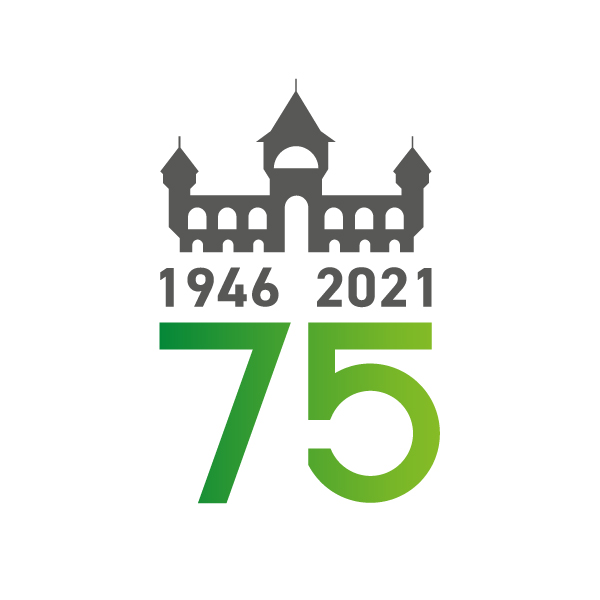 2005: Omar Salad Elmi – Clearing the cloud of mistrust
09/11/2021
Peter Riddell works for Initiatives of Change in the United Kingdom and has accompanied peacemakers in the Somali diaspora for over 15 years. He describes a key encounter which took place in summer 2005 at Caux:
'There are two people in the Somali delegation whose names include Omar,' said the man from the allocation team at the Initiatives of Change conference centre in Caux. 'As we didn't have any information about them, we've put them in the same bedroom. I hope that's all right?' Though I was one of the hosts of the delegation, I didn't have any further information either. So I nodded.
Omar Salad Elmi was a former provincial governor and member of parliament, belonging to the Hawiye clan, while his room-mate, former member of parliament Mohamed Abukar Omar, belonged to the Benadir community. The Hawiye had violently expelled the Benadir from the capital city, Mogadishu, at the beginning of the civil war in 1991. But things turned out in a way that could not have been anticipated.
In fact, it could have been very un-all right. It transpired that
The story goes back to 1994, when Osman Jama Ali, a former government minister living in the UK, attended a meeting of potential peacemakers in Sweden organized by Initiatives of Change (IofC) and was deeply affected.
In 2004, just after resigning as Deputy Prime Minister of a transitional government which failed to establish its authority, he declared that he wanted to give the rest of his life to 'reconcile my people'. He invited Dr Ahmed Sharif Abbas from the Benadir community and Abdi Afrah Gure from the Hawiye clan to work with him.
Together they gathered leaders of Somalia's major clans in the UK diaspora at a workshop at IofC's London centre in March 2005. In a remarkably short time, they achieved consensus on the situation in their country and set up a charity, which they called Somali Initiative for Dialogue and Democracy (SIDD). That August, they brought 20 senior Somalis from different clans to Caux: 10 of them nominated by the Somali Prime Minister.
'The peaceful and honest spirit prevailing at Caux prompted us to initiate amongst ourselves a new kind of frank and sincere conversation,' Omar Salad recalled later. 'Although most of us had known each other for many decades, we had never had such discussions. We cleared a cloud of ambiguity and mistrust from amongst us.'
The peaceful and honest spirit prevailing at Caux prompted us to initiate amongst ourselves a new kind of frank and sincere conversation.
In a plenary meeting, Omar Salad apologized to the Benadir present for the actions of his clan – the first time such an apology had been made. The Benadir were so touched that they invited a senior elder, Sayid Ma'alow, who was living in Switzerland, to come to Caux to receive the apology. Sayid Ma'alow had vowed never to speak to anyone from the clans which had committed the atrocities, but he eventually agreed to come.
Omar Salad shook his hand and said, 'I am an ex-member of the community whose militia committed crimes against you, your family and community, and I want to have a word with you.' Sayid Ma'alow hesitated, and then agreed to hear him out. 
'Although I personally disagree with the atrocities my ex-community's militia did to you,' Omar Salad said, 'on behalf of that community I ask you to forgive me for that offence done to you, your family and community.'
After a moment's silence Sayid Ma'alow thanked him for his courage and sincerity. 'I can only accept your apology on a personal basis,' he continued. 'It is up to both communities to come together and talk about how to resolve the problem.' The two men agreed that they would work together for reconciliation, peace and justice in Somali society.
The two men agreed that they would work together for reconciliation, peace and justice in Somali society.
This was a significant event in the development of a network of senior Somalis, dedicated to rebuilding their country, in the UK diaspora. Omar Salad returned to Somalia and became a noted peacemaker, dedicated to reconciling the clans. Over 60 clan leaders took part in dialogue facilitation courses, so as to 'help our people talk to each other again'.
With IofC-UK's support, SIDD's trustees took many initiatives of reconciliation within the diaspora, while also briefing UK politicians and diplomats, and publishing reports and newpaper articles. When a federal government was established in Somalia in 2012 after 21 years of civil war, some of the SIDD network returned to Somalia, at considerable risk to themselves, to serve as ministers, advisers and diplomats in successive governments.
As for using 'sharing the same name' as a criterion for room-allocation in Caux, I don't recommend it as a general principle. But in this case, it turned out to have been inspired!
Read more:
_________________________________________________________________________________________________________________________________
_________________________________________________________________________________________________________________________________
This story is part of our series 75 Years of Stories about individuals who found new direction and inspiration through Caux, one for each year from 1946 to 2021. If you know a story appropriate for this series, please do pass on your ideas by email to John Bond or Yara Zhgeib. If you would like to know more about the early years of Initiatives of Change and the conference centre in Caux please click here and visit the platform For A New World. 
Photos: Initiatives of Change & Peter Riddell
Photo top: First meeting of Benadir and Hawiye – anti-clockwise from right: Sayid Ma'alow, Hassan Mohamud Geeseye, Omar Salad Elmi, Mohamed Abukar Haji Omar, n/a, Khalid Maou Abdulkadir, Dr Ahmed Sharif Abbas