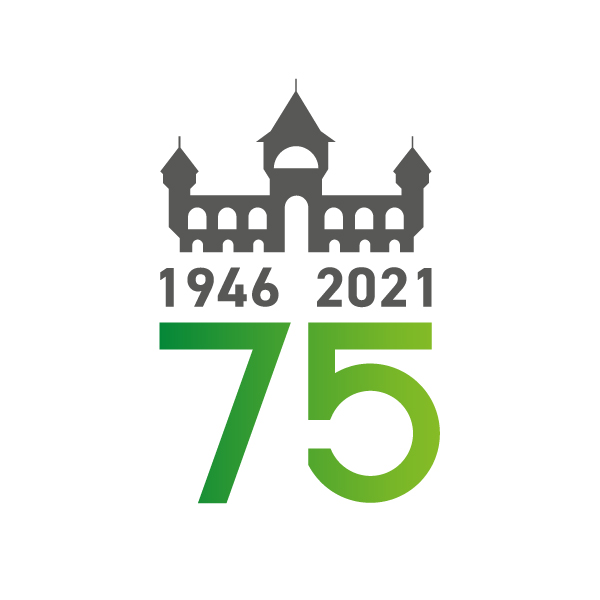 1993: Somalia – 'If you can have peace in Galkayo, you can have it anywhere'
By John Bond
27/09/2021
Among the Somalis at Caux in 1993 were Hassan Mohamud and Ahmed Egal, both from Galkayo, one of Somalia's most violent cities.
For decades the two clans which dominate Galkayo – the Hawiye and the Darood – have been at war. The last outbreak of conflict – in which over 40 died and hundreds were injured – was in 2016. But since then, Galkayo has seen no clashes. 'Relationships and good neighbourliness have significantly improved,' reported the Puntland Post in June this year. In part this is thanks to the work of Somalis inspired by Caux.  
Hassan Mohamud belongs to the Hawiye clan; Ahmed Egal to the Darood. Both opposed the regime of the dictator Siad Barre, who ruled Somalia from 1969 to 1991. Forced to flee, they each found asylum in Sweden. There Egal encountered Initiatives of Change. His change in attitude so struck Mohamud that, despite being a clan enemy, he phoned Egal and asked to meet. Long discussions resulted in their decision to work together to reconcile Galkayo.
At Caux in 1993, together with other Somalis, they drew up a list of potential peacemakers from different clans who they wanted to experience Caux. Among them was Yusuf Al-Azhari, also from Galkayo.
In the 1960s Al-Azhari had married the daughter of the Somali Prime Minister and was favoured with senior public service and diplomatic positions. Then came the coup which brought Siad Barre to power. Al-Azhari was imprisoned and tortured to the point of madness: 'I was full of anger, hatred and depression. I was completely dehydrated, all skin and bones. I lost half my weight.
'One night I knelt, soaked in tears, and pleaded with the Almighty Creator to give me peace and a vision to guide me. That night I was exalted spiritually in my cell. When I finally stood up, eight hours had passed. My inner voice told me that I had deluded myself. "Be honest to yourself and to those around you, and you will be the happiest person on earth." From that day, I was freed from fear and despair. Love had been planted in my heart. Hatred evaporated. I realized that I was responsible for my past actions. I vowed to serve my fellow citizens, poor and rich.'
Be honest to yourself and to those around you, and you will be the happiest person on earth.
At the time Somalia was degenerating into chaos and poverty, and after six years Al-Azhari and his fellow prisoners were turned loose. His wife had been told that he had died, and she fainted when he arrived home, emaciated and with a beard that fell to his knees.
In the following years he attempted to fulfil his vow to serve. When Egal's invitation reached him, he responded immediately. They met, and Al-Azhari accepted the invitation to Caux. His conviction grew that Somalia needed 'a massive grassroots revolution where moral revival is a vehicle to reform politics, encouraging the clans to live together in peace'. In the following years, he and his colleagues brought other Somali leaders there, and their network grew.
In 2001 Mohamud joined Al-Azhari in Galkayo, and Egal followed soon after. Throughout the following years, together with their growing team, they held forums and workshops on the qualities of a peacemaker, and training courses which enable both men and women to gain employment. They asked the Somali diaspora for support, and built 22 new schools.
Conflict continued in Galkayo, but so did the efforts of the peacemakers. After the 2016 outbreak, a truce was negotiated – and it has held. Since then, international agencies have been better able to provide development support, and employment is growing.
Today people can move freely across the city, and intermarriage between the clans is growing. Now Mohamud and Egal are developing peace programmes for Galkayo's primary schools.
Violence is not the only challenge in this arid region. In 2017 Al-Azhari rescued a group of over 140 small children from drought and famine and brought them to Galkayo. When he died in June this year, aged 80, he was still looking after 90 of these children. Mohamud has now arranged for one of his clansmen to continue the care of these children.
On a 2018 visit to Galkayo, the UN Secretary-General's special representative for Somalia, Michael Keating, said, 'If you can have peace in Galkayo, you can have peace anywhere in Somalia.' That is the aim of Galkayo's peacemakers.
I realized that I was responsible for my past actions. I vowed to serve my fellow citizens, poor and rich.
____________________________________________________________________________________________
This story is part of our series 75 Years of Stories about individuals who found new direction and inspiration through Caux, one for each year from 1946 to 2021. If you know a story appropriate for this series, please do pass on your ideas by email to John Bond or Yara Zhgeib. If you would like to know more about the early years of Initiatives of Change and the conference centre in Caux please click here and visit the platform For A New World.
Photo top and teaser: Lul Kulmiya
Photo with Khadija Mohamed: Bashir Mohamed
All other photos: photographers not known