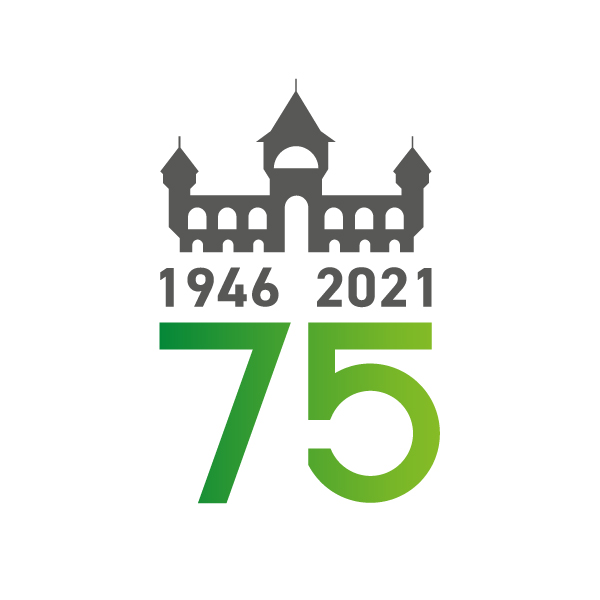 1992: Hope in the Cities – 'Where healing can take place'
By Rob Corcoran
24/09/2021
In July 1992, 80 Americans arrived at the Initiatives of Change Switzerland conference centre in Caux with an urgent question: how to address racism, poverty and alienation in US cities. Rob Corcoran who worked for Initiatives of Change in Richmond, Virginia, at that time, remembers.
Three months earlier, Los Angeles had exploded after the acquittal by a largely white jury of four white police officers who were caught on camera beating a Black motorist, Rodney King. Four days of riots, violence and looting had left more than 50 dead and 1,100 properties destroyed.  
Just a month before the events in Los Angeles, a group from several US cities had met in Richmond, Virginia, and agreed to work towards a public event which would directly address the issue of race, under the auspices of Hope in Cities. Still in its early stages of development, Hope in the Cities was a grassroots initiative, based in Richmond – capital of the Confederate states in the American Civil War – and inspired by Initiatives of Change. My wife, Susan, and I hosted a home where the group often met.
Richmond's mayor, Walter Kenney, led a delegation of 22 community leaders to the conference in Caux. They included Howe Todd, a senior white city administrator, and Collie Burton, a Black community organizer who had strongly opposed Todd on policy issues. The two men had built an unexpected friendship and their new approach had stirred city-wide interest.  
At Caux, the Richmonders met with young community activists and racial equality officers from the UK, leaders of the favellas in Rio de Janeiro and former gang members from Los Angeles. They heard from Bernard Gauthier, the former chief of police of Northern France, and John Smith, an Australian Methodist minister whose 'God Squad' bike gang reached out to street kids, drug addicts and others in youth subcultures.
If it can't happen in Caux, where can it happen?
At times the conference sessions were confrontational. Many participants were raw from experiences of racism. Audrey Brown Burton, who had worked in New York's Department of Corrections, was outspoken about the issue. 'Our criminal justice system is criminal,' she declared, noting that Black Americans received, on average, longer sentences than whites for the same crimes.
In the face of such blunt talk many whites turned silent. Black caucuses formed and there was even a walkout in protest at one speaker. An alarmed white Britisher said to me, 'This should not be happening in Caux.' My response was, 'If it can't happen in Caux, where can it happen?'
Over the days, silence and confrontation gave way to honest conversation. Melanie Trimble, a white student from the southern US said, 'I want to ask forgiveness for my prejudice and indifference.' She said she had had good Black friends in school 'but we just didn't talk about race solutions much and I've never myself been in a place where whites and Blacks were working on race directly and being honest about it'.
One day, many of the Americans gathered to reflect on what they had experienced. Melanie urged the group to focus on themes of 'racism, reconciliation and responsibility'. At the end of the meeting, we stood in a circle and committed ourselves to the healing of racism in America. Many of us knew that we were making a lifetime commitment.
Mayor Kenney invited the conference delegates to Richmond the following year. The Americans stated their commitment to facing 'the agony of race, which stems from the original sin in our national soul – slavery'.
In June 1993, 500 people from cities across the USA as well as Africans, Asians, Latin Americans, Australasians and Europeans, joined Richmonders for a conference on 'Healing the Heart of America: An Honest Conversation on Race, Reconciliation and Responsibility'. Melanie Trimble took on the formidable task of organizing logistics for the highlight of the conference: Richmond's first walk through its history of racism and slavery.
Many of us knew that we were making a lifetime commitment.
In the following years, Hope in the Cities developed an approach to dialogue which was taken up by cities across America. Richmond created a Slave Trail Commission and is now developing a museum and heritage centre on the site of its former slave market. In 2007, Governor Tim Kaine led Virginia in becoming the first state to apologize for its role in promoting and defending slavery, and 5,000 people, including representatives from African countries involved in the slave trade, celebrated the unveiling of a reconciliation statue by Liverpool sculptor, Steven Broadbent. The universities, museums and libraries have formed a consortium to tell Richmond's history honestly and inclusively.
I worked closely with Dr Gail Christopher of the WK Kellogg Foundation as she developed the concept for a national Truth, Racial Healing & Transformation initiative. In 2013 she brought 20 leaders of racial healing and racial justice organizations to Caux. As we walked along the terrace, she said to me, 'This is a place where healing can take place'.
This is a place where healing can take place.
____________________________________________________________________________________________
Rob Corcoran is a trainer, facilitator, writer and racial healing practitioner. His book Trustbuilding: An Honest Conversation on Race, Reconciliation, and Responsibility has been described as a 'visionary, compelling account of healing and change'.
More about Hope in the Cities here.
____________________________________________________________________________________________
Watch the recording of the Healing the Heart of America initiative (1993).
____________________________________________________________________________________________
This story is part of our series 75 Years of Stories about individuals who found new direction and inspiration through Caux, one for each year from 1946 to 2021. If you know a story appropriate for this series, please do pass on your ideas by email to John Bond or Yara Zhgeib. If you would like to know more about the early years of Initiatives of Change and the conference centre in Caux please click here and visit the platform For A New World.
Photo top showing Dr Robert Tayor (left), John Smith, Audrey Burton in Caux, 1992: Rob Corcoran
Photo Richmond's first walk: Rob Lancaster
Photo Tee Turner at statue: Rob Corcoran
Photo team & unveiling of statue: Karen Greisdorf
Videos Healing the Heart of America: Initiatives of Change International