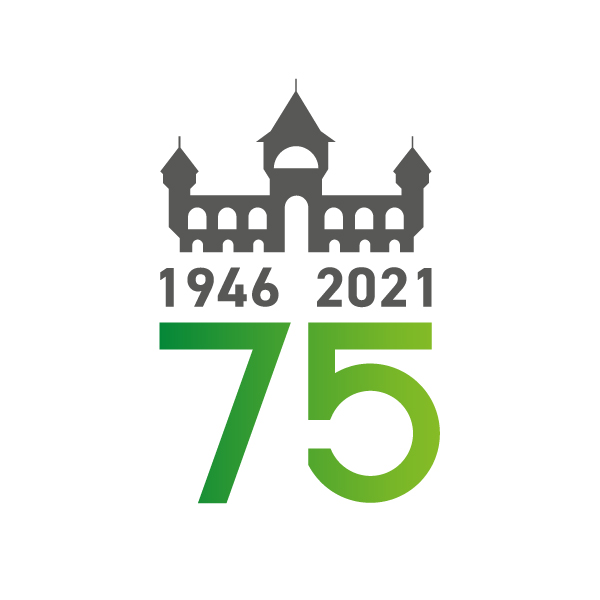 2004: The Housekeeping Team – 'My dream of serving the world came true'
By Mary Lean
08/11/2021
Before you arrive in your room in Caux, someone from the housekeeping team will have been there before you, to check that it is clean, that the bed is made up and the light bulbs work. If you can't work out how to use the new-fangled keys – or to operate the plug in one of the older baths – the housekeepers will come to your rescue.
'I didn't want to go into housekeeping,' remembers Maya Fiaux from Switzerland, who led the team for over 30 years. 'I considered it something for older women. Then I helped one winter conference and decided we needed to rejuvenate the work.'
Before every conference, she welcomed a team of women from around Switzerland, who descended on the Caux Palace to make beds. 'I remember one of them asking me if I would ever have time to get married: what she didn't know was that my husband-to-be had just proposed to me!'
During the conferences, she marshalled a team of conference participants. In 1998, one of them was Monica McIntosh (later Ellis), a senior official in the housing department of Ealing, London. She had just been through a painful divorce, and the care she received from Maya and her colleagues, and from Initiatives of Change friends in London, launched a change in her life.
Working in the housekeeping team meant: teamwork, trustbulding, inclusion, multiculturalism and community-building.
At a conference in Australia in 2009, Monica told how the practice of inner listening, which she had learnt through IofC, had affected her working life. 'One day during my time of inner listening, I faced the thought that I had had a part in not being honest with the residents of a government-owned housing estate which had got into a state of disrepair. There had been a breakdown of trust.'
'I was faced with a critical choice. Despite my director saying we would have a string of litigation cases, I acted to apologize for the wrong. Subsequently we were able to start working together on a trust-based partnership.'
'Monica introduced new elements in our department, developed team-building and efficiency, promoting the core values of IofC not only in the whole house but far beyond,' says Maya. 'One year, she spent some days with us in our home near Lausanne and spoke at an event we organized. One of my friends was so impressed by what she said that she became a regular helper at Caux.'
Over time, Monica took over as coordinator of the housekeeping team. To engage younger people, she produced a manual, which stated the department's mission as 'creating an atmosphere of welcome and care, where we put into practice the values we talk about in the conferences: teamwork, trustbulding, inclusion, multiculturalism and community-building'.
When, after remarrying, Monica moved to Barbados, Bukiwe Maseko, a businesswoman from South Africa, became chef de département. 'I always had that dream of serving the world,' she said. 'When I arrived in Caux I felt that my dream was coming true. This place is so warm and welcoming. You have time to listen to one another and to experience the spirit of real teamwork. Above all, you get that fulfilment of caring for people. That is what the world needs.'
Both Monica and Bukiwe were active in IofC in their own countries, and particulary with IofC's women's programme, Creators of Peace. Monica was Treasurer of Creators of Peace International for some years, and on her return to Barbados organized the first Creators of Peace Circle in the Caribbean. Bukiwe was Treasurer of IofC South Africa from 2004 until her death in 2016, aged 52. Sadly Monica died the next year, aged 68. 
You get that fulfilment of caring for people. That is what the world needs.
'We had such fun working together,' remembers Maya. 'We had to be very careful with our pass-keys. Sometimes we lost one. Then the whole team would search in all the possibe and impossible places. Once we found the missing key in a plant pot!'
The housekeepers are just one of the many behind-the-scenes teams of volunteers who have kept the Caux conference centre going over the past 75 years.
_________________________________________________________________________________________________________________________________
This story is part of our series 75 Years of Stories about individuals who found new direction and inspiration through Caux, one for each year from 1946 to 2021. If you know a story appropriate for this series, please do pass on your ideas by email to John Bond or Yara Zhgeib. If you would like to know more about the early years of Initiatives of Change and the conference centre in Caux please click here and visit the platform For A New World.
Photos: portraits Maya and Monica, group, bedroom: Initiatives of Change
Photo Bukiwe: Mike Brown
All other photos: Ulrike Ott Chanu