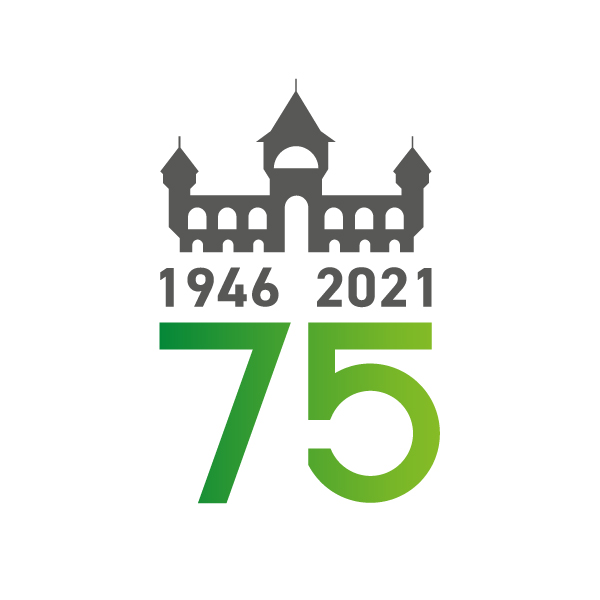 1981: Stanley Kinga and Agnes Hofmeyr – 'It came into my heart that I must tell her'
By Mary Lean
12/08/2021
When Agnes Hofmeyr sat down to dinner in Caux with her compatriot, Stanley Kinga, in 1981, she had no idea of the bombshell he was about to drop.
Twenty-six years earlier, during the Mau Mau uprising against British colonial rule, Agnes's father, Gray Leakey, had been buried alive on Mount Kenya as a human sacrifice. At the time, Stanley was a leader of the Mau Mau: 'We thought it was time that the Europeans should go.' Later he became convinced that violence was not the answer.
Agnes and Stanley had met in Caux in 1960, and come to know each other as colleagues, working for an end to racism, oppression and corruption in Africa. Stanley had played a key role in bringing the Moral Re-Armament (now Initiatives of Change) film, Freedom, to Kenya, where a million people saw it in the run-up to independence in 1963. In his job of purchasing land from Europeans and redistributing it to Kenyans, he was known for his incorruptibility. 
But until that dinner in 1981, Agnes had no idea of Stanley's involvement in her father's death.
'All of a sudden it came into my heart that I must tell her that I was on the committee which decided that her father should be buried alive,' Stanley said later. Gray Leakey had been chosen because he was known to be a good man. 'We were told by our prophetess that if we kill the best European the war will be over.'
'I could not believe my ears,' Agnes wrote in her memoir, Beyond Violence. 'I asked him to repeat what he had said. Finally I said, "Thank God we have both learned the secret of forgiveness."'
Thank God we have both learned the secret of forgiveness.
Agnes had received the devastating news of her father's death in October 1954, when she and her husband, Bremer, a South African, were working with Moral Re-Armament in the US. She was overwhelmed by grief and rage.
Eventually, at Bremer's suggestion, she turned to her regular practice of silent listening prayer. The result was an 'impossible' thought: to reject hatred and bitterness and 'fight harder than ever to bring a change of heart to black and white alike'.
...fight harder than ever to bring a change of heart to black and white alike.
Some months before, the Hofmeyrs had been in Kenya and, with Agnes's father, had visited a detention camp for captured Mau Mau leaders. Some of the prisoners, who had had a change of heart during internment, told them about the injustices and discrimination which had driven them into Mau Mau.
'I was very shaken by all I heard,' wrote Agnes, 'but inwardly I walled myself off from any personal sense of guilt, saying to myself that it was other whites, not I, who had done these things.' Now, as she struggled to come to terms with her father's death, she found herself rethinking her approach.
In 1955, the Hofmeyrs were back in Kenya, with a large international group from Moral Re-Armament. In spite of a ban on meetings, the authorities sanctioned a mass gathering, north of Nairobi. When Agnes was introduced as her father's daughter, the crowd gasped.
'I apologized for the arrogance and selfishness of so many of us whites that had helped to create the bitterness and hatred in their hearts,' she wrote. She spoke of her determination to work for change. Many came up afterwards to express their sorrow and support. 'All traces of bitterness that lingered in my heart were washed away.' 
All traces of bitterness that lingered in my heart were washed away.
Stanley had one more surprise for Agnes over dinner in 1981. Kenya had just held general elections, and he had been on the committee to choose candidates to represent the ruling KANU party. He had pressed for the nomination of the only white man to be elected –  Agnes's cousin, Philip Leakey.
When word got out about their encounter, Agnes and Stanley were invited to speak side by side in a plenary meeting. Stanley agreed, but Agnes was concerned about how her sister-in-law, who was also at the conference, might react.
To her relief, her sister-in-law told Agnes to go ahead. 'This is what the world needs to know,' she said, 'the answer to hatred and bitterness.'
____________________________________________________________________________________
Watch the film African Tale, partly narrated by Bremer Hofmeyr (1956): Mau Mau prison camp (4"00), Bremer Hofmeyr presenting a group travelling with him (20"45)
____________________________________________________________________________________
This story is part of our series 75 Years of Stories about individuals who found new direction and inspiration through Caux, one for each year from 1946 to 2021. If you know a story appropriate for this series, please do pass on your ideas by email to John Bond or Yara Zhgeib. If you would like to know more about the early years of Initiatives of Change and the conference centre in Caux please click here and visit the platform For A New World.
African Tale, MRA/Positive Production, 1956
Beyond Violence, Agnes Hofmeyr, Jomo Kenyatta Foundation, Grovenor Books, 1990
Photo top: Pieter Horn
All other photos: Initiatives of Change