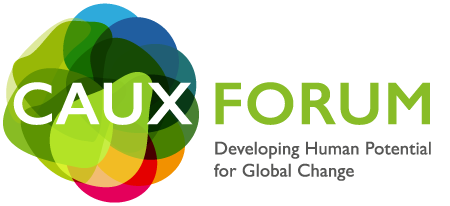 Ethical Leadership in Business 2017
29 June - 02 July 2017
How to lead business in times of extremes?
___________________________________________________________________________
In today's globalized world, business leaders are increasingly being held accountable for the impact of their business on their stakeholders and on society.
In times of rapid and extreme changes, it is of utmost importance for corporate executives to base their decisions on ethical values so that their products and services contribute to the well-being of the overall society.
Ethical Leadership in Business 2017 is an opportunity for business leaders and managers to:
get inspired by ethical business models
share values based decision-making approaches
exchange on what ethics means to them
strengthen listening and trust building skills
enhance their adaptability to change
build new business contacts
Three major questions will be addressed during this event:
What does it take to make the right business decision in a globalized world?
How can companies support inclusive and sustainable growth ?
How to apply responsible and ethical leadership in daily business?
Speakers
Sabine Döbeli (Switzerland) - CEO of Swiss Sustainable Finance
Andreas Bomann-Larsen (Norway) - Partner and CEO of CARN Capital 
Professor Marc Chesney (Switzerland) - Head of its Banking and Finance Institute
Merel Rumping (Netherlands) - Works at ProPortion (social business incubator)
Antonio Hautle (Switzerland) - Senior Programme Leader and Network Representative at Global Compact Network Switzerland
Claudia Egger (Switzerland) - Corporate Social Responsibility (CSR) Manager of the Johnson & Johnson
Jan Van Mol (Belgium) - founder of Addictlab
Kate Gilmore (Australia) - United Nations Deputy High Commissioner for Human Rights
Raphael Nägeli (Switzerland) - Deputy Head of the Human Security Division of the Federal Department of Foreign Affairs
Bjørn Ihler (Norway ) - Young Leader of the Kofi Annan Foundation's Extremely Together Initiative and survivor of the Anders Breivik terrorist attack, who uses art to counter extreme right wing narratives 
Caitlin Kraft-Buchman (Switzerland) - Founder / CEO of Women@TheTable
Hiroshi Ishida (Japan) - Executive Director of the Caux CRT Japan
Chikako Miyata (Japan) - Vice President of ANA Holdings INC. in Japan
Makeda Tsegaye (Ethiopia) - Founder and CEO of NetBizImpact Ltd
Ville Heimgartner (Switzerland) - Co-CEO of Imagine Cargo GmbH in Switzerland
Brian Iselin (Switzerland) - former soldier and Federal Agent and turned from the drug wars to counter-human trafficking
Guido Palazzo (Switzerland) - Professor of Business Ethics at HEC, University of Lausanne