Exploring Our Part in the Global Goals
Just Governance for Human Security 2018
09/07/2018
A call to action has been sounded for global citizens to stand up and take responsibility in addressing the social and economic issues which threaten communities worldwide by working together to achieve the United Nation's Sustainable Development Goals (SDGs). Just Governance for Human Security (JGHS) has sought to respond to this call. For five days over 230 delegates from 75 nations gathered at the Caux Palace – Conference and Seminar Centre to explore their own role in meeting the SDGs.
At the forefront of the event was an emphasis on the need to holistically embrace each of the Six Pillars of Human Security in order to accomplish the SDGs.
'We cannot talk about human security without looking at it holistically' stated Her Excellency Aja Fatoumatta Jallow-Tambajang, former Vice-President of The Gambia in her opening keynote address. Setting the tone for the rest of the forum, she not only challenged participants to reflect on their personal role in achieving the SDGs in their communities, but also pledged to play her own part in championing just governance for human security. She said she would do this "by promoting and supporting all programmes, projects, partnerships, networks and communities to effectively implement the Sustainable Development Agenda 2030."
Weaving together an array of plenaries, peacebuilder-in-action sessions and space to reflect, the forum provided space for delegates to share, learn and agree on actions to advance human security. A number of participatory workshops were offered including conflict resolution skills, dialoguing across difference, non-violent action, advocacy and resource management planning. An excursion to a local family-owned winery also took place and centred on environmental sustainability and food security.
Meanwhile the second cohort of fellows from the humansecurityX certificate track programme also graduated after a week of delving deeper into the understanding of human security issues.
Examples of the interconnection between the Human Security Pillars and SDGs were highlighted. Via a statement delivered by his Press Secretary, Dr Matthew Opoku Prempeh, Minister of Education for Ghana commented, 'Our fate as human beings is intertwined in ways which may not always be obvious […] No matter how unique some turmoil somewhere looks, we will find common threats and footprints which affirm our shared community.' He cited both environmental degradation and food insecurity as factors leading to displacement, along with other issues which transcend international borders. Speaking in the context of rural poverty in Africa, Dr Edward Mabaya, Assistant Director of the Cornell International Institute for Food, Agriculture and Development, emphasized the role of education as not only a goal but also 'a tool to tackle and solve the other SDGs'.
The inherent relationship between social inclusion, inclusive economics and various SDGs was highlighted by Rado Razafindrakoto, financial inclusion specialist for Madagascar's Ministry of Finance and Budget, who spoke of increasing access to financial services for displaced/excluded populations who could then engage with and stimulate the local economy.
Personal stories enabled delegates to share how they had been able to apply the Human Security Pillars and SDGs, and how issues could be addressed at a grassroots or even state level to bring about change. Emphasising the importance of stories, Victoria Vdovychenko stated, 'Change comes from within, and stories motivate others to make changes...and this is the secret of making a can-do generation.' 
Conversation then moved to action as delegates offered pledges. These ranged from listening more closely in relationships, to advocating for policy change, to creating a 'travelling book and scarf' to give a voice to women. The 90 days following the conference provide a timeframe during which delegates are encouraged to take action on these pledges.
Additionally, in the months leading up to the conference, the JGHS team along with a group of UN volunteers produced 'Crossing Paths: a Guide to the Pillars for Human Security and the 2030 Global Goals', a downloadable E-book and free resource for communities to create actionable change by aligning human security pillars with specific SDGs. The team encourages everyone to make use of this tool in the pursuit of the goals and thanks all the delegates, staff and volunteers for making JGHS2018 a transformative event.
Join us next year! Just Governance for Human Security, a Caux Forum event, will take place from 2-7 July 2019.
related events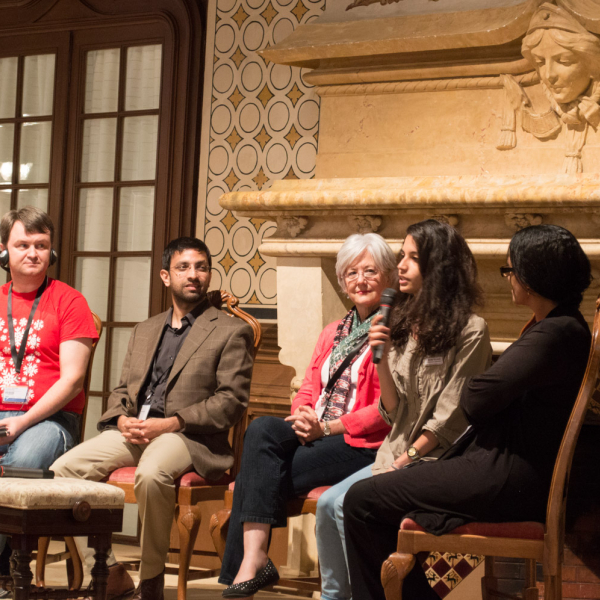 04-09 July 2017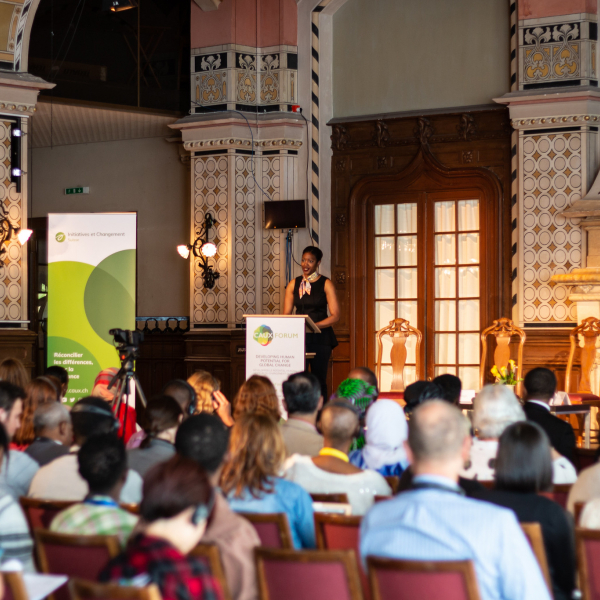 04-09 July 2018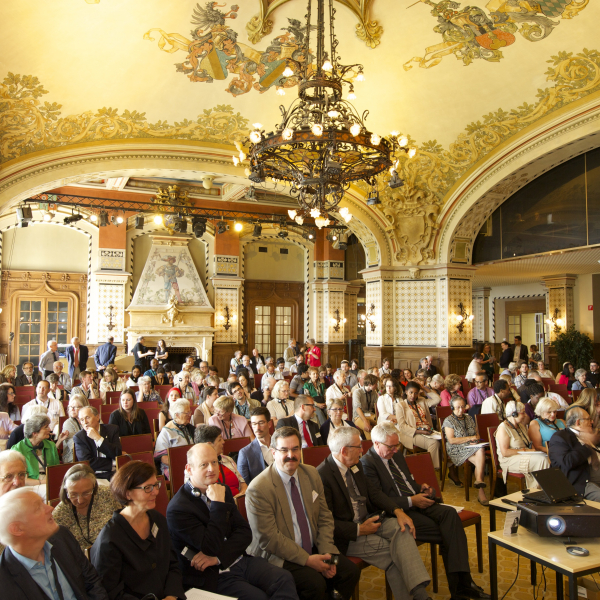 02-06 July 2019