Remembering Mohamed Sahnoun
By Cornelio Sommaruga
26/09/2018
Cornelio Sommaruga, Honorary President of Initiatives of Change International writes about his old friend Mohamed Sahnoun.
Mohamed Sahnoun is gone. Former ambassador of Algeria in Bonn, Washington, at the United Nations in New York, in Paris and in Rabat, he passed away on 20th September, at the age of 86, after a long illness. A political prisoner during Algeria's war of independence, in 1957, he talked about his experiences in an autobiographical memoir, 'Wounded Memory', where he described the suffering of many like himself and their experiences of torture. I had the honour of writing a preface for this fascinating book, deeply shaking for its descriptions of the gratuitous and indescribable suffering that humans are capable of inflicting on their fellow men. 
But his book also describes the support of men and women from various backgrounds (civilians, soldiers and religious people) who, at risk to their own lives, worked in solidarity with those in the independence struggle.  When he came out of prison, Mohamed Sahnoun was helped by a Catholic priest, hidden in different places in France, always threatened with re-arrest, and finally was smuggled over the border into Switzerland, where Charles-Henri Favrod put him in touch with the new Algerian leaders in Evian. 
After independence he quickly became a delegate to the Organization of African Unity (OAU), then deputy secretary general of the Arab League, before 'starting' on his diplomatic career. In New York, and the UN, the then Secretary General Boutros Boutros-Ghali nominated him as Special Envoy for Somalia in 1992. He strongly criticized the actions of the United Nations there, and discovered at first hand the importance of the work of the International Red Cross. Thereafter, he became an international advisor to the ICRC, before being nominated, with Gareth Evans, to be co-chair of the International Commission on Intervention and State Sovereignty (ICISS), whose report was entitled 'The Responsibility to Protect'. As a fellow-member of the Commission, I saw first-hand his skill in finding consensus and the major contributions he made to the report that Kofi Annan received on 20th December 2001. 
He was also a member of the Brundtland Commission on environment and development and co-author of the 'Brundtland report', which coined the expression 'sustainable development' and its definition. Thereafter, Kofi Annan made him a special advisor for Africa, and he held a number of mandates, for example as a mediator in the conflict between Ethiopia and Eritrea, and he was special envoy to the African Great Lakes region. There was a deep friendship between these two great personalities, who died within a month of each other.
During the last 20 years, Mohamed Sahnoun was very active in Caux, the Initiatives of Change conference centre (formerly Moral Re-Armament), where he founded the Forum for Human Security, which brought to Caux diplomats, international civil servants, politicians and academics. His work here brought the gratitude of people from all over the world. At that time, I was President of Initiatives of Change International. At the end of my second term, Mohamed Sahnoun replaced me for three years.
He leaves with us memories of a great human being, a humble servant of the human family, with his qualities as a diplomat and a mediator at the service of peace. He had the capacity to bring people together from different backgrounds and opinions, notably across the North-South divide. A man of great wisdom: there are not many of this ilk. His memory will live on with all who knew him as a source of inspiration and encouragement.
Cornelio Sommaruga
Honorary President 
Initiatives of Change International
related events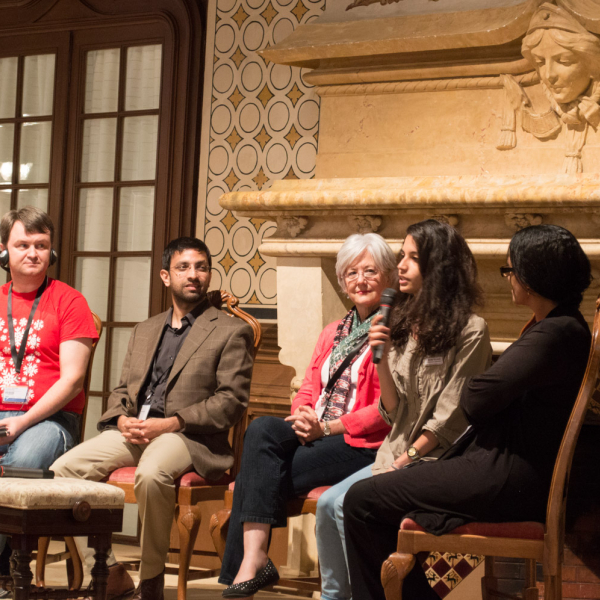 04-09 July 2017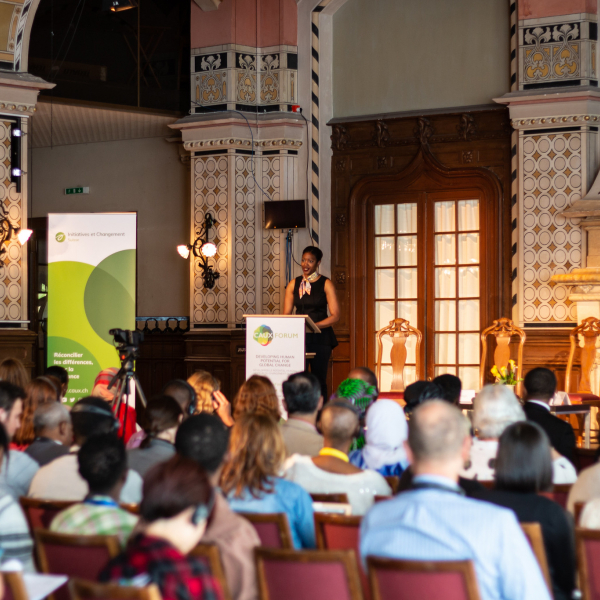 04-09 July 2018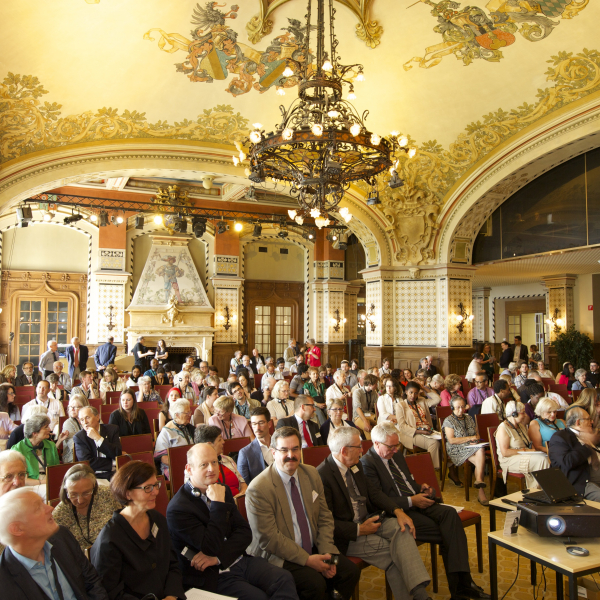 02-06 July 2019