« Solidarity, Dialogue and Tolerance among Nations: towards a culture of Peace"
UN Library, 16 November 2018
17/12/2018
On the International Day of Tolerance, Initiatives of Change, who received the Ousseimi Prize on Tolerance in 2014, was invited to contribute to a panel discussion hosted by the UN Library in Geneva on "Solidarity, Dialogue and Tolerance among Nations: towards a culture of Peace". 
Moderated by Sigrun Habermann from the UN Library Geneva, the event brought forward different perspectives highlighting the importance of multilateralism and the contribution of international solidarity to a more just and inclusive world. What followed was a lively discussion with the panelists and the room about Tolerance and how, and even if, we should go about achieving it.
Archbishop  Silvano Tomasi, Author and former Permanent Observer of the Holy See to the United Nations in Geneva, presented his book "The Vatican in the Family of Nations: Diplomatic Actions of the Holy See at the UN and other International Organizations in Geneva" which he hopes will be useful to support the international community to "build bridges instead of walls".
Ambassador Elayne Whyte Gómez, Permanent Representative of Costa Rica to the United Nations in Geneva, talked about Costa Rica's efforts to build a more inclusive society and make the voices heard of those who are usually discriminated against. She also argued that we should move from the concept of tolerance to that of understanding and of comprehension, especially nowadays as we are much more interlinked than before.
 Victor Bampoe, Director at the United Nations Joint Programme on HIV/AIDS at UNAIDS, spoke about the intrinsic need of international solidarity in the Health Sector. "AIDS doesn't know borders. To get rid of it, we have to work together."
Rainer Gude, representing Initiatives of Change, spoke about the experience of Initiatives of Change, which worked for tolerance without ever focusing on it.  "People, and a society, that is more tolerant is simply by-product of inspiring, equipping and connecting people to start to be the change they wish to see in the world." He said that Tolerance was important, but more of a starting point, a foundation or even a safety –net but he actually advocatedthat we should go beyond tolerance : " who wants  to be just tolerated? We probably would rather   be accepted, understood and loved".
The discussion went from the very practical to the very philosophical covering concepts such as the Golden Rule common to all religions, "do unto others as you would to yourself," and even covered the French Revolution's famous tryptic "Liberté, égalité, fraternité" (freedom, equality and fraternity) and how throughout history equality and liberty had gotten more attention. In his conclusion, Rainer Gude talked about bringing back the concept of "Fraternity". "If we are to achieve true tolerance than we must go beyond it.  In that sense Fraternity can help.  Up till now we have seen Equality and Liberty taken to their extremes with communism and neoliberalism, and yet none has lived up to its promise." Aiming at one or the other always led to some oppression or exclusions, he said. However, in a family, brothers and sisters are both free and equal    Hence, it was time to "bring Fraternity back" and that could help us realize a more tolerant world in the process.
The UNESCO Principles on Tolerance were adopted on 16 November 1995.
related events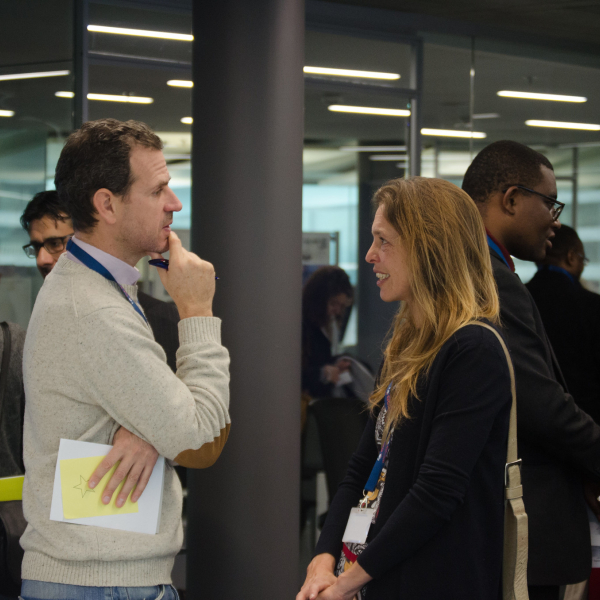 05 November 2019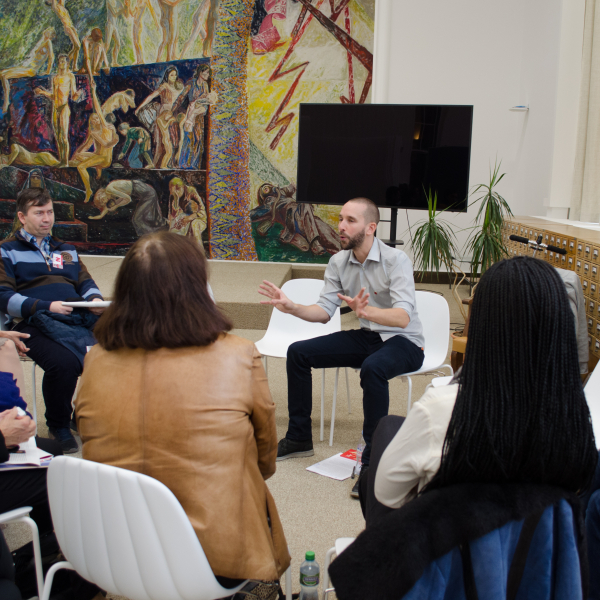 05 November 2019