Human books explore ways to peace at the UN Library in Geneva
Enriching Encounters at the Geneva Peace Week 2017
21/11/2017
Peacebuilding can be a complex process, setting in place well-structured measures targeted to preventing relapse into conflict. It can require a highly institutional and sophisticated approach, through which local capacities are strengthened and conditions are created for sustainable peace.
But what if there is more to peace than this? What if everyone can play a role in promoting peace?
This was the approach offered by the CAUX-Initiatives of Change Foundation at the fourth Geneva Peace Week in early November, in collaboration with the UN Library in Geneva, the International Organization for Migration (IOM) and the Network for Religious and Traditional Peacemakers. Four people who have worked for peace in various ways told their stories as part of a 'human library'.
The 90 participants each chose two of the 'human books'. They got the opportunity to hear their stories, interact with them, 'open' different chapters of their lives and exchange ideas with other members of the audience.  
Hassan Mohamud was one of the human books. He talked about the role of education in dealing with conflict. In his home country, Somalia, he had promoted access to education. Since seeking asylum in Sweden 35 years ago, he has worked tirelessly to bring the fragmented Somali diaspora in Europe closer together. Dialogue has been key, he says, even if it is sometimes difficult.
Dina Ionesco has worked for IOM for the past 13 years as an expert in the field of environment and migration policies. She shared her personal journey as a refugee in France after leaving her country, Romania. Her experiences made her sensitive to the impact of forced migration, which she later made one of her areas of expertise on the international level. She explained that addressing environmental issues is an effective way of preventing conflict. 
Mohamed Elsanousi, originally from Sudan, is now the director of the Washington Office of the Network for Religious and Traditional Peacemakers. As an engaged and experienced advocate for interreligious affairs in the United States, especially tackling the anti-Muslim rhetoric after the 9/11 terrorists attacks, he shared the importance of dialogue between any religion, any race, any skin colour, in dealing with issues at the community level.
Shontaye Abegaz comes from the United States. She spent several years volunteering for various organizations, including Initiatives of Change, where she discovered the importance of creating a safe space for dialogue. Now she is the managing director of the Just Governance for Human Security conference during the annual Caux Forum, which allows individuals from different cultural and professional backgrounds to enjoy discussing global issues in a safe space.
After participants had heard some chapters of the human books' lives, they were asked for their ideas on other ways to peace. The conclusion was that there is no single path to peace: everyone must find their own.
related events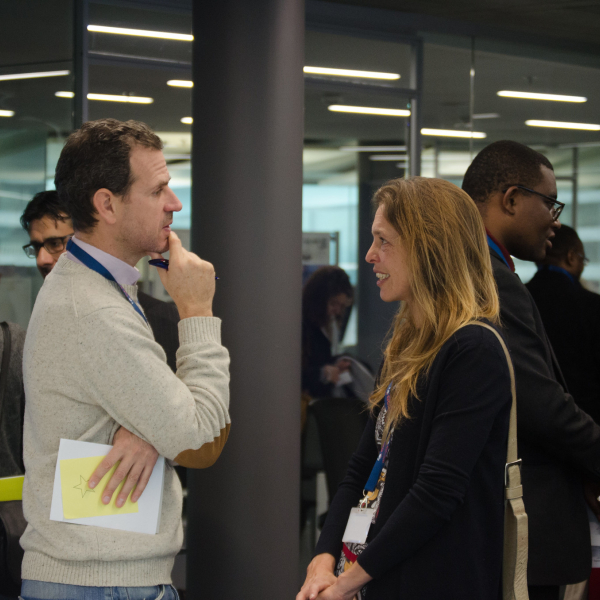 05 November 2019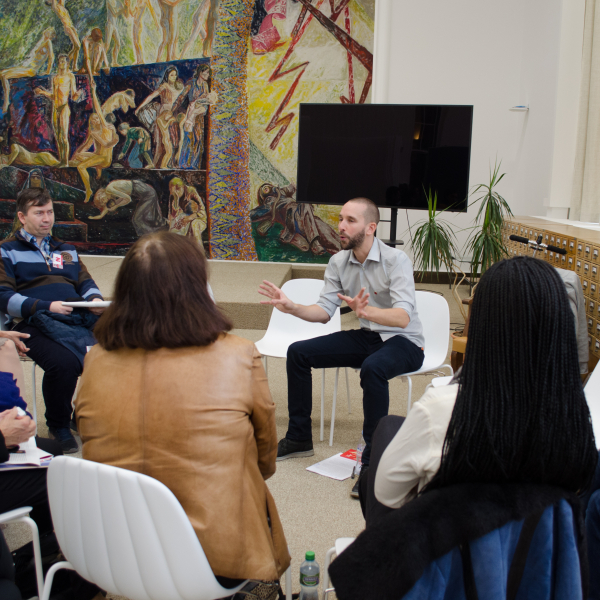 05 November 2019