All societies' origins from 'there and here' discussed at special day in Geneva
A Human Library event
26/04/2019
An adage that some people ignore these days is that mobility has shaped each human society, and a recent meeting of the Maison Internationale des Associations in Geneva focused on this. Many colours and flavours of humanity assembled on 7 April for a lively day of discussions and exchanges about human mobility where most views were celebrating the social phenomenon at an event titled "Tout d'ailleurs, tous d'ici" (All from elsewhere, all from here).
Among the highlights were a roundtable, testimonies from migrants, an intercultural aperitif, a music festival and discussion of some of the challenges related to migration.
The day started with a roundtable on migration routes, their challenges, and prospects.
Representatives from the International Organization for Migration, United Nations High Commissioner for Refugees, International Catholic Migration Commission, General Hospice in Geneva and the Bureau d'Intégration des Etrangers (Office for the integration of foreigners) shared their perspectives on migration.
Maurizio Busatti, head of the Multilateral Processes Division at International Organization for Migration, explained: "Human societies were formed by mobility. It is a natural phenomenon," as he added: "What are we afraid of?"
'Politics fuels fears'
Nagette Belgacem, a senior legal advisor at the United Nations High Commissioner for Refugees, helped explain the saying, "politics fuels fears." She said, "When we see the number of refugees in the European Union in comparison with the number of refugees in neighbouring countries, we [realize the] need to depoliticize the question of migration."
Stéphane Jaquement, director of policy at the International Catholic Migration Commission, explained that the United Nation's global compact for migration came from a willingness to involve all the countries in a discussion on migration.
"The pact was about cooperation, and there was no will to impose an agenda on nations. In a hostile political situation, it was difficult to speak positively about migrants. The big mistake was that the countries negotiated on their sides and did not inform their population about their international discussions," said Jaquement.
At a local level, Ariane Daniel Merkelbach, director of migrants' support at the General Hospice in Geneva, explained, "At the General Hospice, we first provide space to the migrants so that they can settle down." 'Poser ses valises' means to have a roof, something to eat, to feel secure and welcome and to be able to start thinking about something else than to flee his/her own country. It is very difficult, and we work with numerous partners," she noted.
To help migrants in the process, different organizations offer forms of assistance.
Papyrus project
Nicolas Roguet, who is responsible for integration for the Canton of Geneva, explained about its Papyrus project. He said that in Geneva there is a group of people "without legal status".
"There is a need for a real political will to normalize those people. We are living amidst enormous collective hypocrisy. When we hire people, we have rights, but also duties. Until now, 1,500 people received a [Swiss] B permit thanks to the Papyrus project, and we are expecting to have a total of 3,000 reaching a normalization of their situation by the end," he said explaining the Swiss system for getting residence permits.
In the afternoon, a "Human Library" carried the voices migrants who shared their path to their integration in the canton of Geneva: among others, a couple from Chile.
They included two women from the "Associations des Femmes au service d'autres femmes (Association of Women for other Women)" and a Syrian who fled his country.
He explained: "We encountered Daesh at the border and were imprisoned for four days and then released. Once in Switzerland, part of our family that was already here helped us. We are now well integrated. Local civil society helped us a lot and music allowed me to meet with other musicians."
In the hall, a photo exhibition depicted Senegalese families living in Greece, and other artwork represented immigrants' stories. Dishes from around the world added colour and flavour to the event.
A music festival concluded the day. Between the traditional sound of a Swiss Alphorn and Albanian dances, Keren Esther brought the folk into the Judeo-Spanish universe.
The event was organized by an amalgam of institutions, associations and non-governmental organizations based in Geneva including the World Council of Churches, the Inter-religious Platform of Geneva, Albanian People's University, the Initiatives et Changements, International Catholic Migration Commission, Inter-Knowing Foundation, the Fondation Islamique et Culturelle d'Ahl-El-Beit(S) and the Focolare Movement.
Click here for more photos.
Report: Camille Vianin, Communications Project Assistant at the World Council of Churches
Photo: Camille Vianin
related events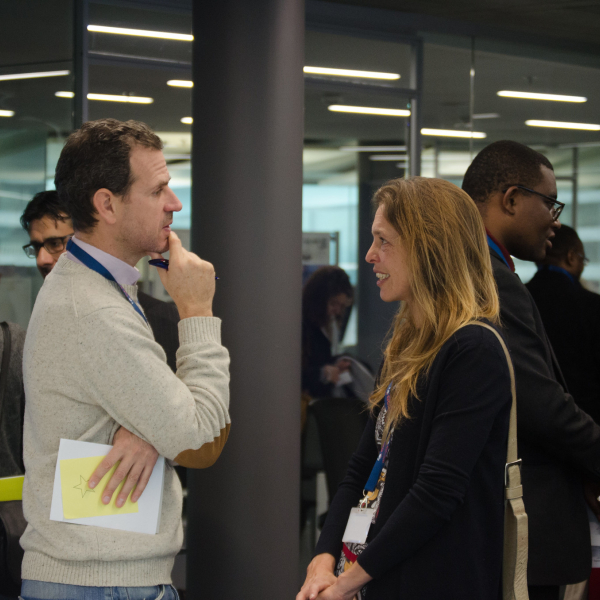 05 November 2019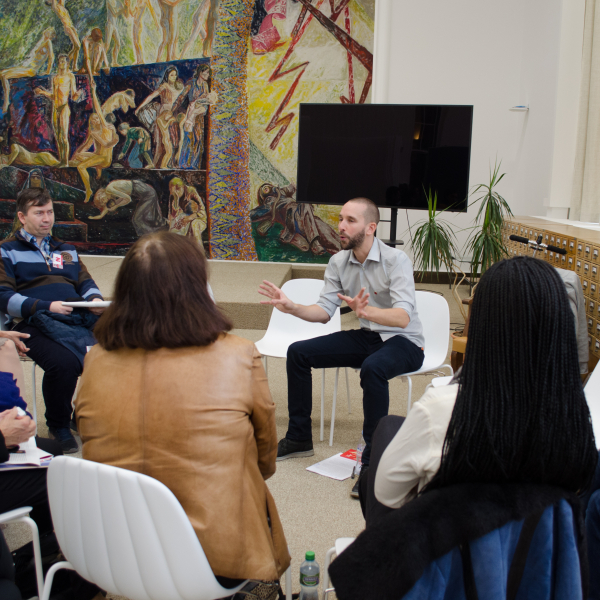 05 November 2019