One way to make the world live as one
Caux Artists Program 2019
30/07/2019
When I first took part in the Caux Artists Program (CAP) in 2013, its director, Bev Appleton, told us, 'Be the best you can be, so we can teach you more'. This year I came back for the third time. The main reason was a powerful desire to become a better version of myself.
The Caux Artists Program is an interdisciplinary course in drama, musical theatre, music and the humanities: an opportunity to experience two weeks of an artist's routine of daily practice and rehearsals, culminating in performances for an audience from all over the world. Our schedule was intense. It included ensemble work with musicians from different countries and cultural backgrounds. I've met artists from the US, the UK, India, Sri Lanka, Cameroon, Zimbabwe, Nigeria, Armenia, Lebanon, Germany.... It seems like the whole world is located there on the mountain in Caux! It was a great experience to meet people from different corners of the world, with a similar desire to create something valuable.
I started singing at the age of 17 when I was studying journalism at university. I had been too shy to sing in public before. Today I still struggle with my fear of performing, but I want my life to be dedicated to music as I understand its influence on people's lives. As I had no chance to study music in my childhood, I seize every opportunity now.
Ukraine has an ancient ethnical and cultural heritage. Unfortunately, we have no efficient facilities to develop musical theatre in our country, so I am grateful to Bev Appleton for giving me a better understanding of the genre.
This year was my most valuable CAP experience yet, because I was more involved in activities and workshops within the Caux Forum. I was deeply impressed by Carl Stauffer's workshop on 'Art as a peacebuilding tool'. The breathing techniques and physical exercises which I learnt at the workshop on 'Being ourselves: beyond individual and collective trauma', led by Daya Bhagwandas and Dida Guigan, were very helpful both for personal and musical development.
My main conclusions from CAP are that the boundaries are just in our heads and that art is one way to make the world live as one.
Text: Svitlana Gordiienko, Kyiv, Ukraine 
Photos: CAUX-IofC - Paula Mariane
related events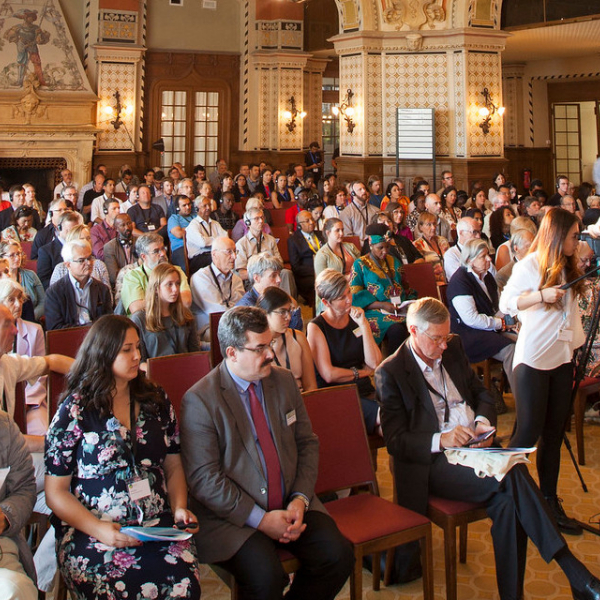 28 June 2018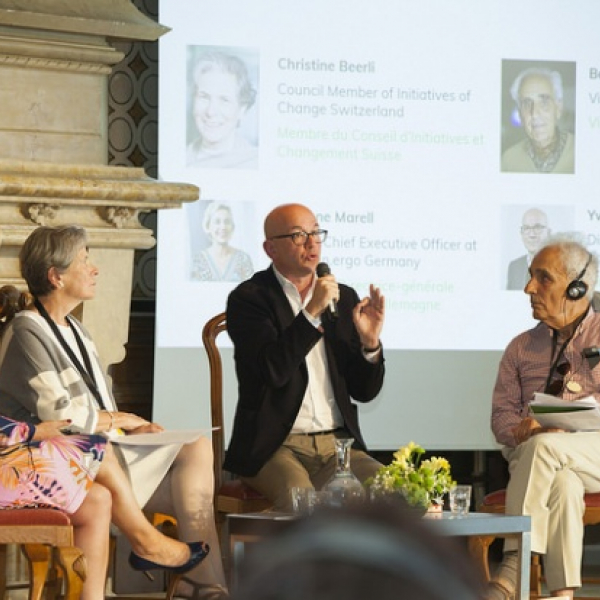 26 June 2019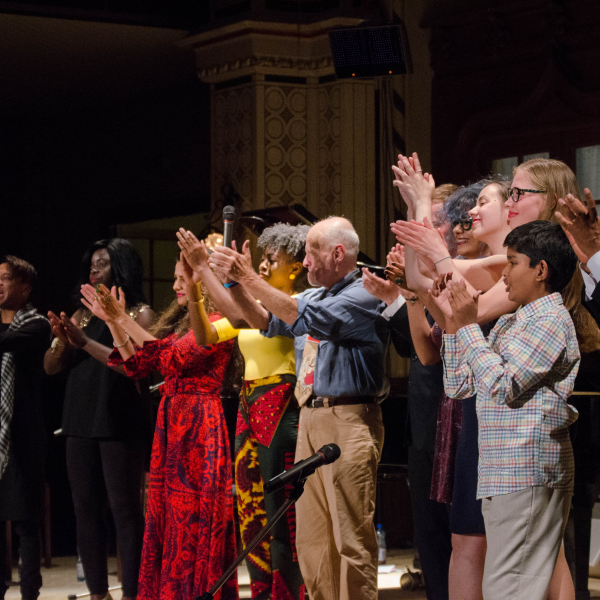 Dates coming up soon